So you've created a Subscribe Form, but need to make an edit? Follow these easy steps to edit your Subscribe Form(s)!
Step 1: Navigate to Subscribe > Your Grow Forms > Find the form you'd like to edit > click the Manage Form button.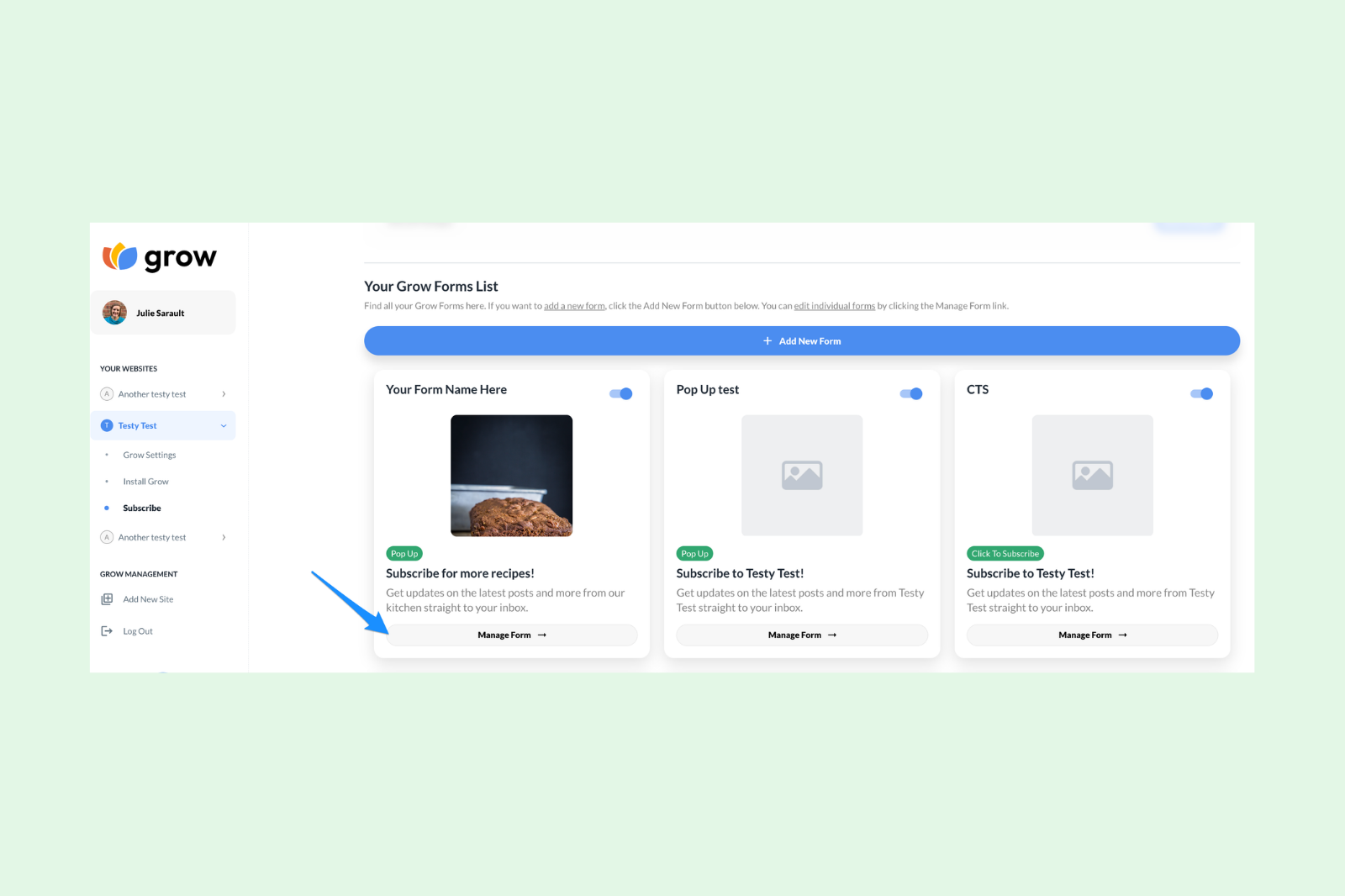 Step 2: From there, you'll be able to edit the form itself, the categories you've targeted for this form, and/or any of the direct ESP integration actions.
Step 3: After you're satisfied with the changes, make sure to Save Changes.