*This feature is still in beta; if you're interested in future beta releases, please enable Grow Labs.
Who This Feature is Best For:
➡️ Publishers that have been collecting email addresses but can never find the time to carefully create and curate a weekly newsletter
➡️ Publishers still relying on an RSS feed to deliver new posts to subscribers
➡️ Publishers that have yet to devise a specific email strategy
➡️ Publishers that need a way to deliver consistent content to subscribers' inboxes AFTER a welcome series
If you've struggled to find the time to craft a weekly newsletter for your readers, or feel like you are spending a ton of $$ on your email list but are not able to send emails as often as you'd like, Automailer might be the perfect solution for you.
Automailer is a feature that puts weekly emails on autopilot - instead of manually crafting and sending each email, Automailer will handle the process for you! This makes it easier to stay in touch with your audience with very minimal effort and time.
What will my Automailer emails look like?
Here's a basic example of what Automailer emails can look like: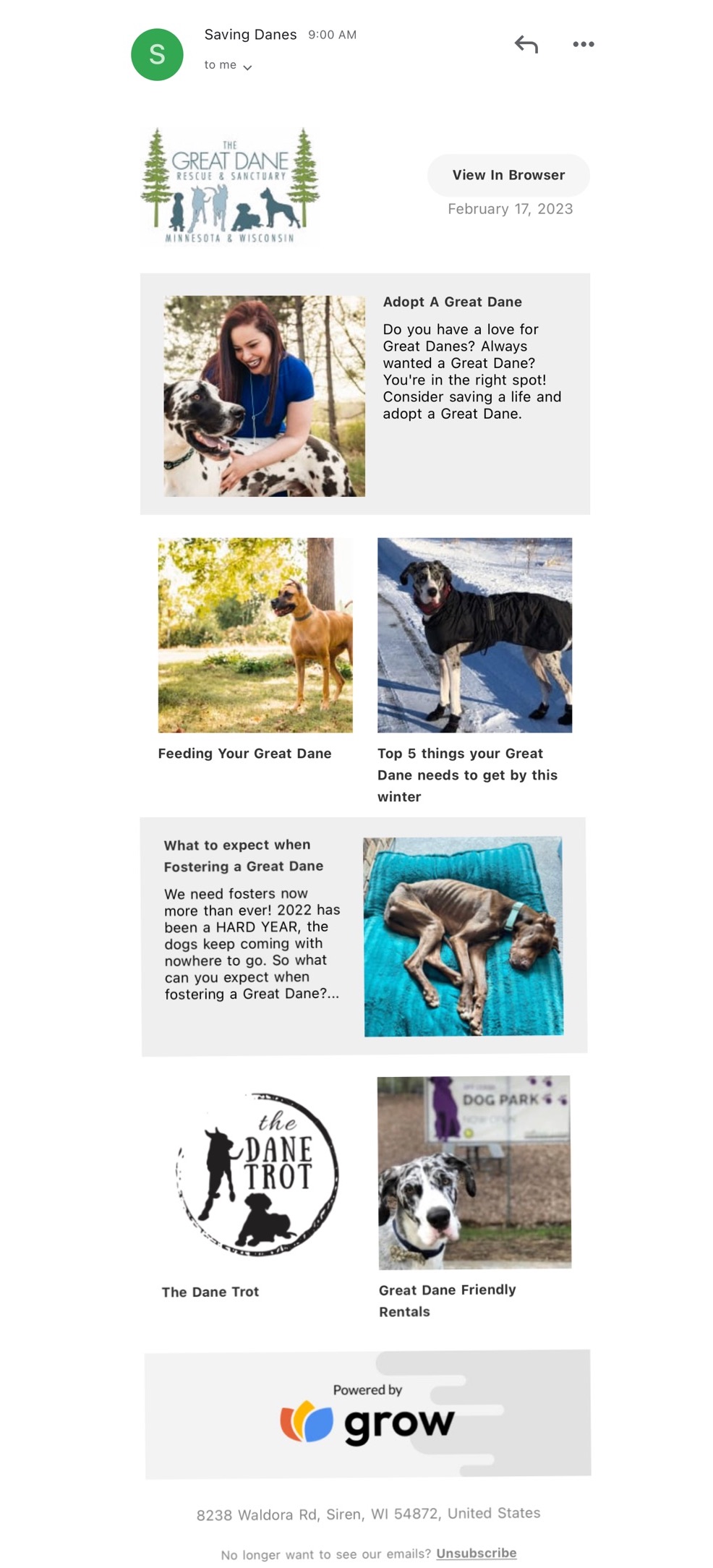 Featured images, post titles, and descriptions are pulled straight from your site via our smart recommendation engine.


The subject of the email will populate from your newest post, or from your first recommended post if there are no new posts. Example: "Baked Potato Soup & more!"

Which posts will be included in my Weekly Email?
Automailer will send out a weekly digest including your most recent posts for that week.
If there are only one or two new posts, Grow will fill the rest of the email with Recommended Content from your site. If there are no new posts, Automailer will just send Recommended Content.

When will the Weekly Email be sent? Can I control when to send it?
The weekly send is optimized for best sending time; it starts on the date that you enable Automailer and will shift over time.
Sending is automatic and cannot be controlled manually at this time.
Enabling Automailer
Learn more about setting up Automailer by checking out our full walkthrough!
We also have a help guide that covers all of Automailer's settings here.