You can use the clone feature to duplicate an existing form to have a new but similar form created.
For example, you've created a Fall Seasonal Subscribe Form and want to create a form for Winter Seasonal. You know that you can use the same Category Targeting and ESP Integration actions from the Fall Seasonal form on your Winter Form. Cloning the Fall Seasonal form will keep the form settings, so you don't have to re-do that work.
Ready to get started - follow the steps below!
Step 1: Navigate to Subscribe > Your Grow Forms > Find the form you'd like to edit > click the Manage Form button.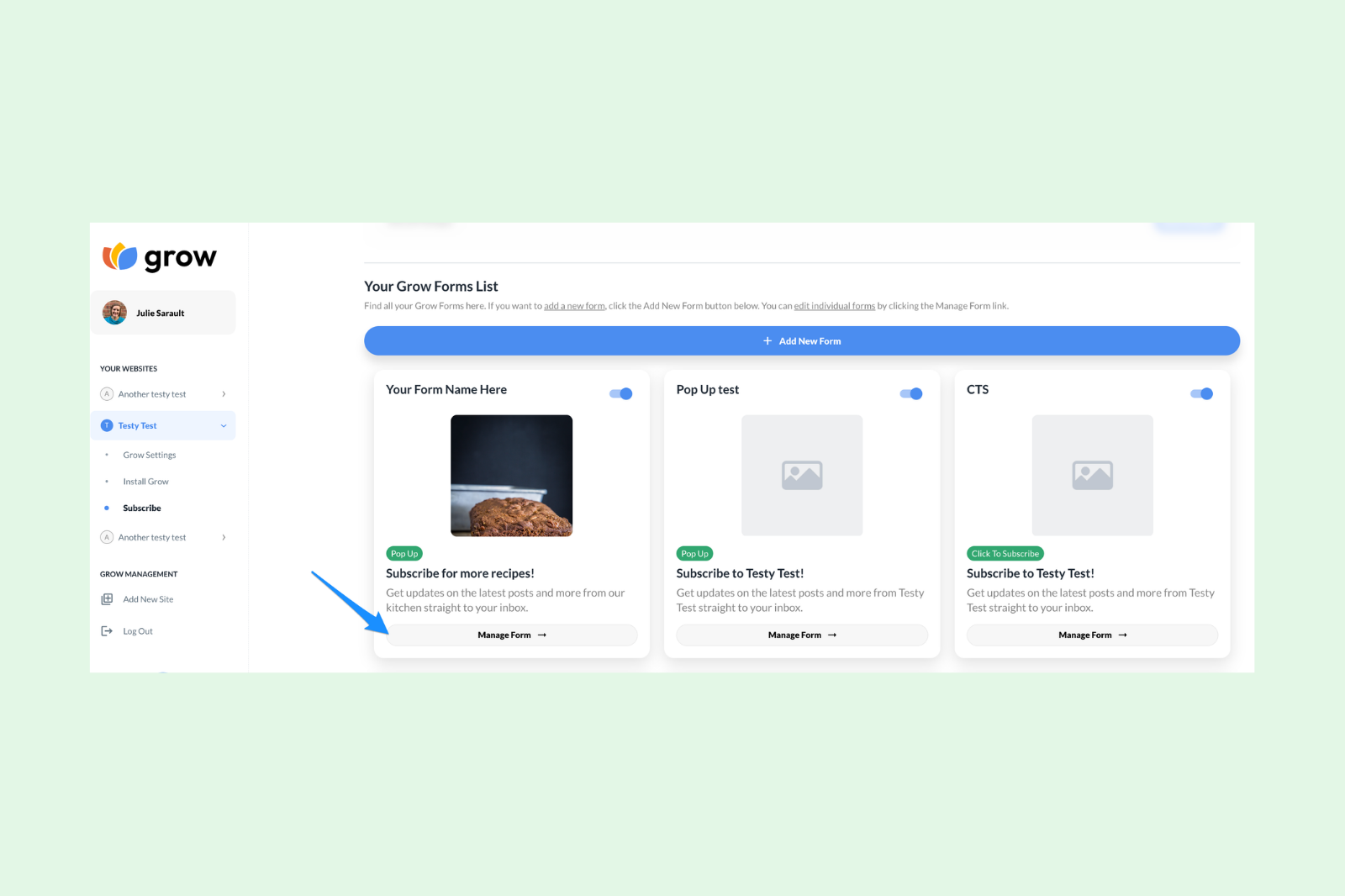 Step 2: In the individual form screen, click the Clone icon.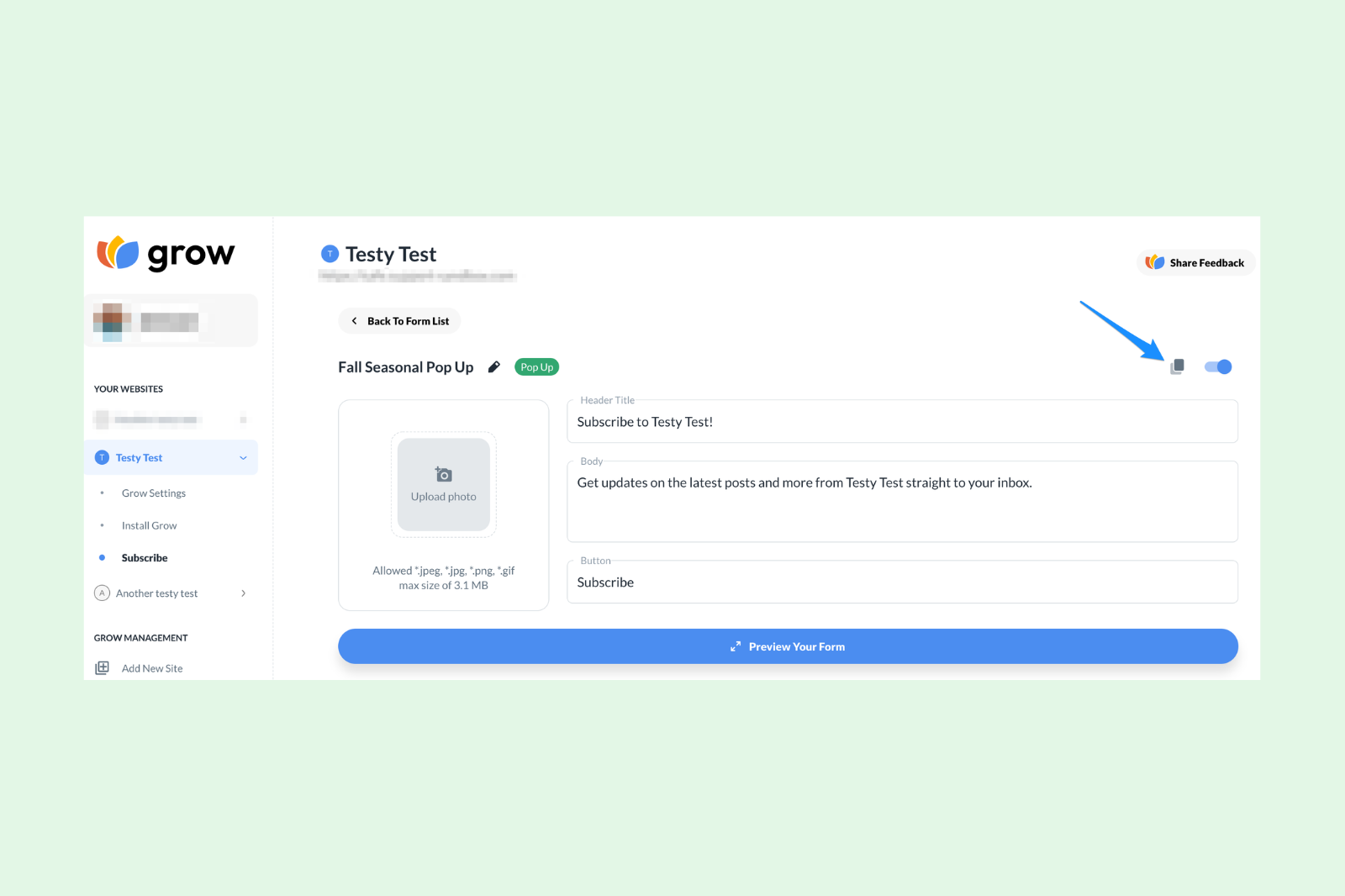 Step 3: After clicking the Clone icon, you'll see a popup asking if you want to clone the card and where can select which form type you'd like to use. Once you've selected the Form Type, click the Clone Form button.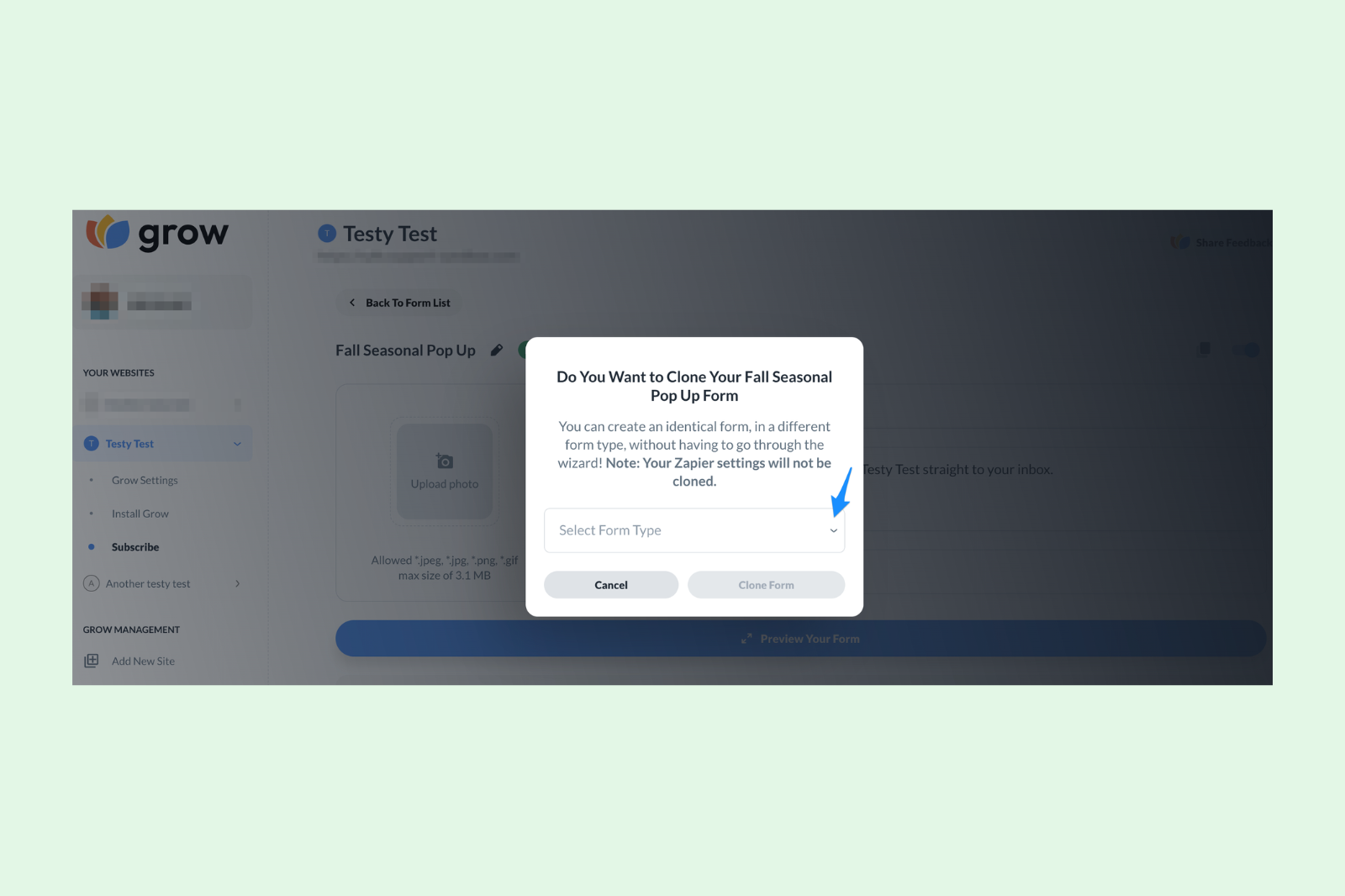 Step 4: The cloned form is disabled by default, so you'll want to edit the form as necessary and enable it in order to display.