Looking to target specific categories with their own Subscribe form? We're here to walk you through how to use Category Targeting to do just that!
Why Use Category Targeting?
Category Targeting will allow you to target specific categories on your site to specific email sequence(s) in your ESP.
How to Set Up Category Targeting
This feature is only available to WordPress users
Step 1 - Make sure that you are running the latest version of Grow Social. If you aren't running Grow Social, follow these instructions on how to install Grow Social.
Step 2 - Navigate to the Subscribe Form you'd like to edit to use Category Targeting by going to Subscribe > Your Grow Forms List > Manage Form > Scroll down to Category Targeting.
To select the category)ies to target, you can either click the dropdown arrow to display your categories or you can type out a search term.
Once you find the category(ies) you want to target, click the Target button.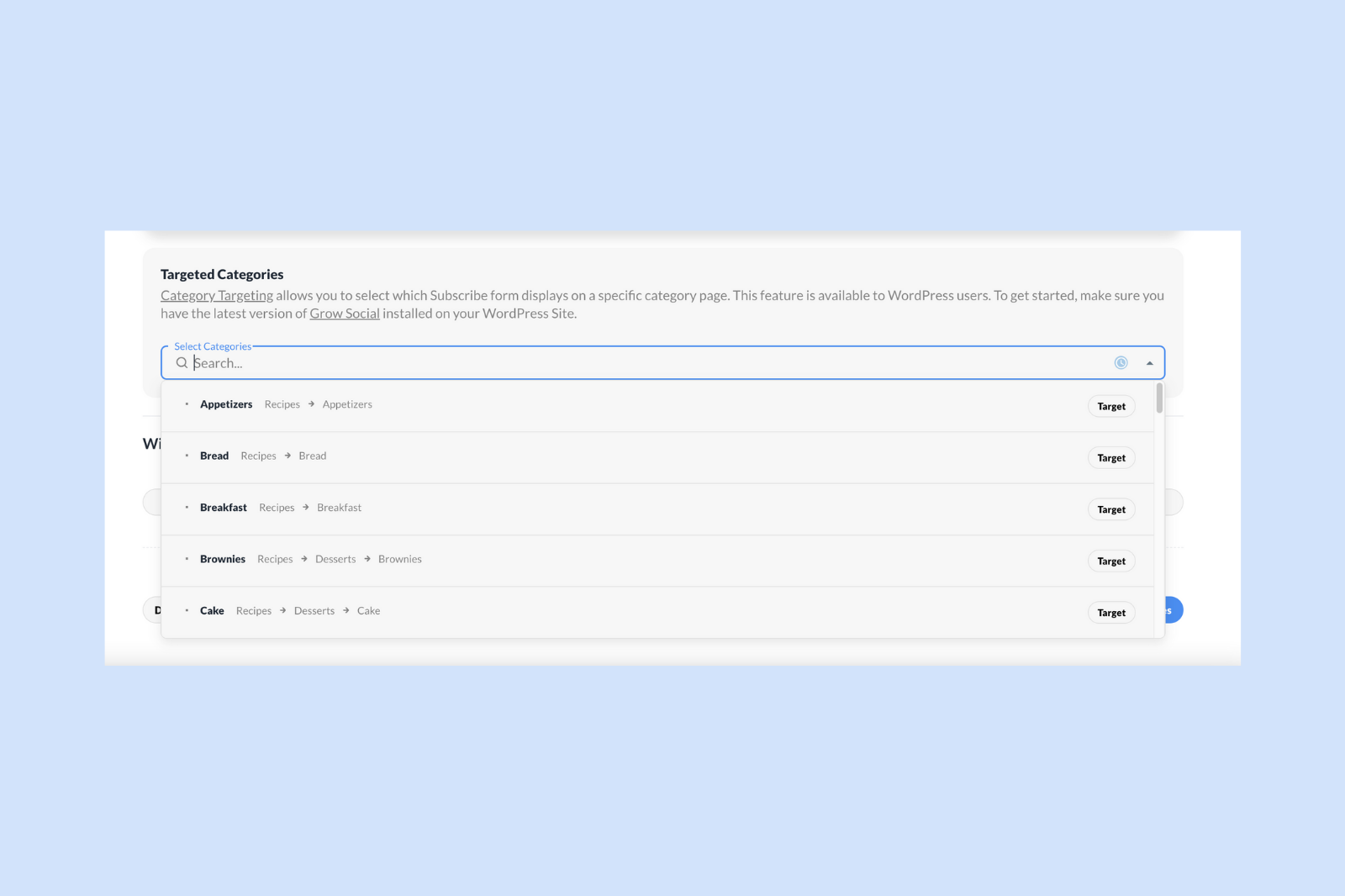 After you've selected the category(ies) you want to target for that specific Subscribe Form, you'll see the category(ies) you targeted appear above the search bar: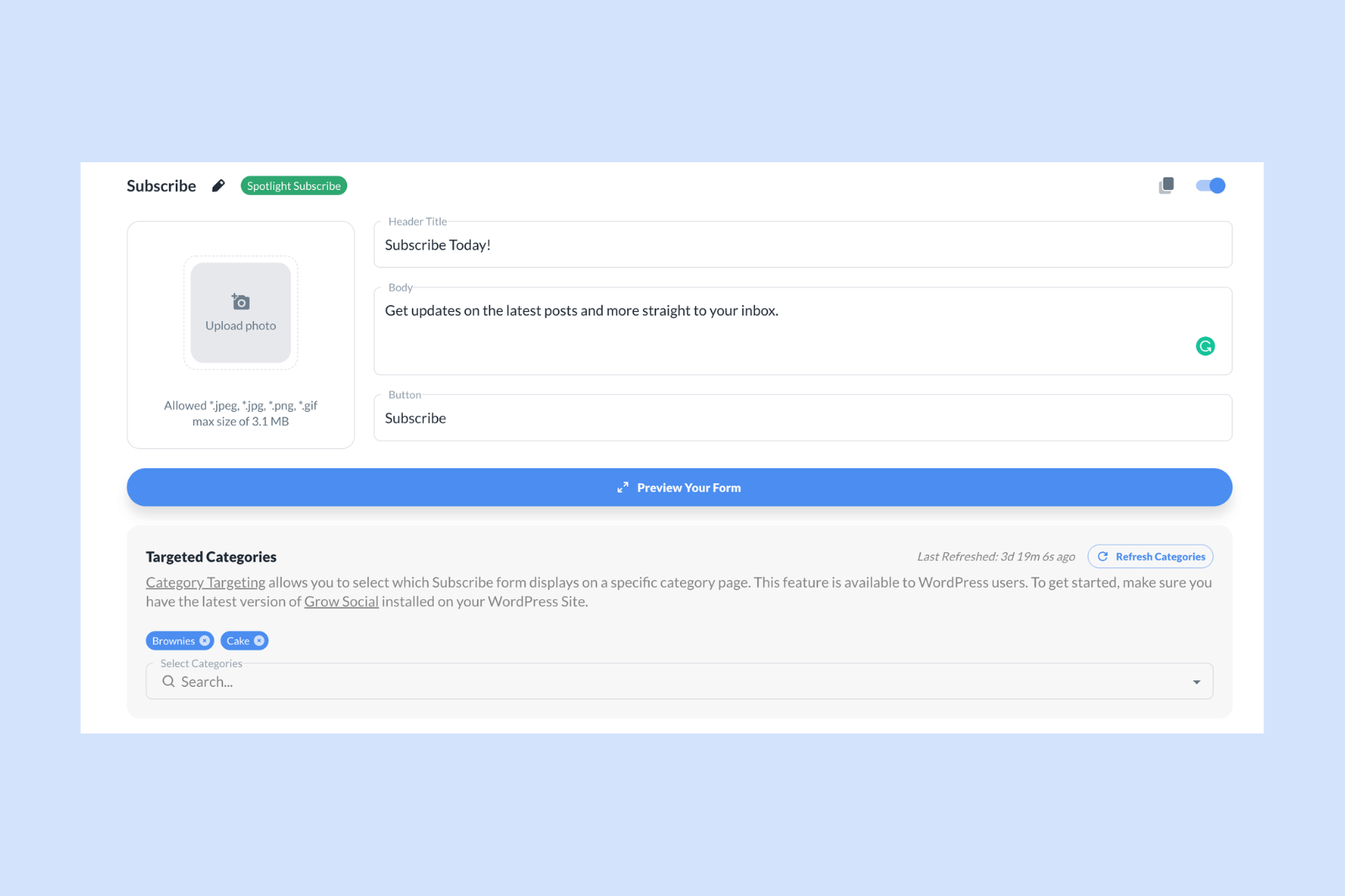 You can add or remove categories at any time. To remove any category, simply click the "x" on the category chip, and that category will no longer be targeted.
If you're missing a category, check out our help article on how to refresh your category options!