The Zapier integration allows users to connect their Zapier accounts to Grow Subscribe forms, Exclusive Content, and Subscribe Action Pack.
If you're new to using Zapier with Grow, check out the Getting Started With Zapier and Grow help article.
Follow the steps below to get Subscribe connected with Zapier.
Step 1: Choose Grow as your app and choose "New Subscription" as your event

Step 2: Choose Account - If this is your first time setting up a Zap using Grow, you'll need to grant permission.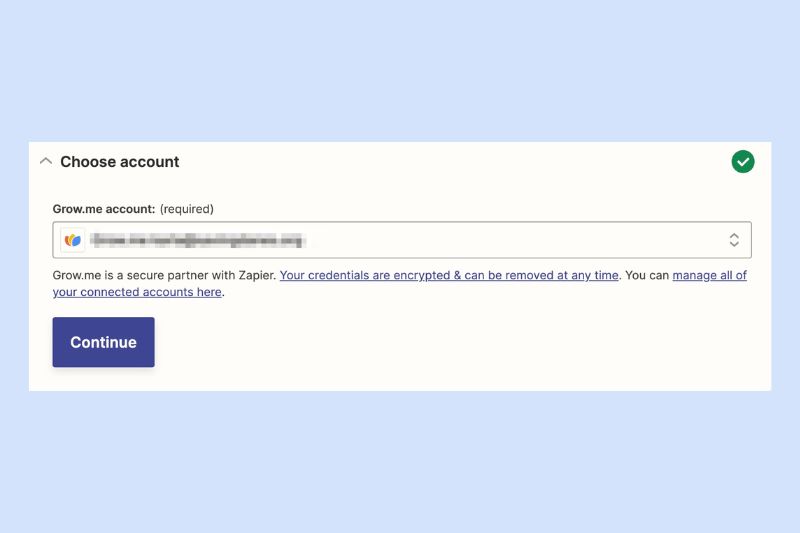 Step 3: Set Up the trigger - Choose site. If you have multiple sites using Grow, they will display in the "Site" drop down.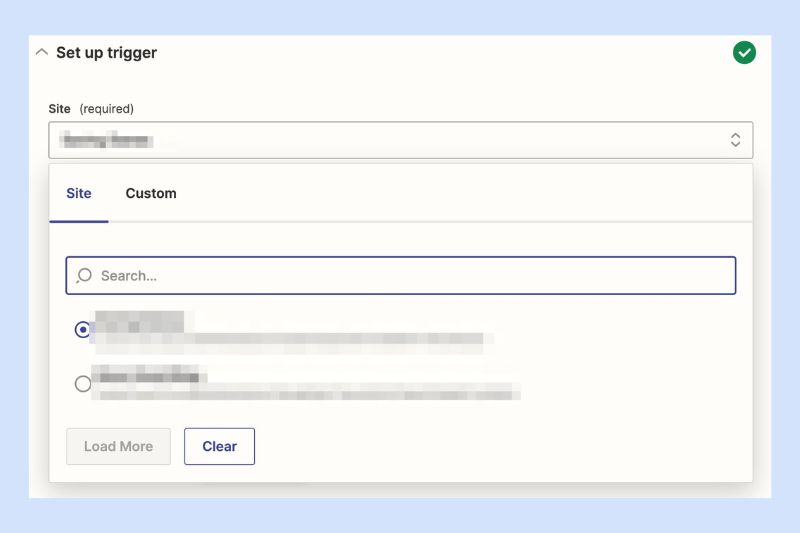 Step 4: Choose your Subscribe Form. If you have multiple Subscribe Forms, they will display in the "Subscribe Widget" drop down.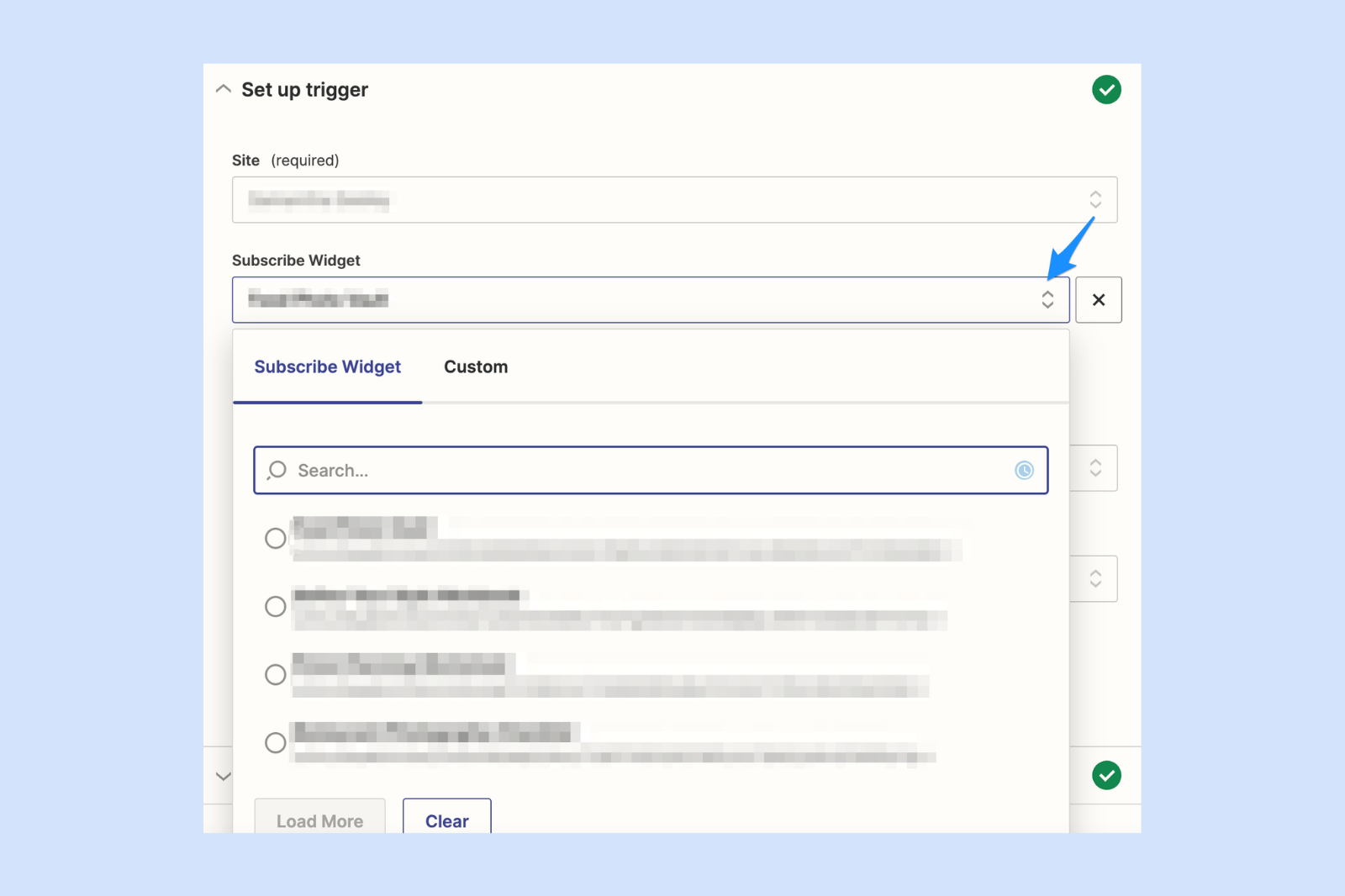 You can select more than one form in one zap. This might be helpful if you have a few Subscribe forms that will have the same "action" step.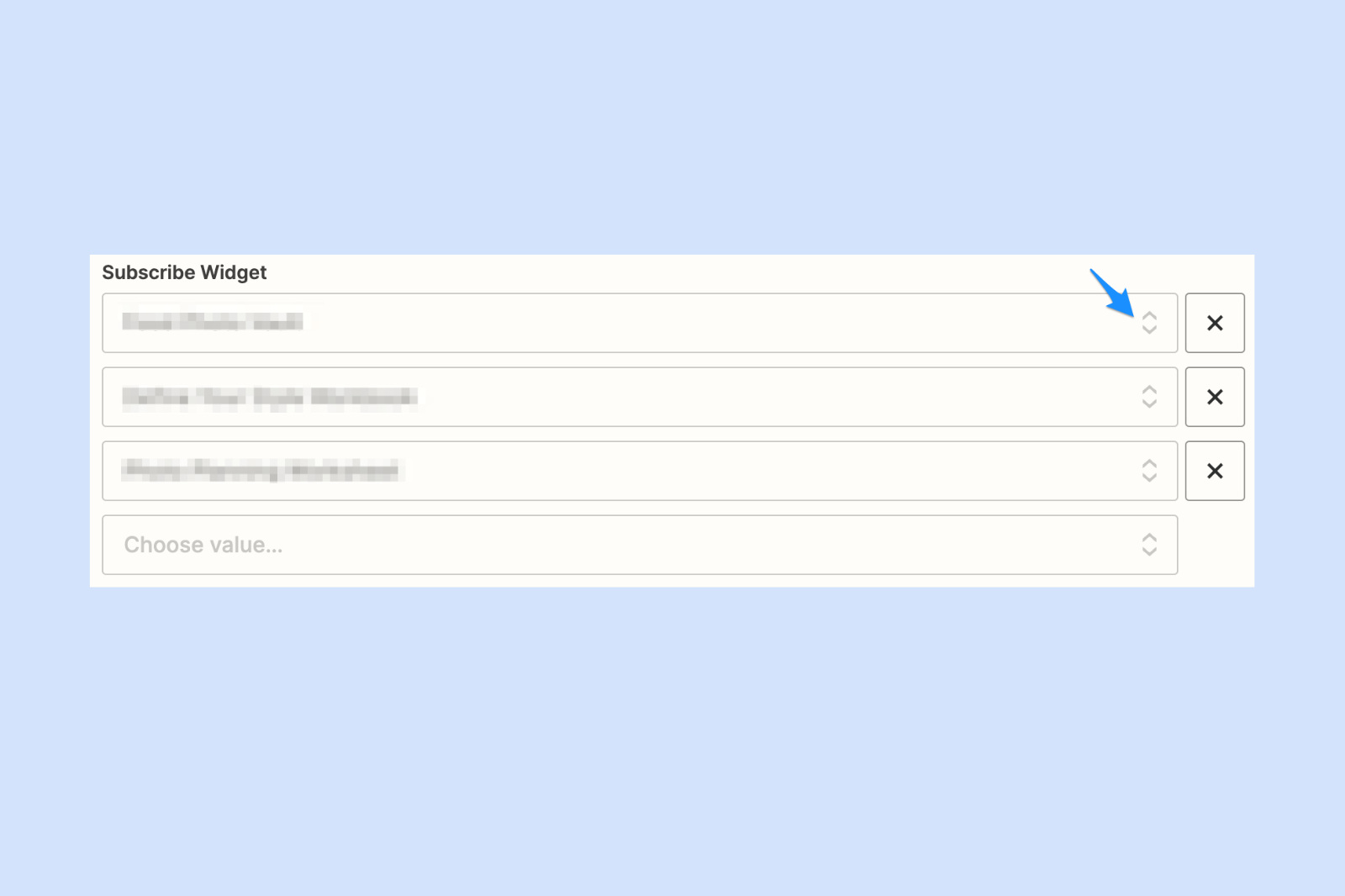 You can also set it up by source. This means that all emails collected for all for Spotlight Subscribe or Click to Subscribe forms will get the same action.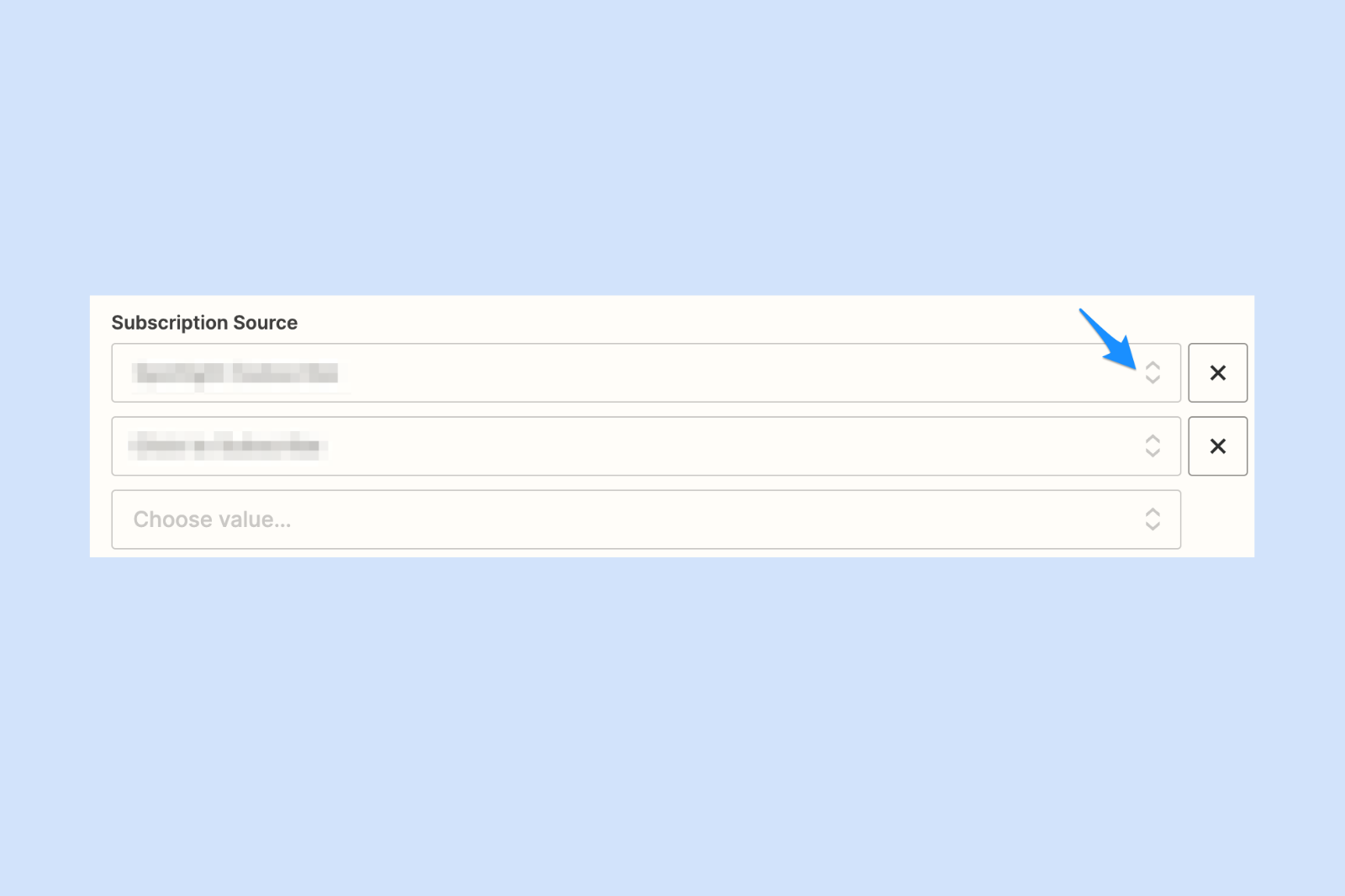 Step 5: Test Trigger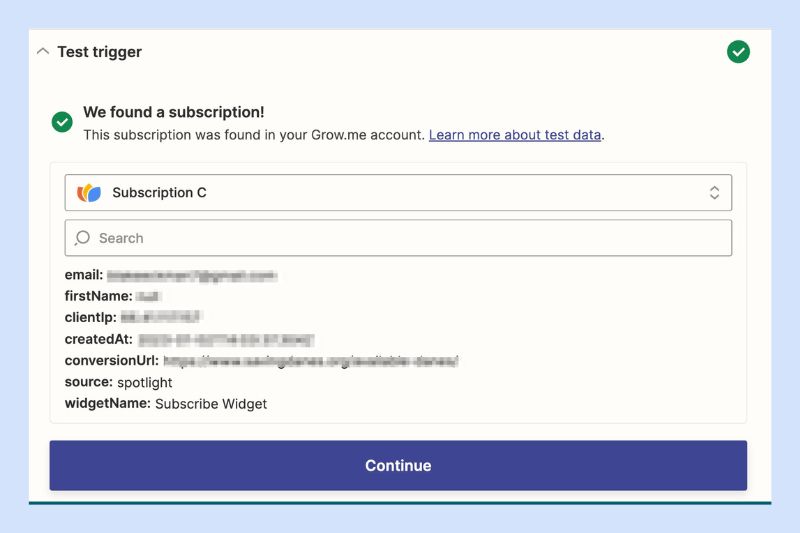 Step 6a: Choose your "Action" Application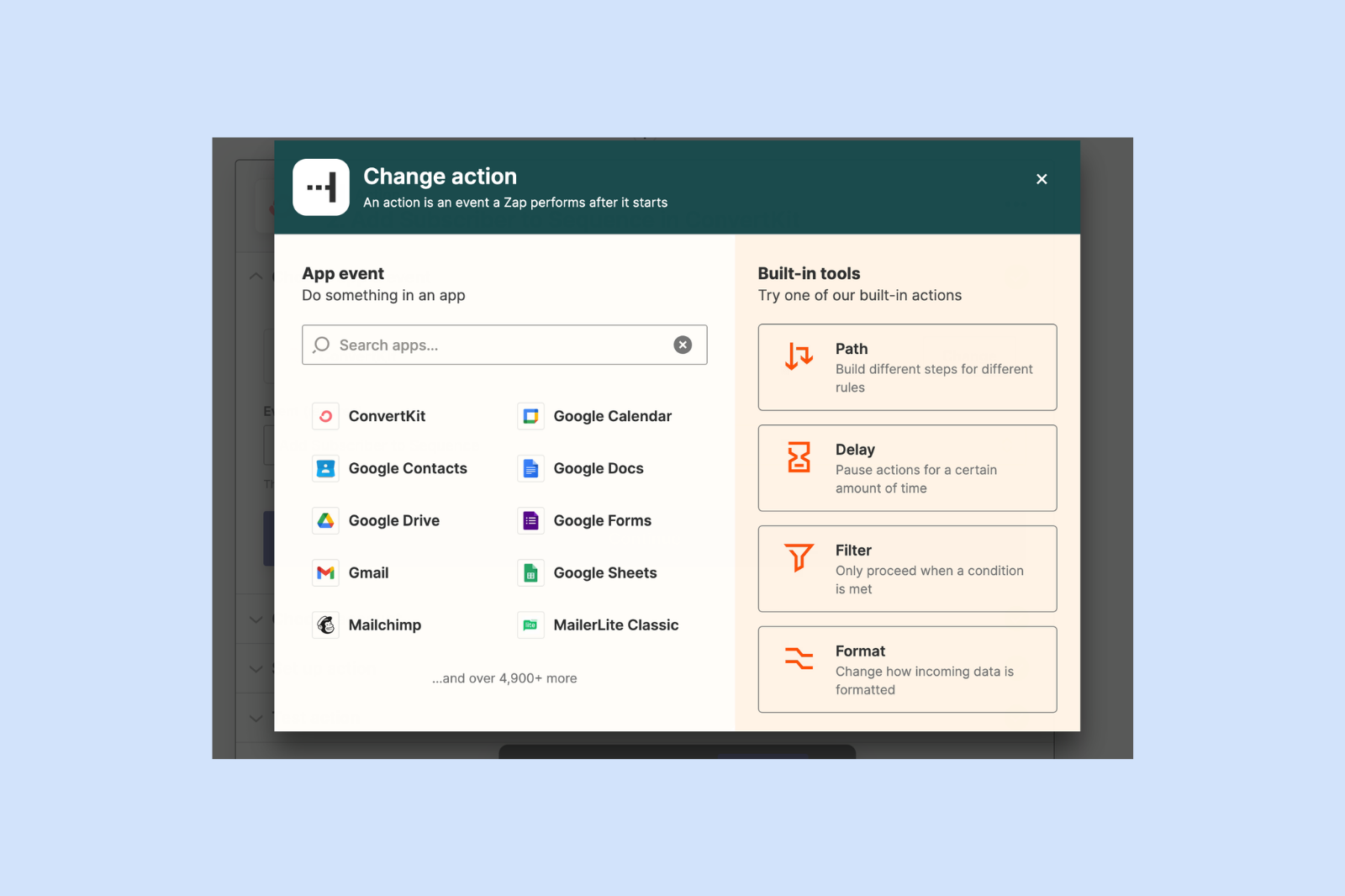 Step 6b: Choose your "Action" event. In the example below we are using Flodesk and adding the Action: Create/Update Subscriber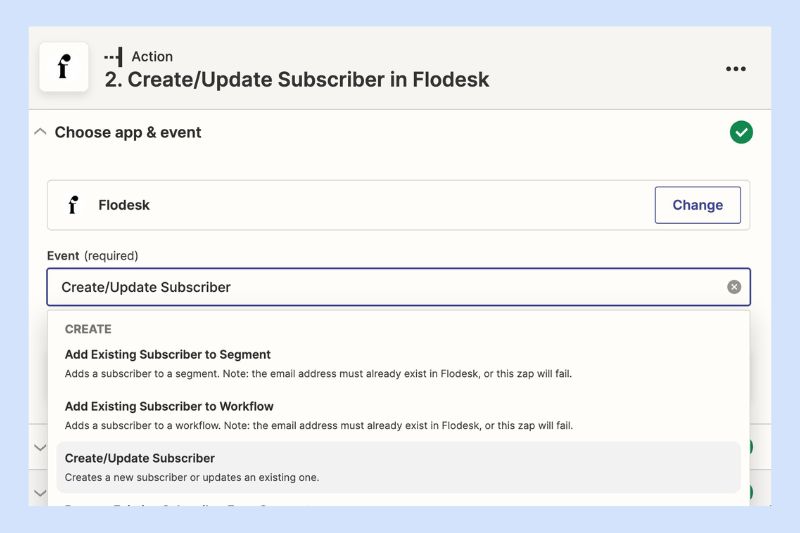 Step 7: Choose your account
Note: You may need to log in or set up some additional settings here. Follow the prompts. It's different for each application.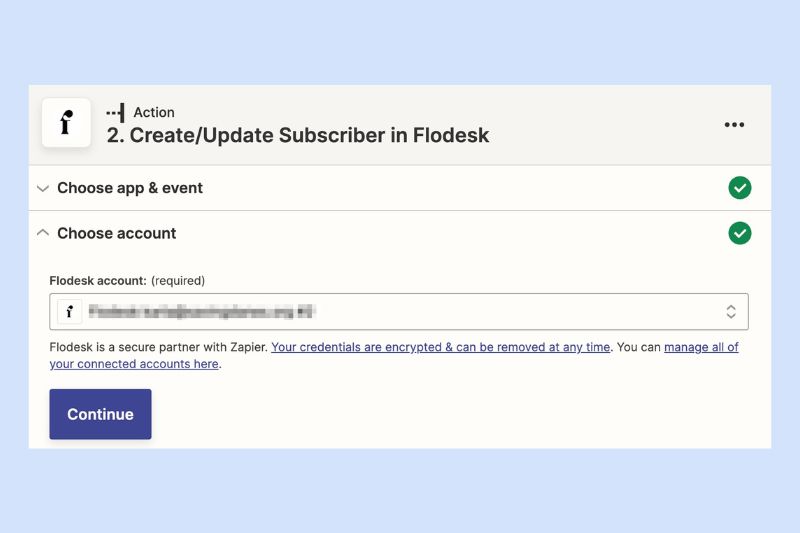 Step 8: Finish setting up the action and test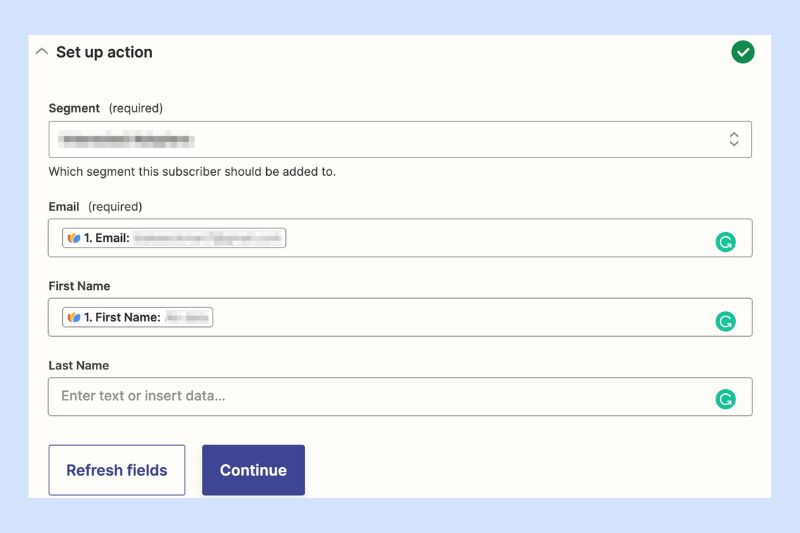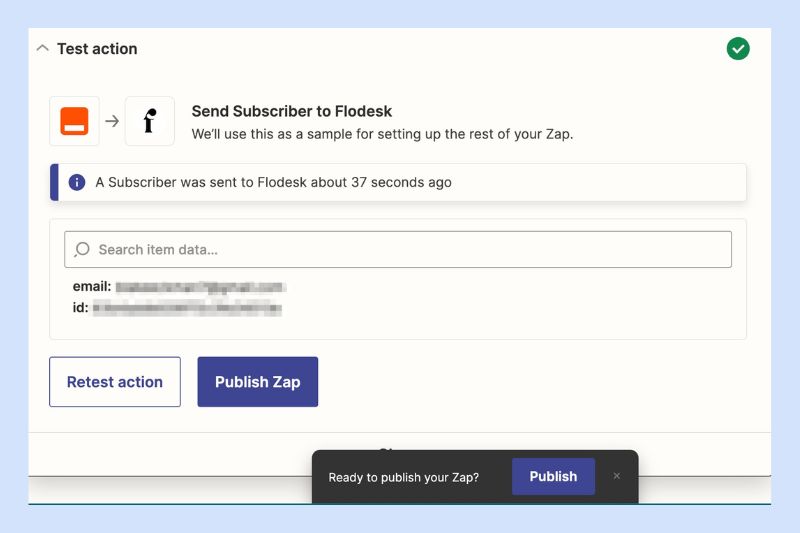 Step 9: Publish your zap