If you have previously connected your Grow account to Zapier through the Mediavine dashboard, you'll need to switch the authorization from the Medaivine Dashboard to Grow.
Keep in mind:
You'll only need to change over to the Grow Auth if you've previously connected to the Mediavine dashboard for a different site.
You won't need to re-authorize Zapier if you've already created Zaps for your site.
Steps to change authorization
Step 1: Head over to Zapier and click on Create Zap.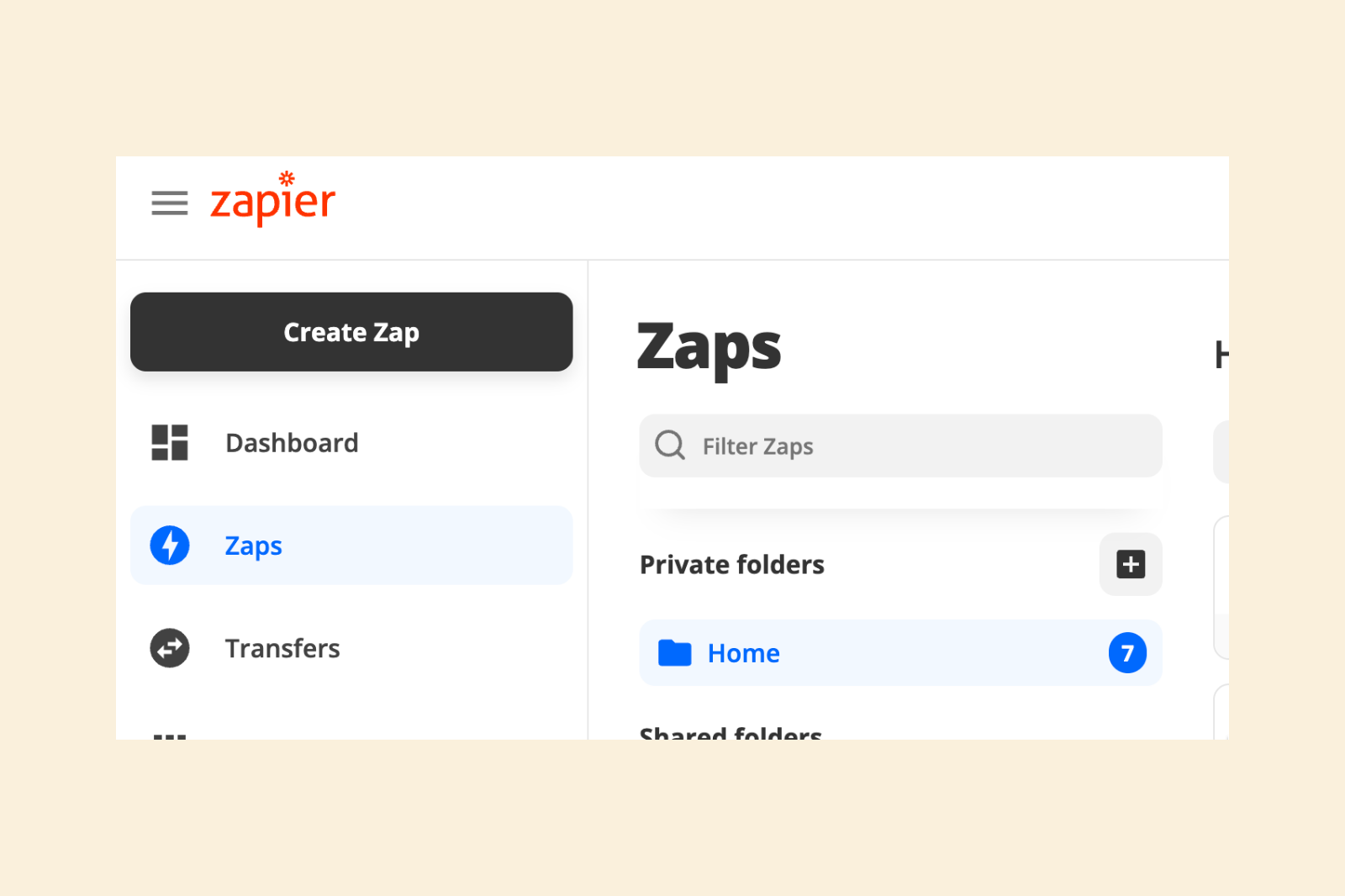 Step 2: Search for Grow.me (1.7.0) under the Apps. Choose a Trigger Event and click Continue.
Step 3: Under the dropdown and click on + Connect a new account.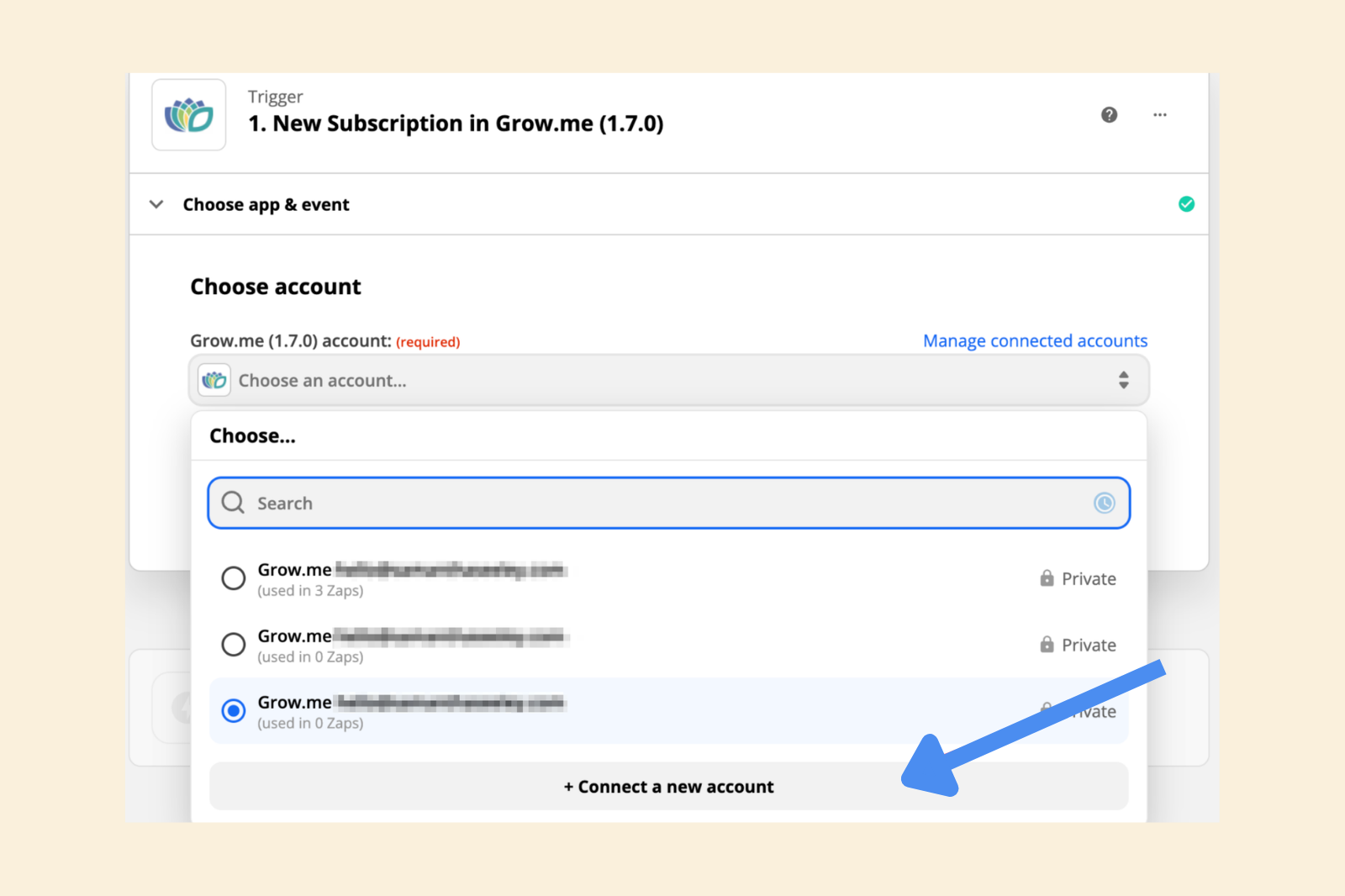 Step 4: A new window should appear to give authorization to Grow. You'll want to make sure you select Grow under the Auth Provider then click Yes, Continue.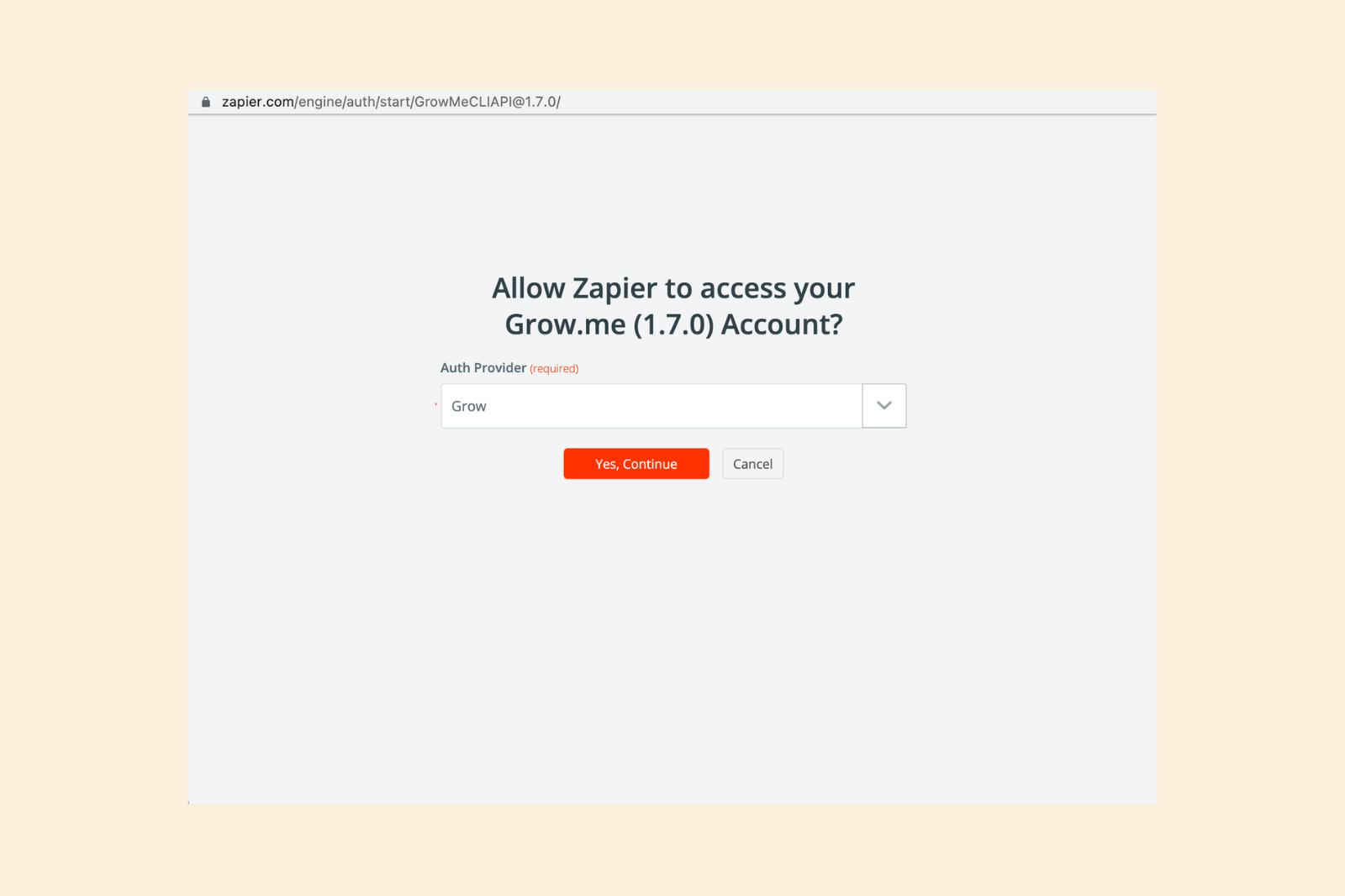 Step 5: You'll then be redirected to the Grow Publisher Portal where you can Grant Permission so that you can finish creating your zaps.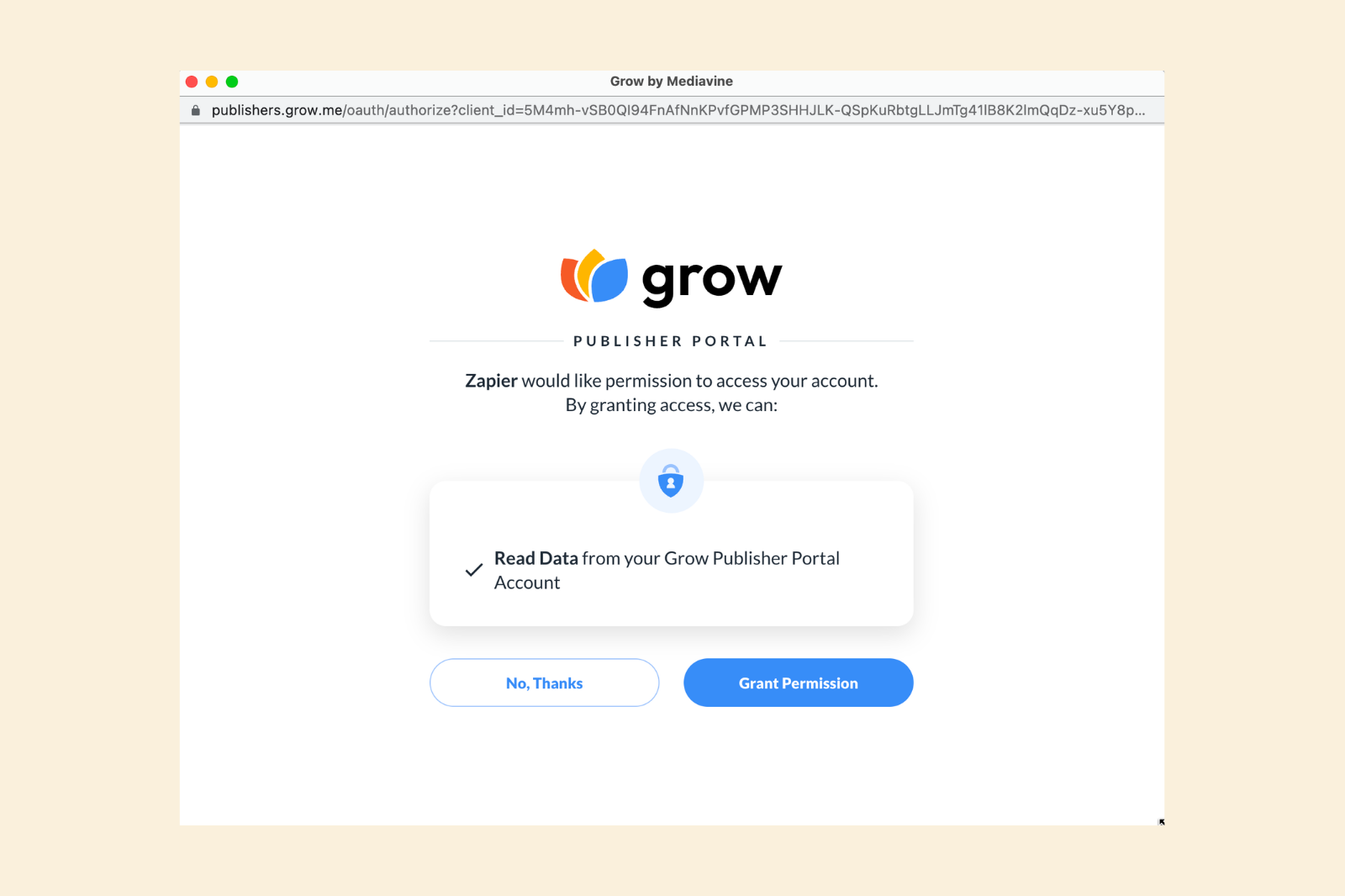 Step 6: From here, you'll be redirected back to Zapier to finish setting up your zap!