User Permissions allow you to add additional site owners and site contributors to the Grow Publisher Portal.


Add a Site Owner or Site Contributor
Locate the User Permissions tab in the side rail of your Grow Publisher Portal. Then, select the button to Add New User: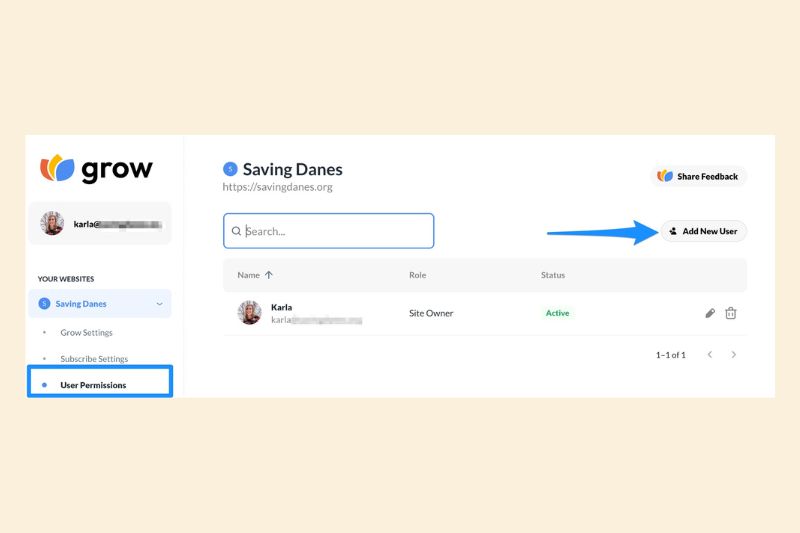 This will then give you the option to select what kind of user to add, and allow you to send them an invite to join Grow: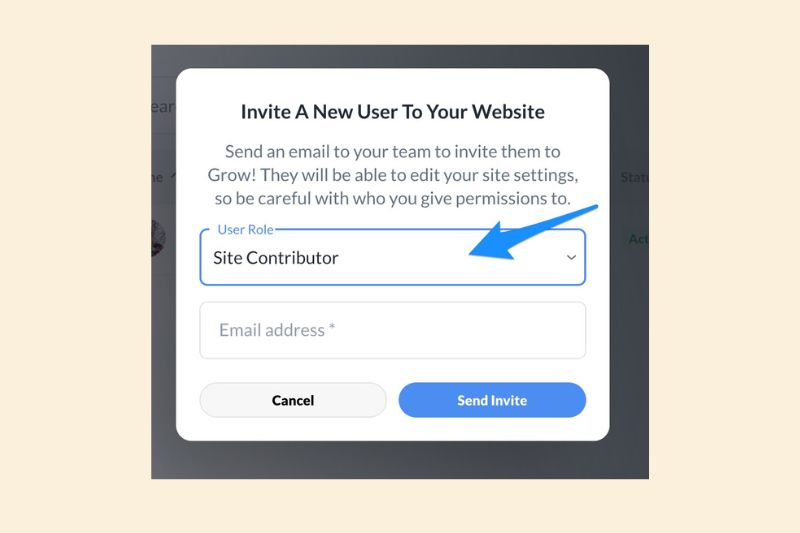 User Permissions Levels
Site Owners
A Site Owner is a user who owns and works on the site.
This person can access and interact with all site settings.
They can also delete extra sites they've created.
This person can add other users to the site (site owner and contributor). They can also remove other users' access, including other site owners.
Site Contributors
A Site Contributor is a user who works on the site but is NOT an owner. Typically, this is a Virtual Assistant or Developer.
This person can see and interact with all site settings.
Site Contributors cannot invite new users to the site.
This person cannot delete a site from Grow.
Once you've sent your invite, your additional Site Owner or Site Contributor will receive an email inviting them to join you on Grow, and an email once they've accepted!
User Permissions Page
Once an additional user is added, they will appear in this list with a specific status. The statuses are:
Active - The user accepted their invite and can access GPP.
Invited - The user was invited to collaborate on the site via GPP.
Expired - The invited user did not accept the invite.