Want to show off your logo on the Grow login page? This is the setting for you! Once enabled, your readers will see your logo when signing up for Grow on your site.

How to Enable Co-Branded Sign Up
Step 1: Go to your Grow Publisher Portal > Grow Settings > General and toggle the setting to On: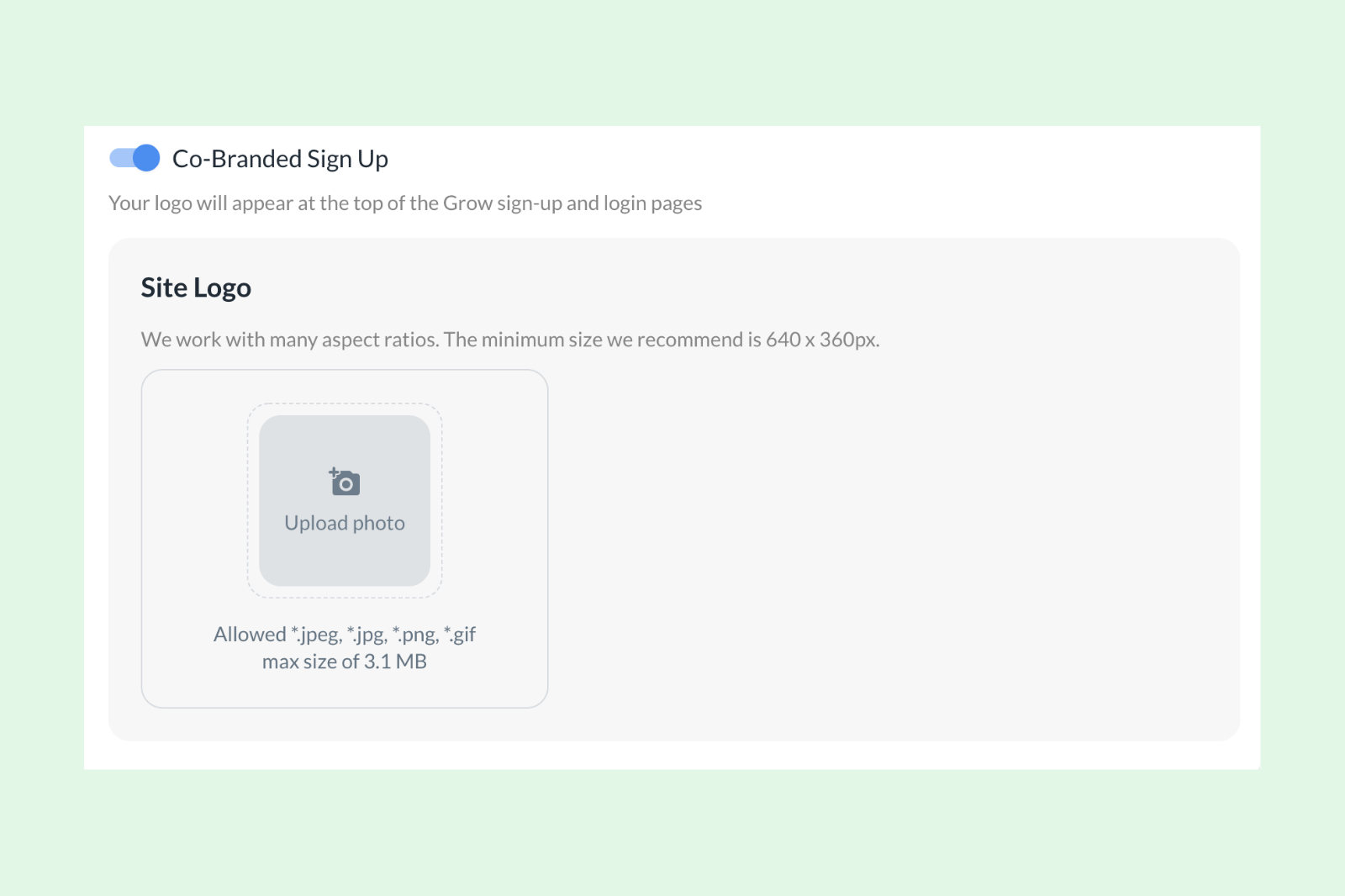 Step 2: Upload your Site Logo. While we work with many aspect ratios, the minimum size we recommend is 640 x 360px.
That's it - you're all set!
Here is an example of what Co-Branded Sign Up looks like on a live site: