Utilize this section in the Appearance tab to match Grow to your brand colors, it's quick and easy!
Step 1: Navigate to Grow Publisher Portal > Site Settings > Appearance > Grow Color Scheme
Step 2: Make sure you have the handy hex code for your brand colors, click in the text box(es), and start typing in your hex code.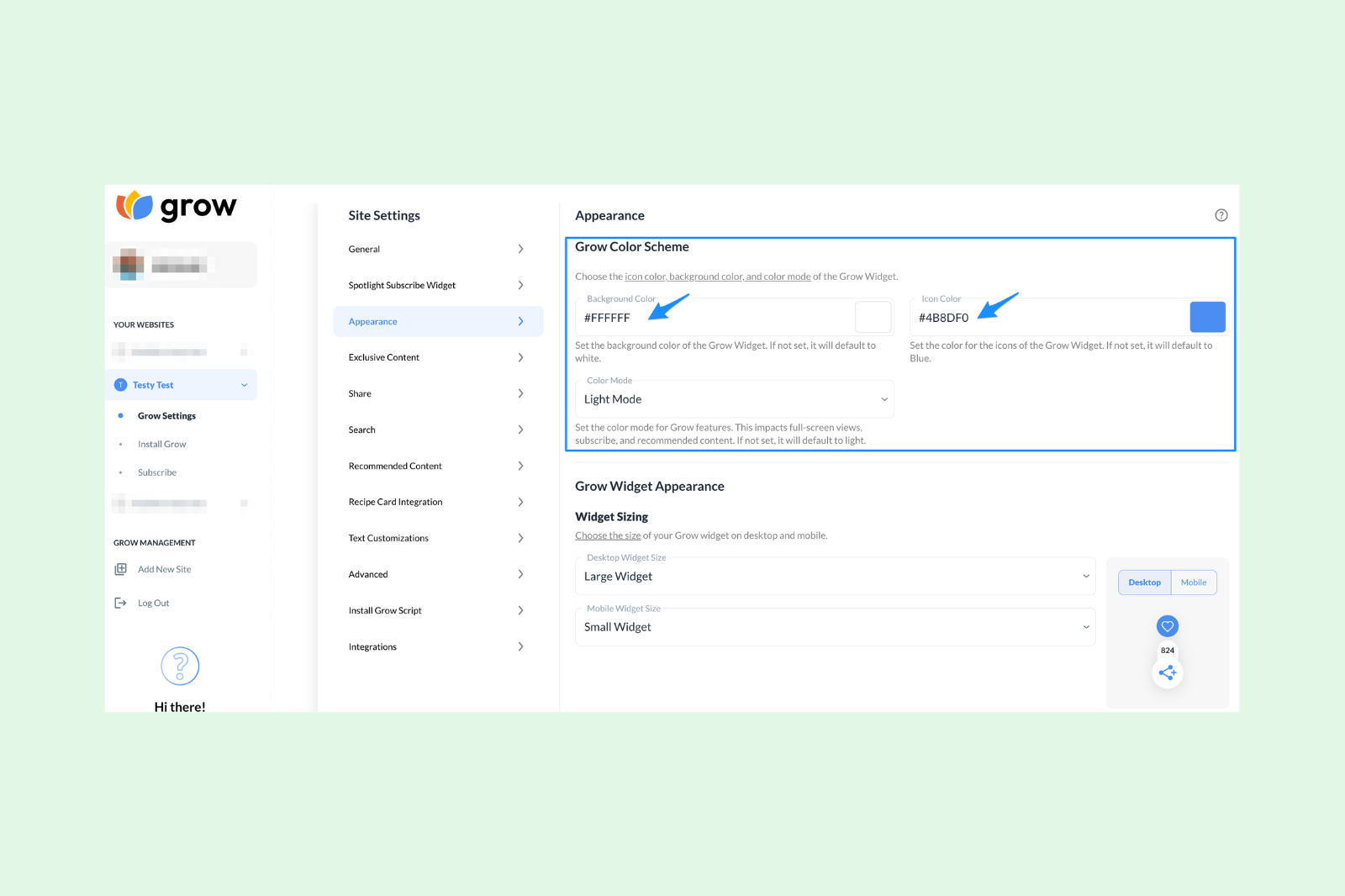 Step 3: Choose the Color Mode you'd like to display.
Step 4: Save your changes!
Color Settings
Background Color
This is the background color of your Grow widget itself. If it's not set, it will default to white. The example below is set to an off-white color specific to the site.
Icon Color
Any Grow icons will be this color; the default color is blue. The icon colors in the below image are set to site-specific orange and are the heart and sharing tool. This setting also applies to Subscribe buttons and Recommended Content labels.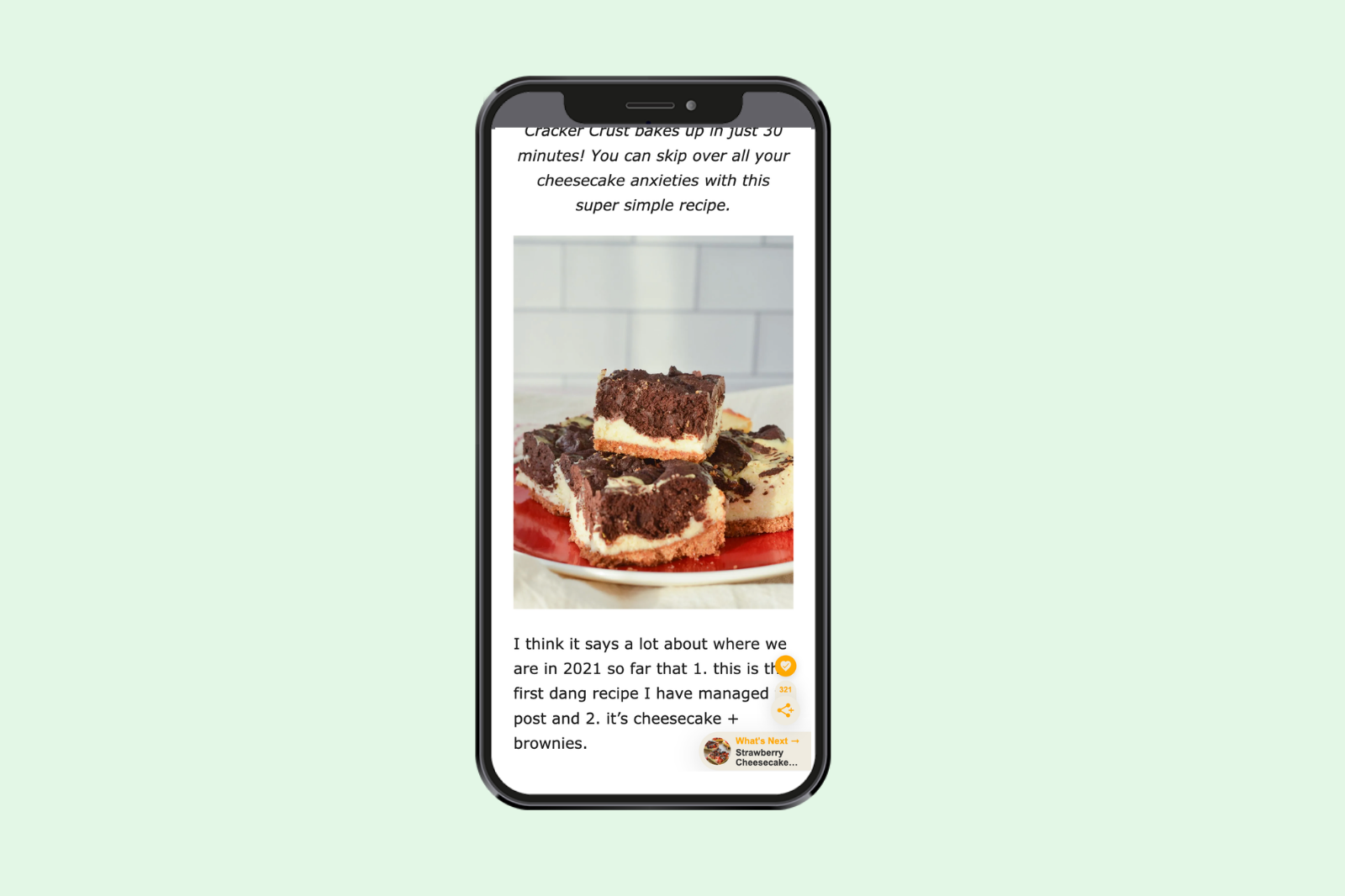 Color Mode
You have the option between Light and Dark mode. The Light mode features a white background on ALL Grow tools, while the Dark mode displays a black background.