By enabling Grow Labs, you can actively participate in shaping the future of Grow and contribute to the improvement of our features. This not only benefits you as a publisher (early access to our latest features - more on that later!); it also helps our team make data-driven decisions to deliver the best possible experience to all Grow users!
You can find the Grow Labs setting in your Grow Publisher Portal under Grow Settings > General: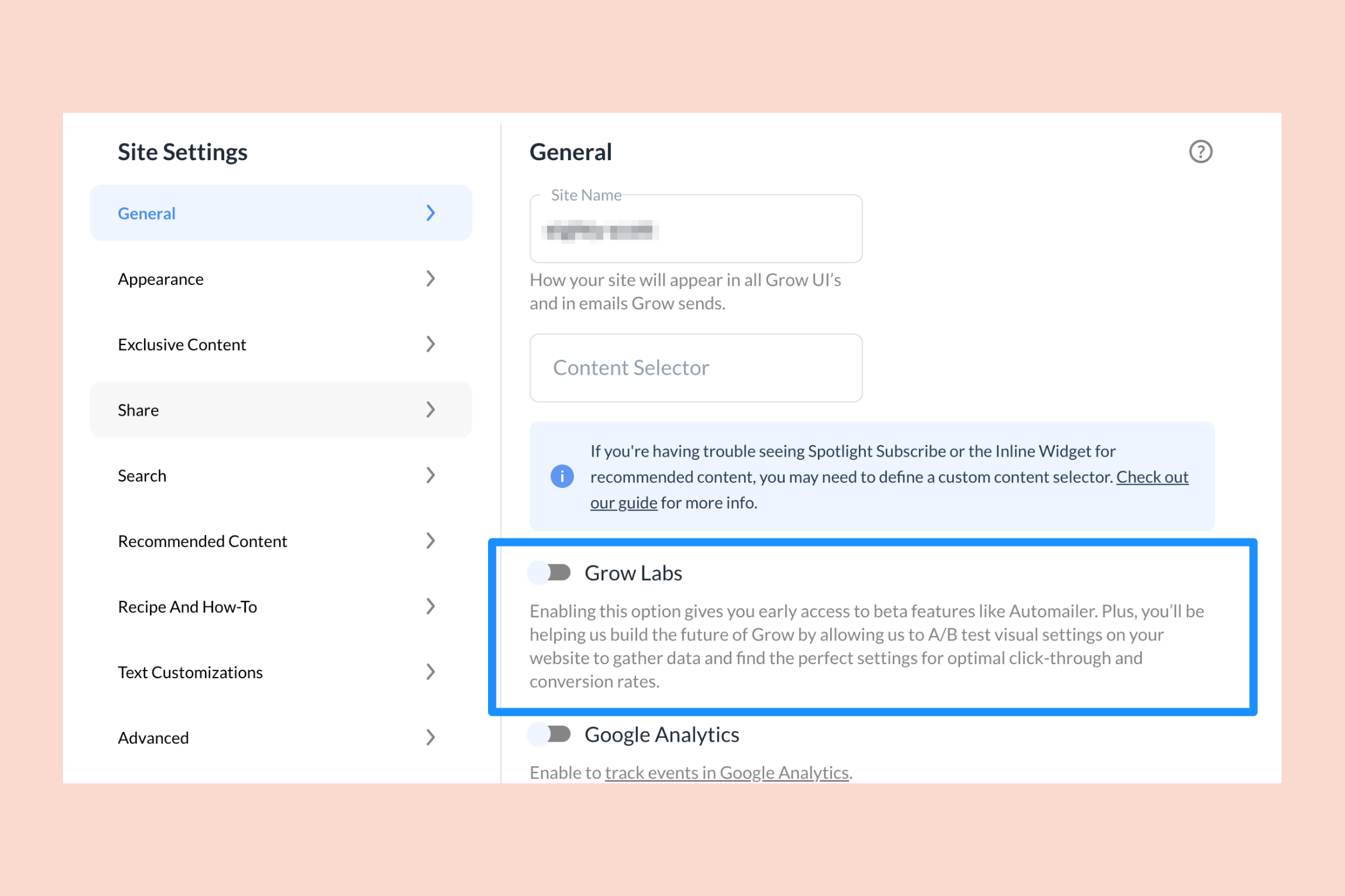 From here, you will be prompted to scroll to the bottom and accept Grow Labs' Terms and Conditions: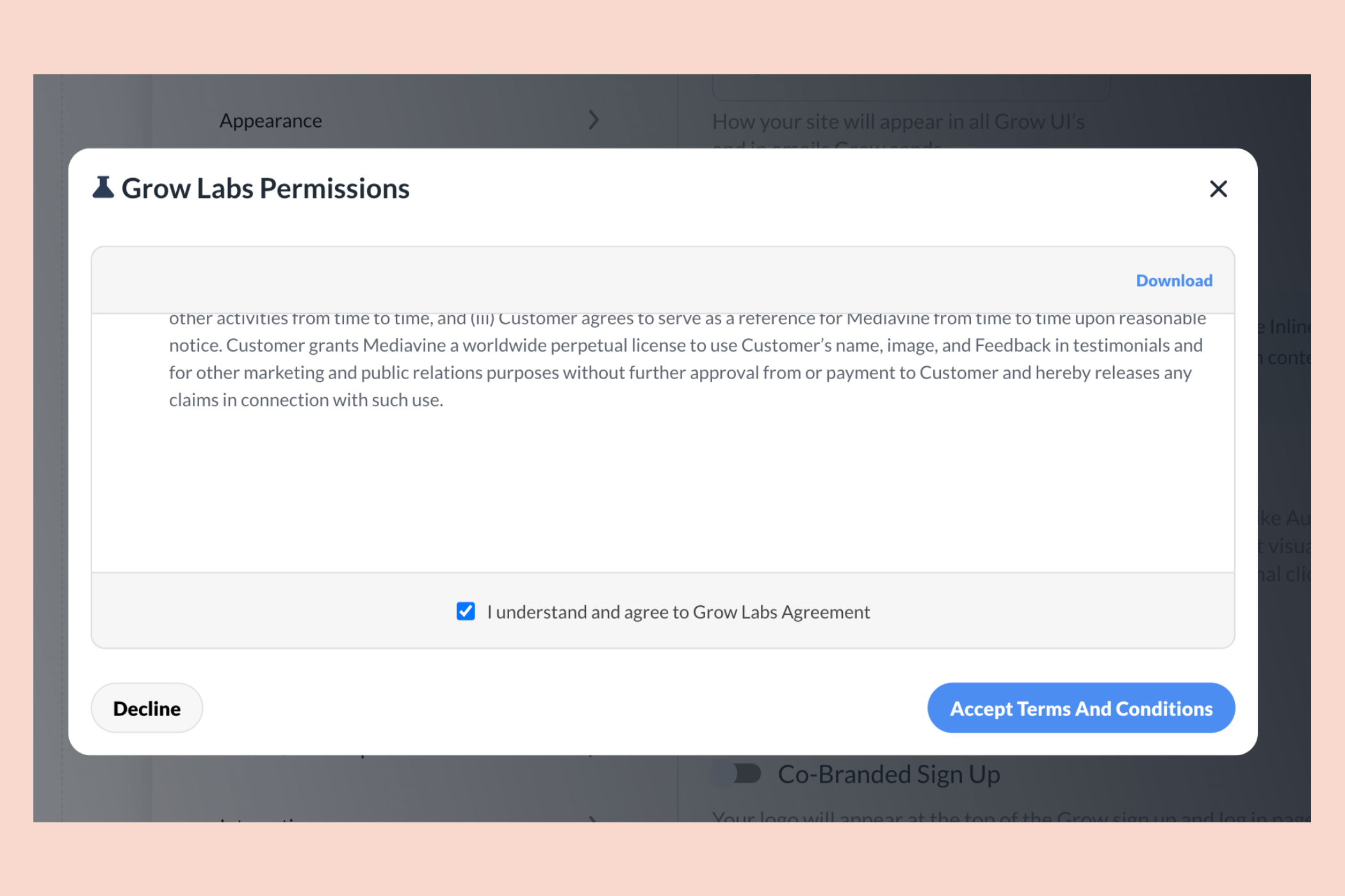 Enabling Grow Labs will automatically make your site eligible for our beta testing phases, which means you'll get early access to all of our up-and-coming features!

Your site will also participate in A/B tests, which allows the Grow development team to make data-driven decisions when implementing new features for Grow. We carefully analyze the results of these tests and ask important questions such as:
Did we observe an increase in subscribers?
Did we see a rise in sign-ups for Grow?
By answering these questions and gathering valuable insights, we can confidently deploy changes and recommendations to enhance the Grow experience for all our users. 🎉 🎉 🎉