All of the details about what Spotlight Subscribe is, how to customize, where it displays on your site, and how to see your subscribers!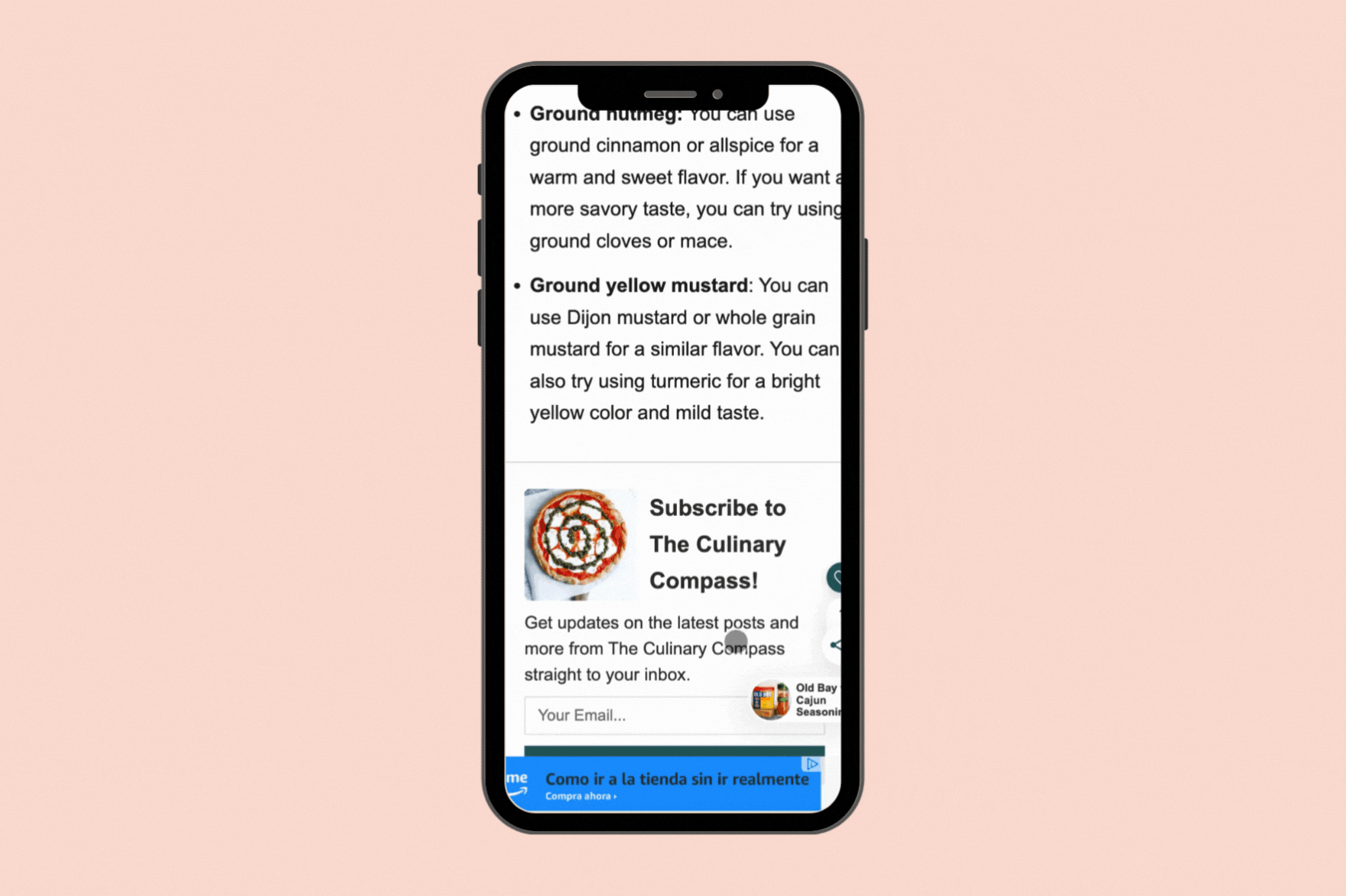 Spotlight Subscribe
Spotlight Subscribe lets you build your mailing list while encouraging readers to sign up for Grow. It is an in-content call to action with conversion rates nearly three times as high as traditional methods.
When a user scrolls into view, it darkens the rest of the page, highlighting — or casting a spotlight — on the signup.
If a Grow user is logged in on your website, they can consent to provide you with their email address with one click.
If a user is not signed up for Grow, we will ask them to sign up after they subscribe to your newsletter.
Learn more about how to enable Spotlight Subscribe!
Customization
There are all sorts of ways to make Spotlight Subscribe work for you. You can update the image, copy, and even use different widgets across different pages using the Category Targeting settings (WordPress only) or the Manual Placement option.
Check out more below about how you can customize Spotlight Subscribe:
Display
Spotlight Subscribe should display 10% of the way down your content area. If you're having trouble seeing Spotlight Subscribe or it isn't displaying as expected, you may need to define a custom content selector. Check out our guide for more information.
Note: If you have already subscribed, you won't see Spotlight Subscribe on the page, but you can always check in an incognito browser window to make sure it is displaying as you'd like.
Subscribers
Email addresses are available for download in CSV format in your Grow Publisher Portal. Learn more about manually downloading your subscribers.
If you'd rather automatically add subscribers to your Email Service Provider, check out our available 3rd party integrations!