This group of settings is for items that you likely will not need to access regularly; these are typically set-it-and forget-it settings that you may review upon initial set-up.
Avoid Selectors
Avoid Selectors help move the Grow widget above elements that may also be positioned in the same place on your screen.
Learn more about Avoid Selectors.

Subdirectory
You can use this field to adjust your website's URL path (if the content is located within a subdirectory).

For example, if your website's main content is stored in a subdirectory called "/blog," the site URL in Grow will need to be updated to reflect this.

Disable Grow
At the bottom of the Advanced tab section, you'll see a Disable Grow code, which you'll want to use if you wish to disable all of Grow from displaying on a particular page/post.
Learn more about Disabling Grow on a Post.

Deleting Duplicate Sites
This feature will allow you to delete unverified sites – verified sites cannot be deleted through this process.
Verified Site: A site that has placed the script tag in the site's header and is successfully running Grow. This also includes sites that have been migrated over from the Mediavine Dashboard.
Unverified Site: A site that has not placed the script tag in the site's header/migrated from the Mediavine Dashboard, and is not running Grow.
Once you have confirmed that the site you're wanting to delete is unverified, you'll want to navigate to Grow Settings > Advanced > Delete Site: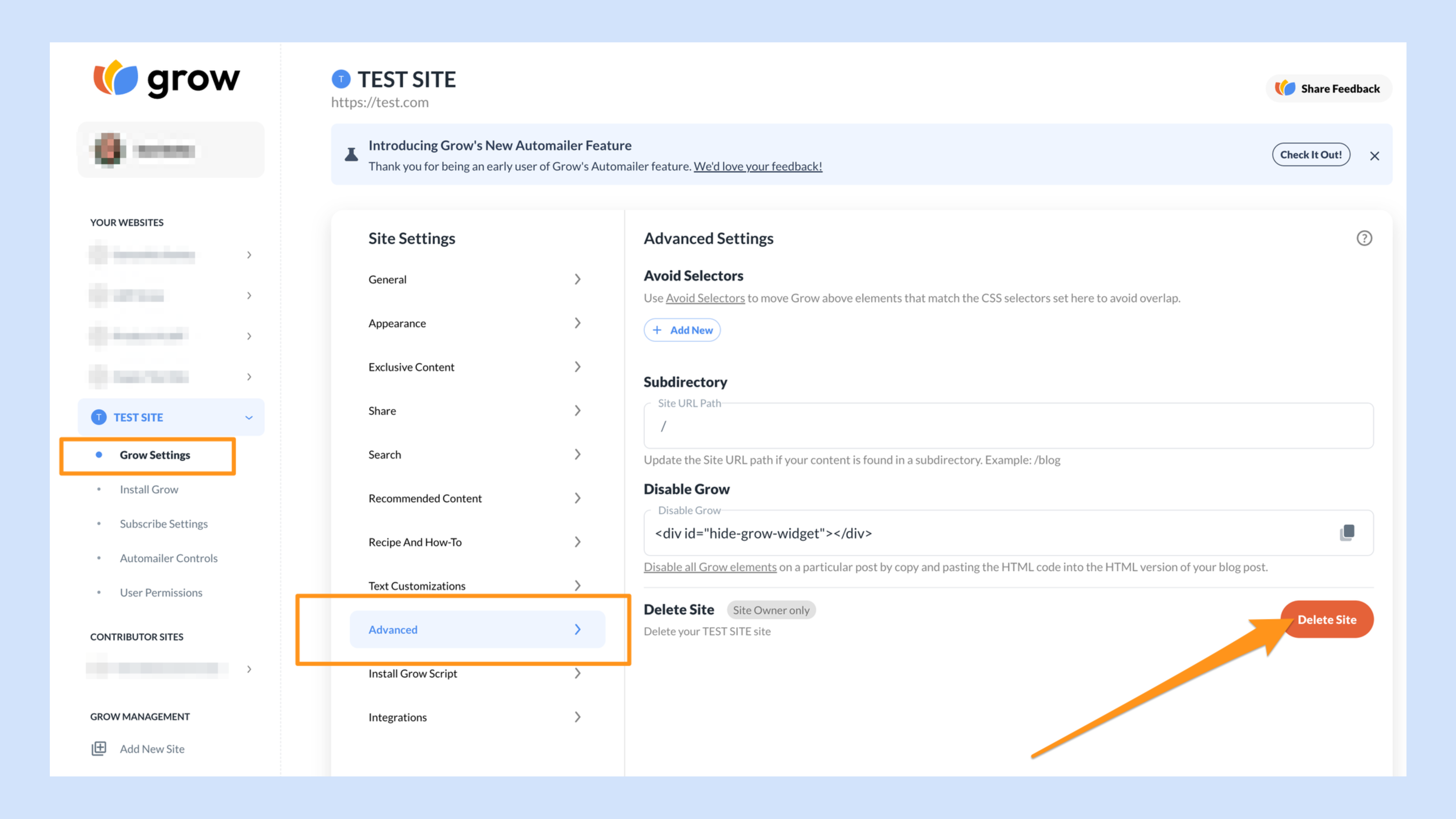 A confirmation modal will appear, prompting you to confirm that you'd like to delete the site: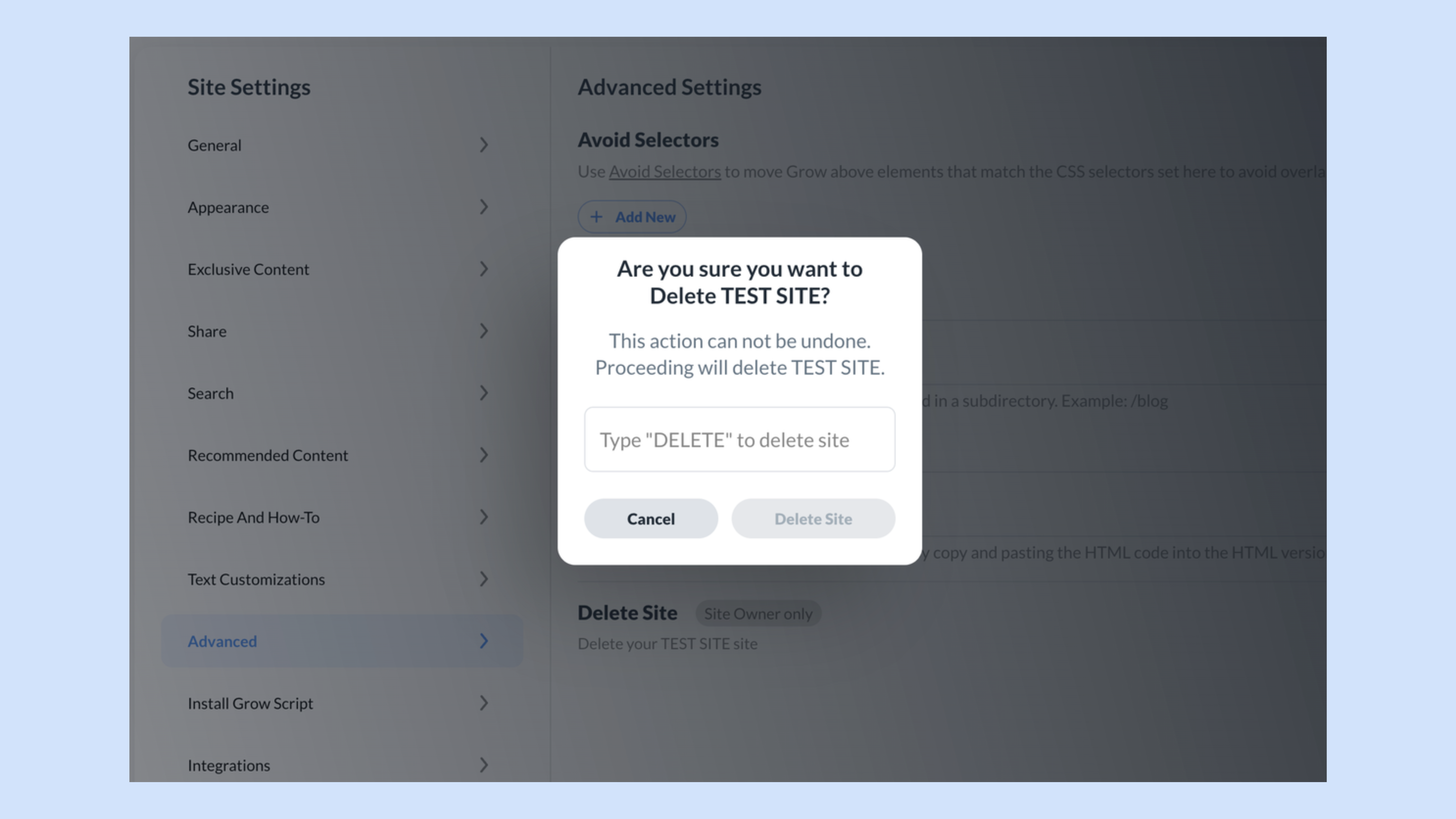 You will then need to type "DELETE" in all caps in the provided field to confirm your decision. Once you've typed that, click Delete Site: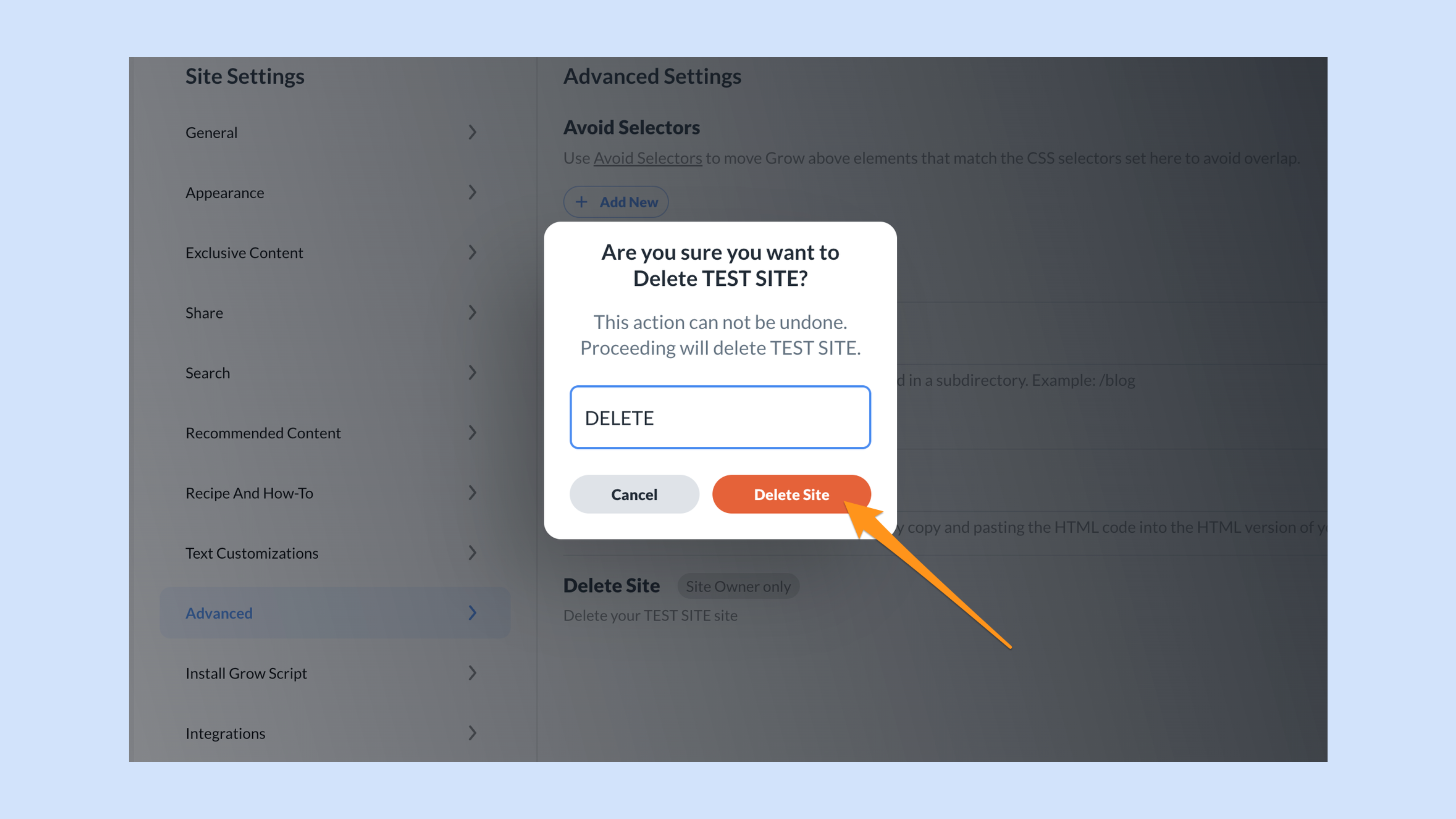 After clicking Delete Site, you will see a confirmation message in the upper right corner of the Grow Publisher Platform (GPP). You will then be redirected to the first site listed in your sidebar.