Below you'll find all the details about what Click to Subscribe is, how to customize, and how to see those subscribers.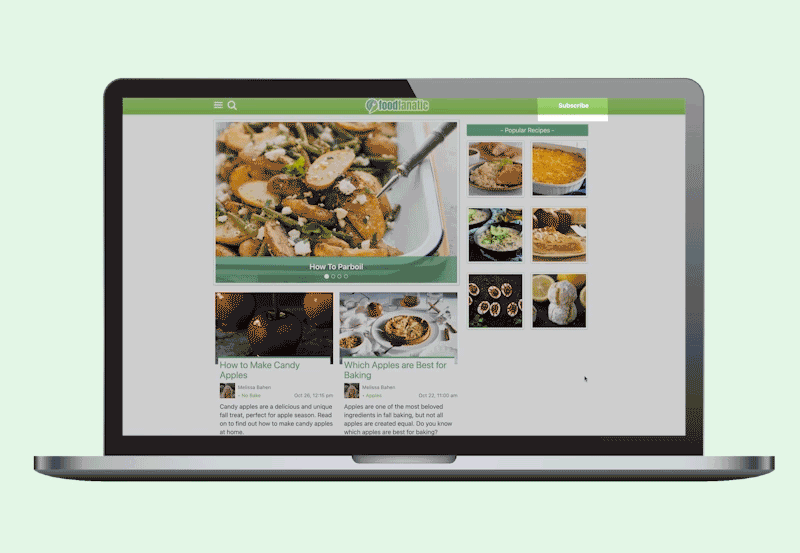 Click to Subscribe
Click to Subscribe lets you build your mailing list while also encouraging readers to sign up for Grow. With Click to Subscribe you can now make a button, link, or image that will trigger a Subscribe pop-up form that is a call to action to encourage your readers to subscribe to your subscriber list.
If a Grow user is logged in on your website, they can consent to provide you with their email address with one click.
If a user is not signed up for Grow, we will ask them to sign up after they subscribe to your newsletter.
Learn more about how to use Click to Subscribe!
Customization
There are all sorts of ways to make Click to Subscribe work for you -think about places like your header, sidebar and other navigation spots, or even just a quick button or call to action inside your text. You can also update the image, and copy of the form after creation.
Check out more below about how you can customize Click to Subscribe:
Display
Click to Subscribe will display as a pop-up form once a reader has clicked on the element(s) you have added the CSS code to.
Note: If you have already subscribed, you won't see the Click to Subscribe form once you click the applicable link. You can always check in an incognito browser window to make sure it is displaying as you'd like.
Subscribers
Email addresses are available for download in CSV format in your Grow Publisher Portal. Learn more about manually downloading your subscribers.
If you'd rather automatically add subscribers to your Email Service Provider, check out our available 3rd party integrations!