To set your SquareSpace site up with Grow, you need to add the provided script using Squarespace code injection. For the full instructions on how to use code injections, including video on this, please see their help page.
Step 1: Copy your Grow script from the Grow Publisher Portal. This will either be under the steps when you're adding your site, or the script will be available under the Install Grow tab in the sidebar.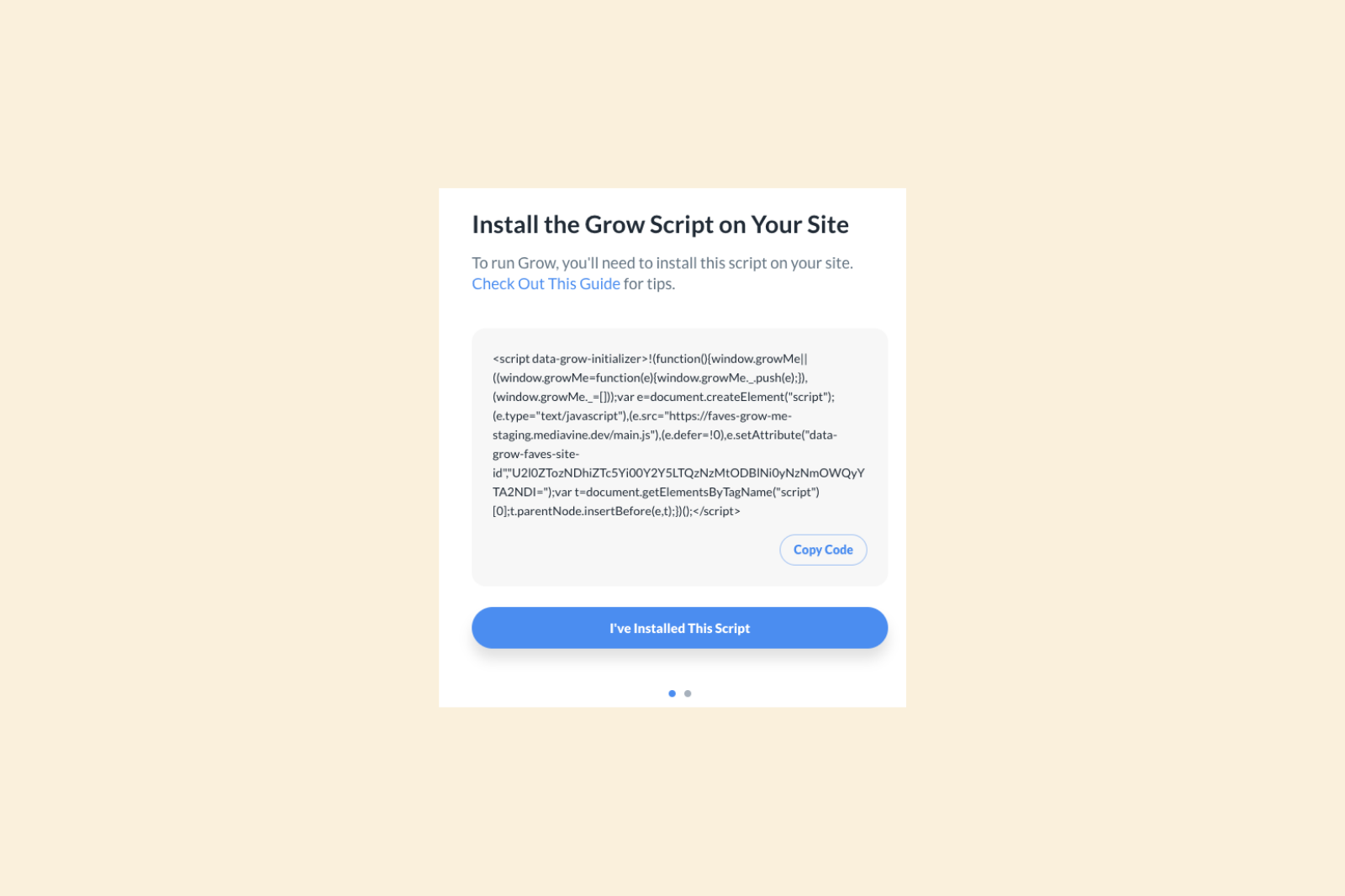 Step 2: Navigate to Settings > Advanced> Code Injection.
Step 3: Add the Grow Script into the "HEADER" area of the Code Injection field.

Step 4: Click SAVE after adding the script wrapper.

Step 5: Head back over to the Grow Publisher Portal and click the I've Installed the Script button. Grow will run a check and make sure that the script has been properly installed. If it is, you'll see a Success message. If you're running into trouble, check out our guide on troubleshooting script installation errors.