If you're having problems logging into your Grow account, here are some of the most common problems and troubleshooting steps:
Username Issues
If you are using a Google email address, try logging in via the "Log in with Google" link.
If, when you created your account, you used the "Log in with Facebook" link, you'll need to log in via that link again.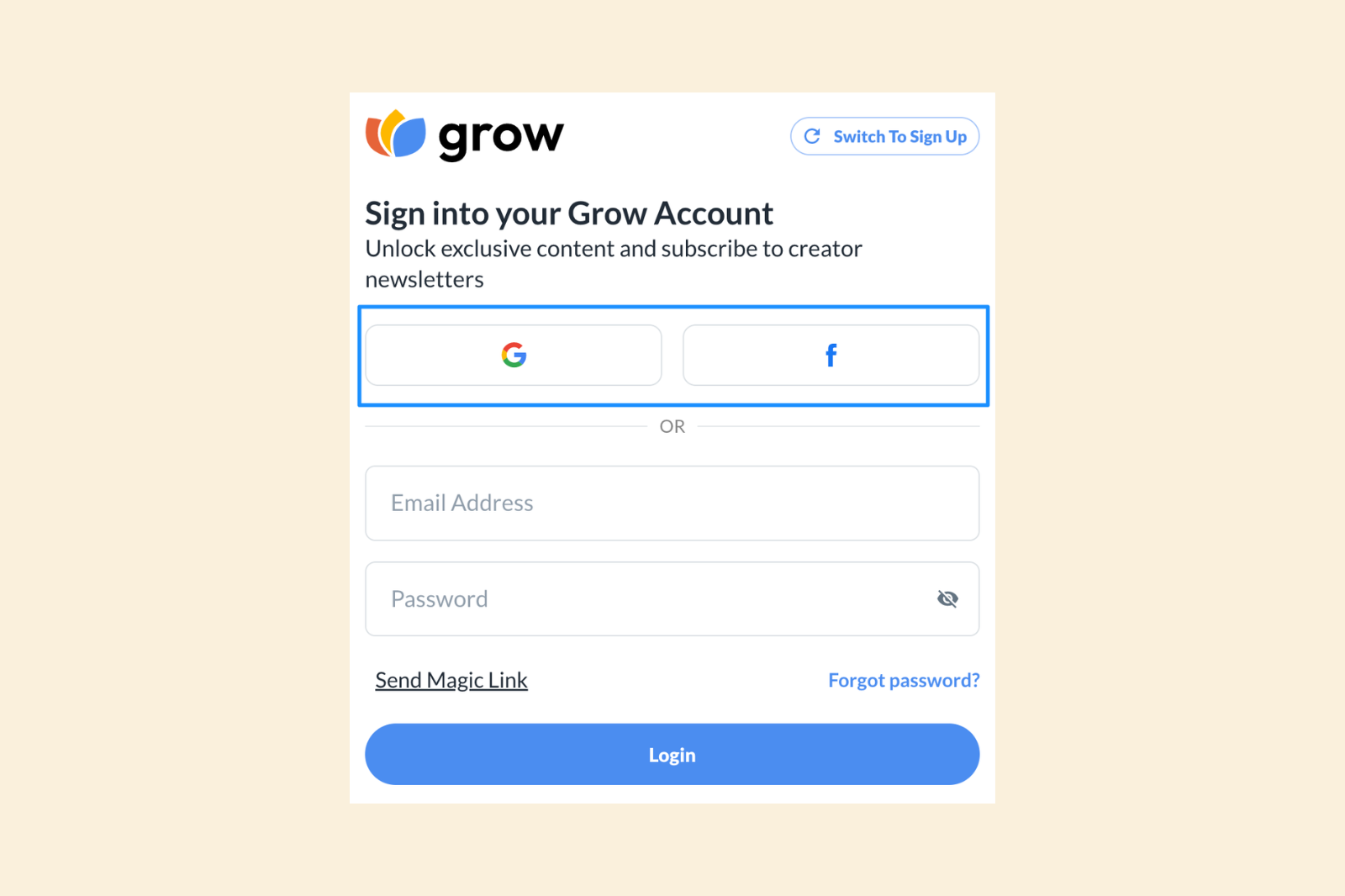 If your email address is not @gmail.com, make sure that you are entering your email in the "Use Your Email" section.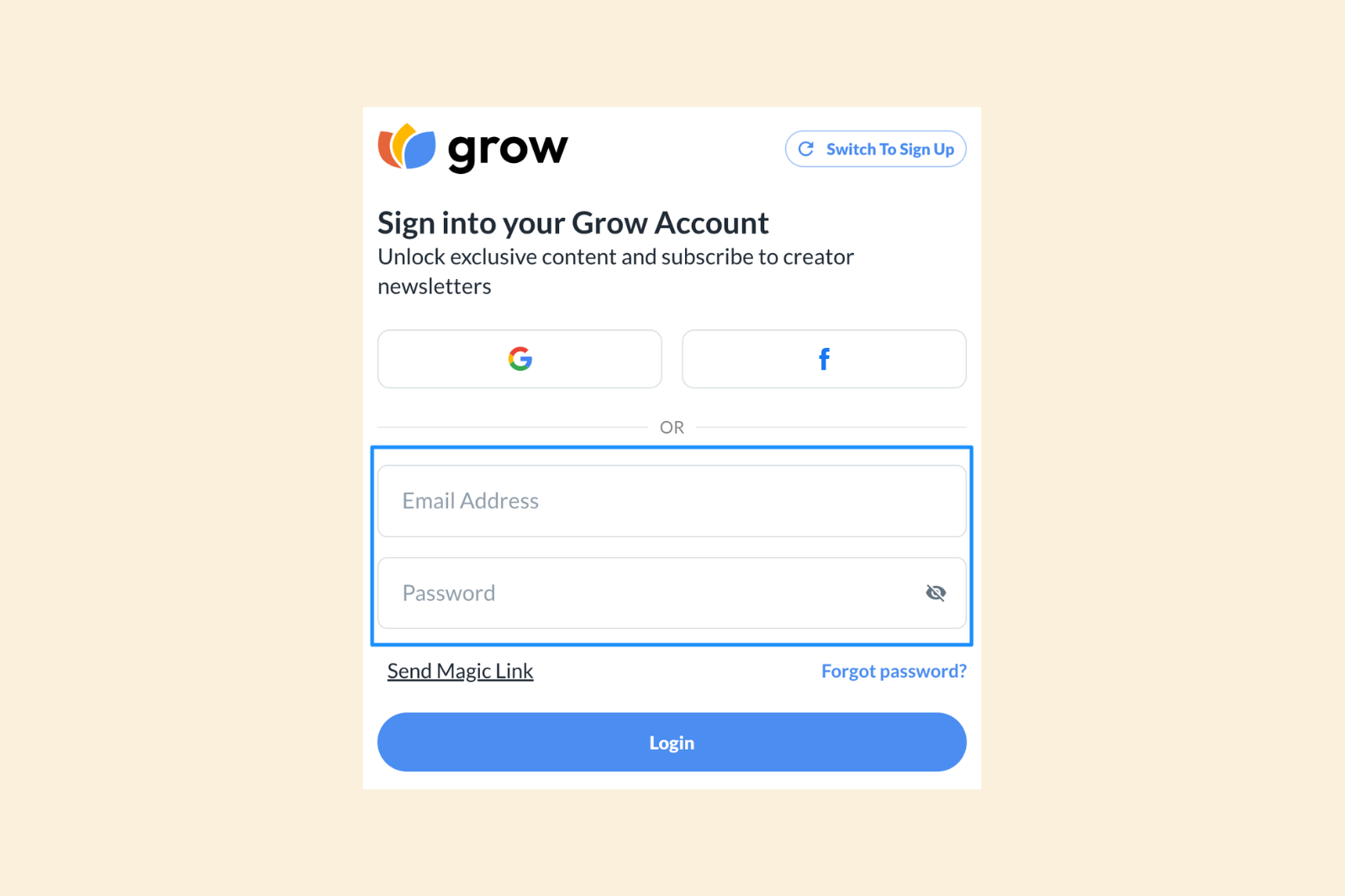 Password Issues/Forgot Your Password
If you have logged in via "Use Your Email" and you've forgotten your password, you have two options:
Option 1: Use the Send Magic Link link, which will allow you to access your Grow account. Simply type out the email associated with your account on the login screen, then click Send Magic Link and finally click "LOGIN".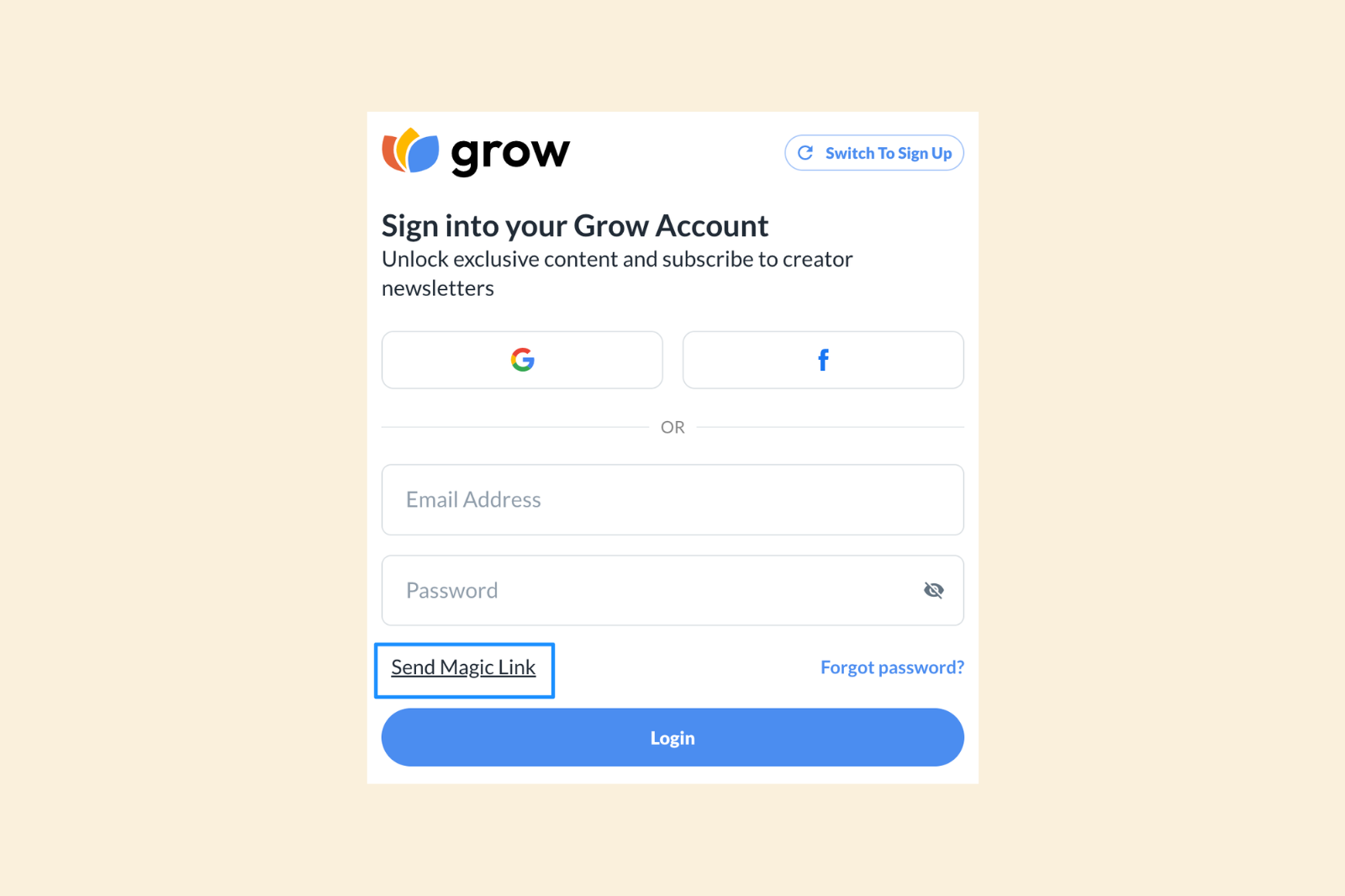 You'll receive a message to check your email for the link.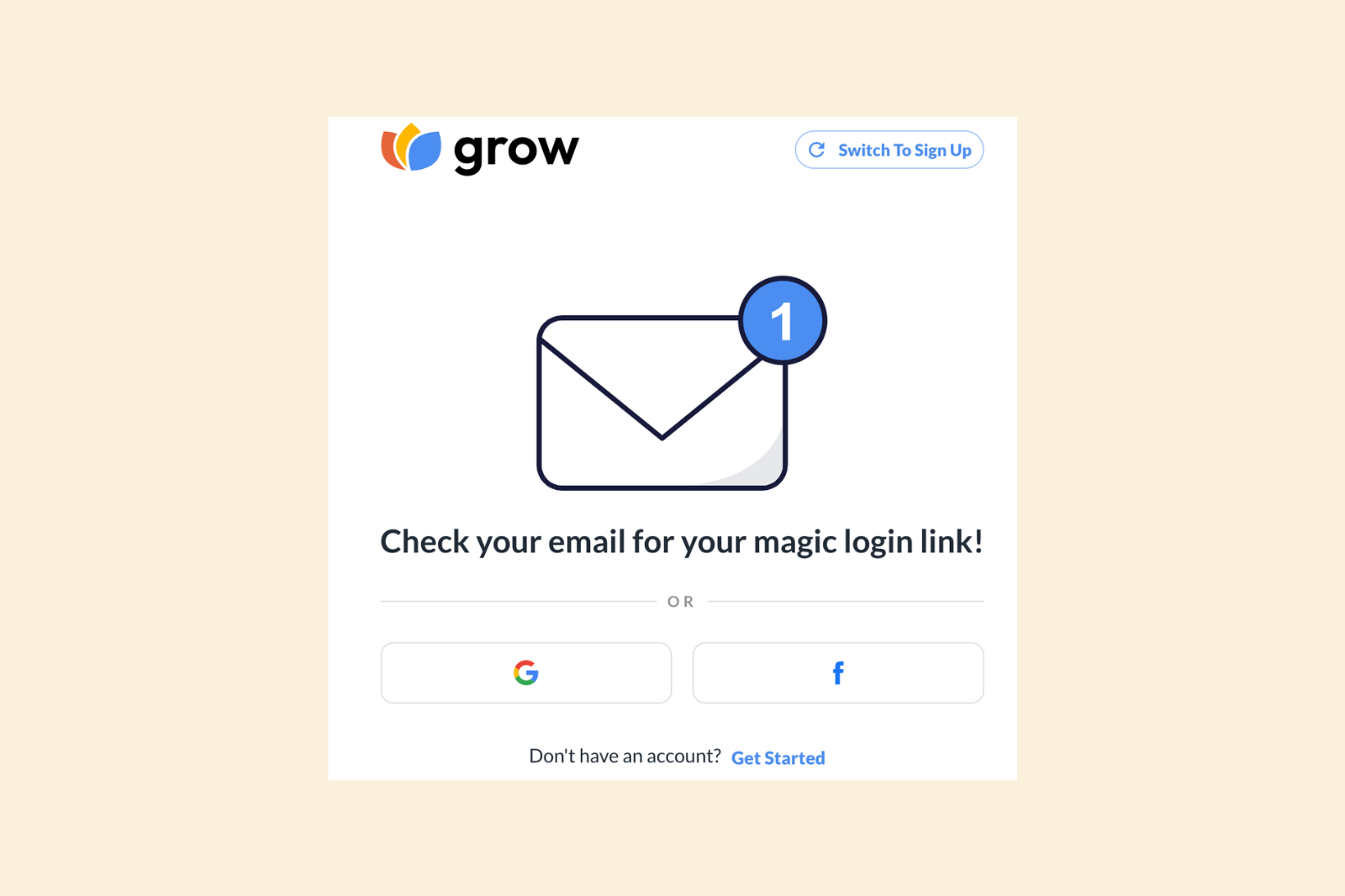 Once you find your email, click the link to log back into Grow. After you've logged back into Grow using the Magic Link, you can change your password.
Option 2: Click the Forgot Password? link.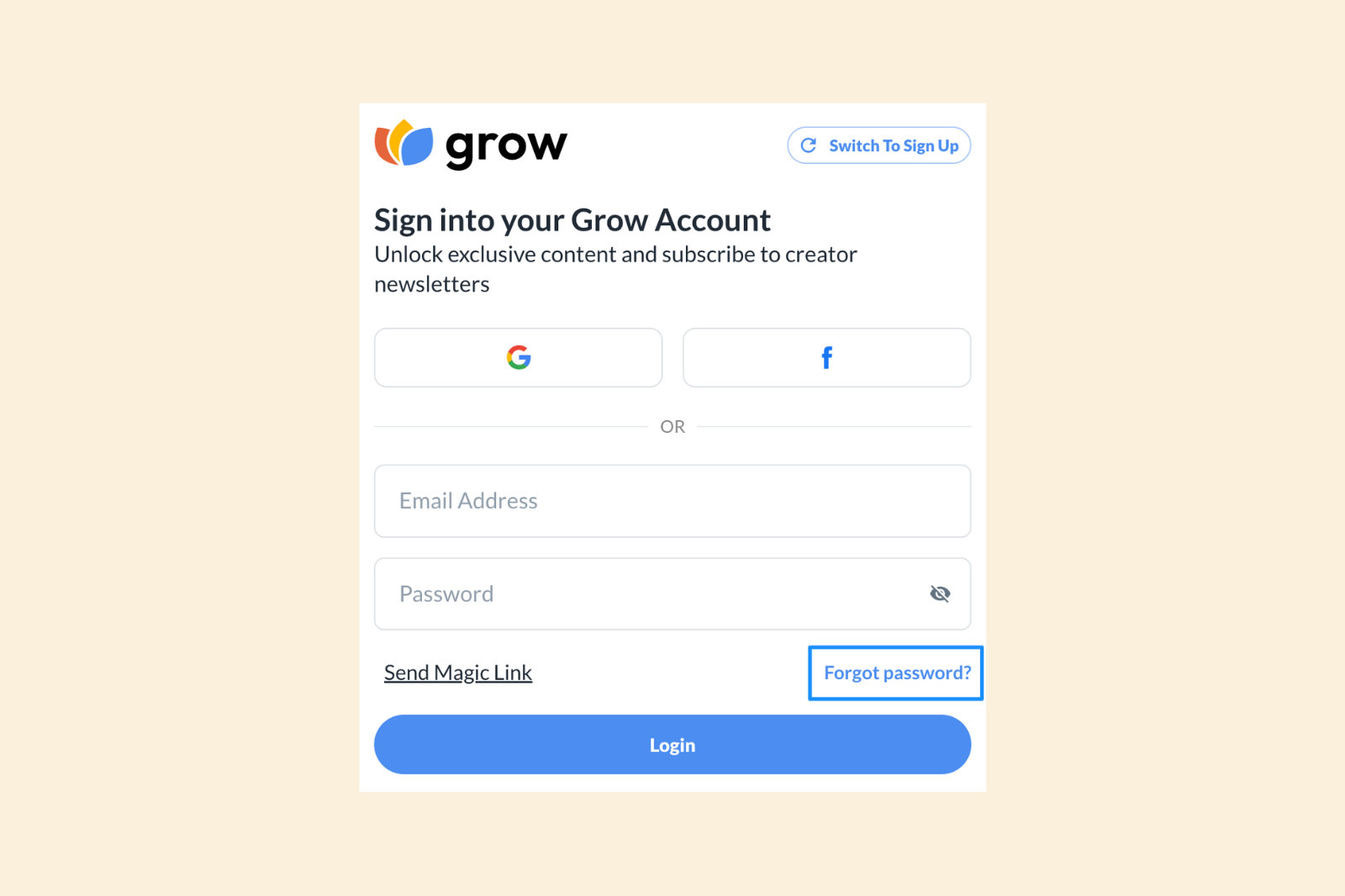 Enter your email and click Send Email: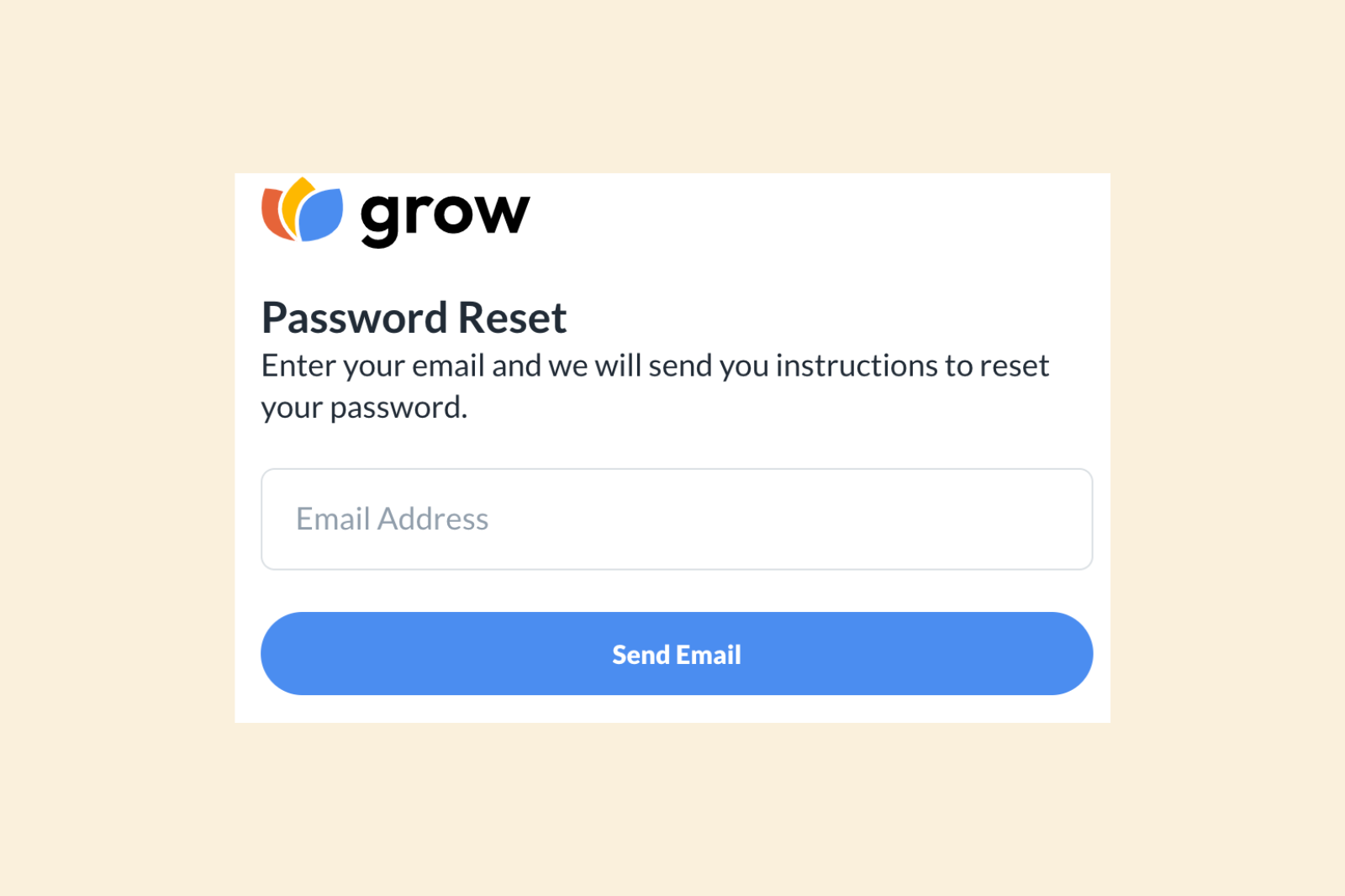 Look for a reset password message in your email, then click the link in the email to be redirected to set up a new password. Once you've entered your new password, click the Submit button.