Grow's Site Search Integration is a setting that allows Grow Search to seamlessly integrate with your site's native search box. We recommend using BOTH Search and Site Search Integration for the best results and user experience.
Grow's Search Experience is new and improved and loaded with more visual features that you can tailor and adjust in several ways.
This updated experience rolled out for all users in December 2022.
You can learn more about the basics of Grow Search here.
To Enable Site Search Integration
In your Grow dashboard head to Site Settings > Search > Site Search Integration and toggle it on.
Be sure to save the setting!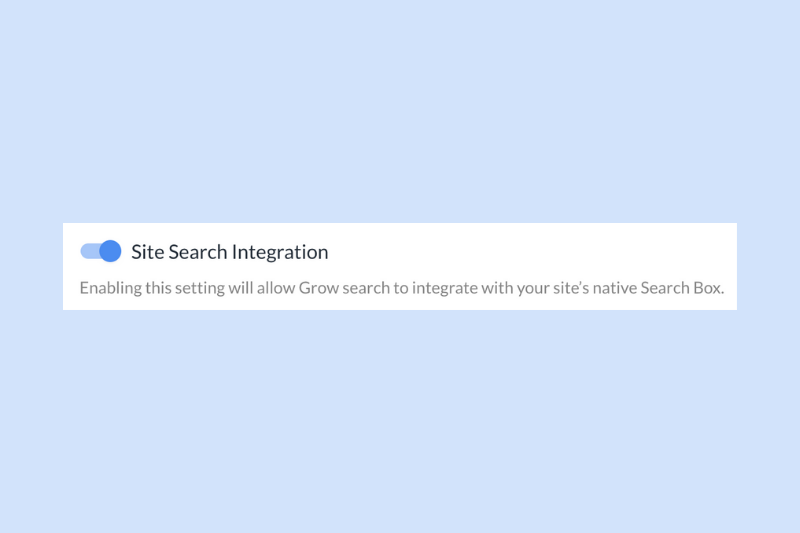 We recommend that you head to your site and use the newly enabled Search + Site Search Integration features to be sure everything is displaying properly.
PRO TIP: If you're having trouble seeing the Site Search Integration when you test, you may need to identify a Search Selector.
Tailor Your Results
To adjust Featured Categories and other Search display settings, use this tutorial.
To exclude content from Search Results, use this resource on How to Exclude Recommended Content.