The What's Next on Mobile Recommended Content widget will display on the bottom right corner of any mobile screen, underneath the main Grow widget. It shows readers recommended content, encouraging them to click to the next article.
How to Enable
Step 1: Head over to Grow Publisher Platform > Grow Settings > Recommended Content
Step 2: Toggle on the What's Next on Mobile setting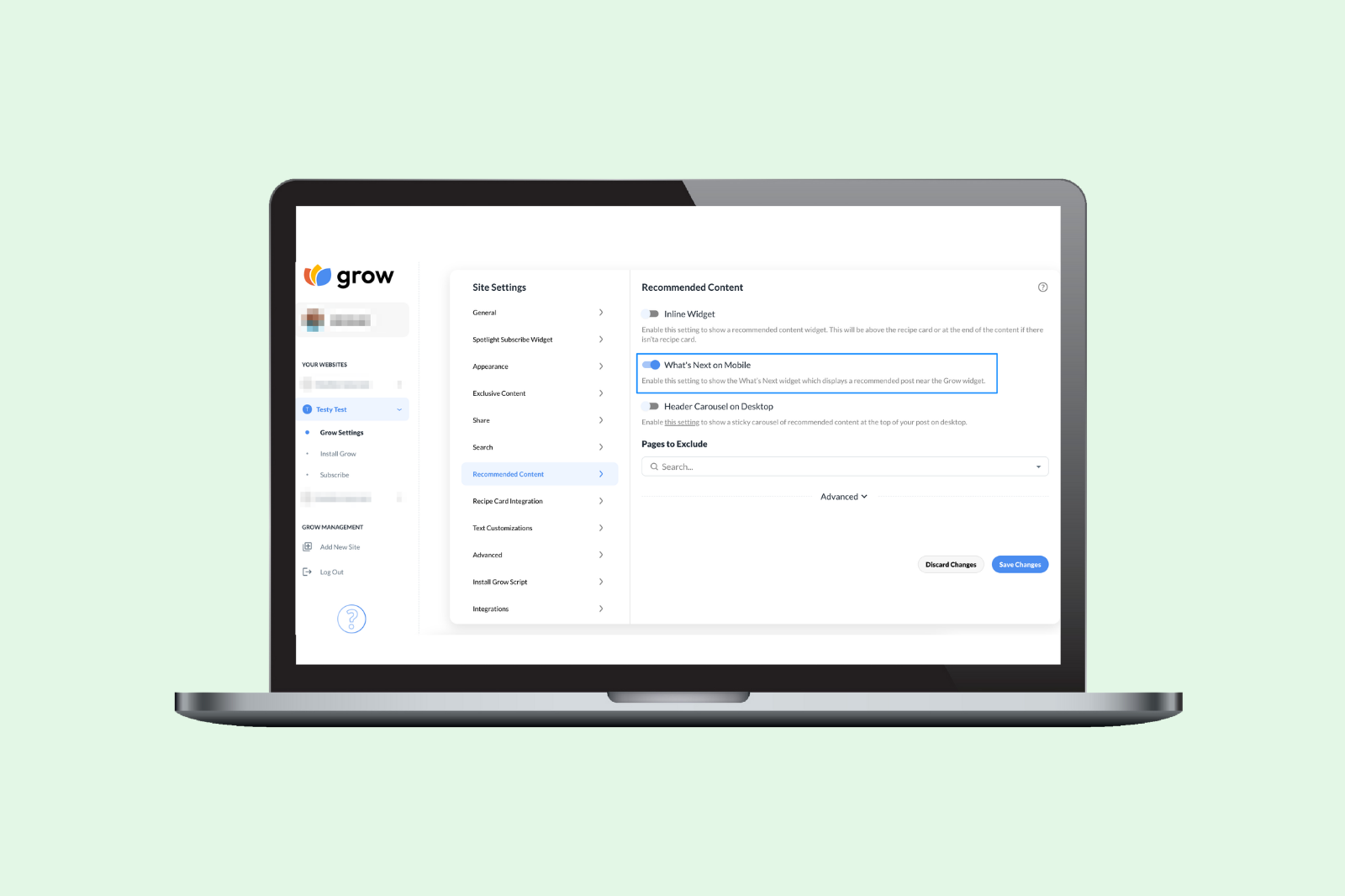 What Does What's Next Recommended Content Look Like?
This placement is only available to display on mobile devices.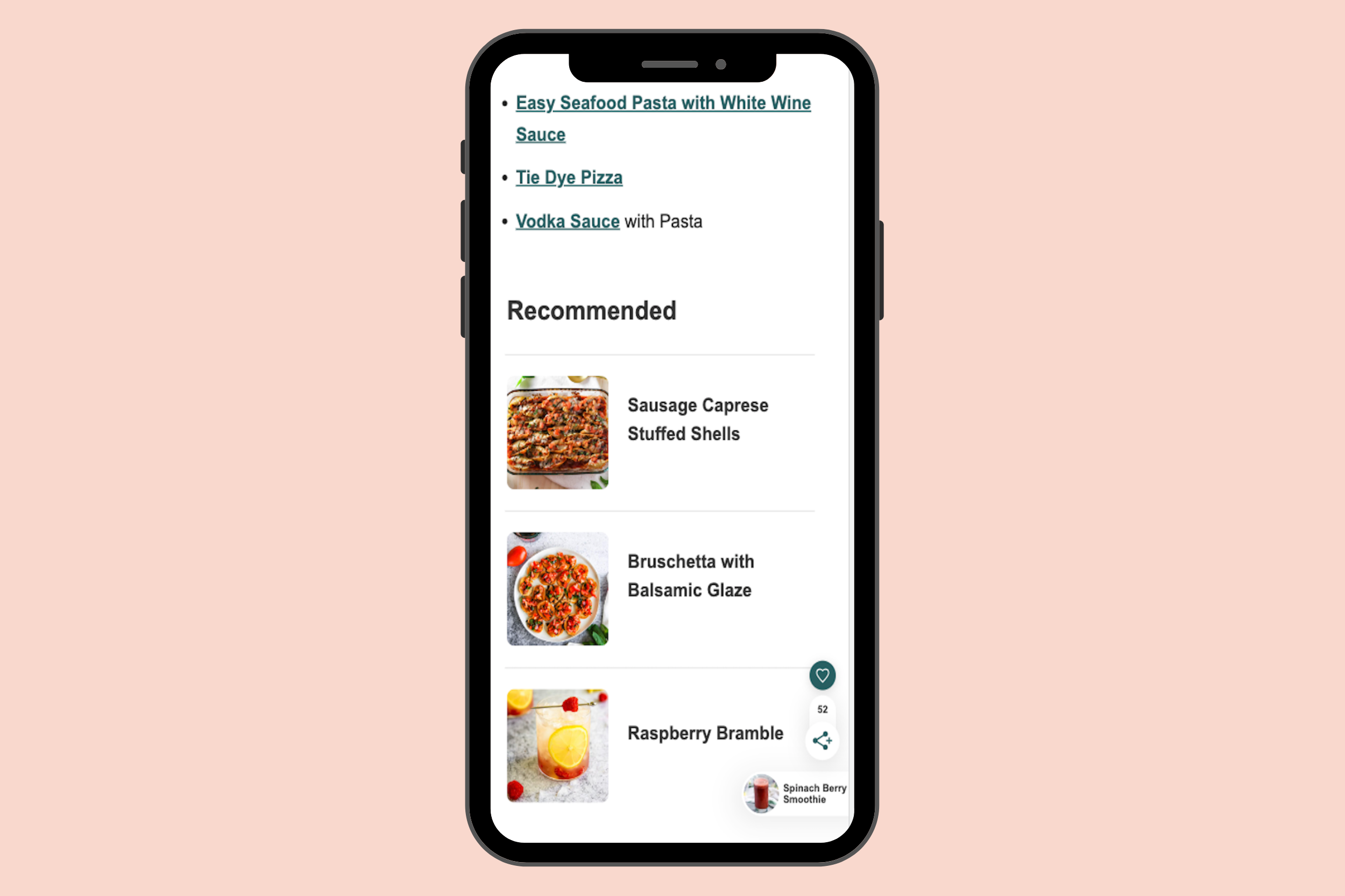 How to Disable Inline Recommended Content
Check out this help article that walks you through how to disable Recommended Content on a page-by-page basis.