The Sidebar Recommended Content displays in your sidebar and shows recommended posts from your site: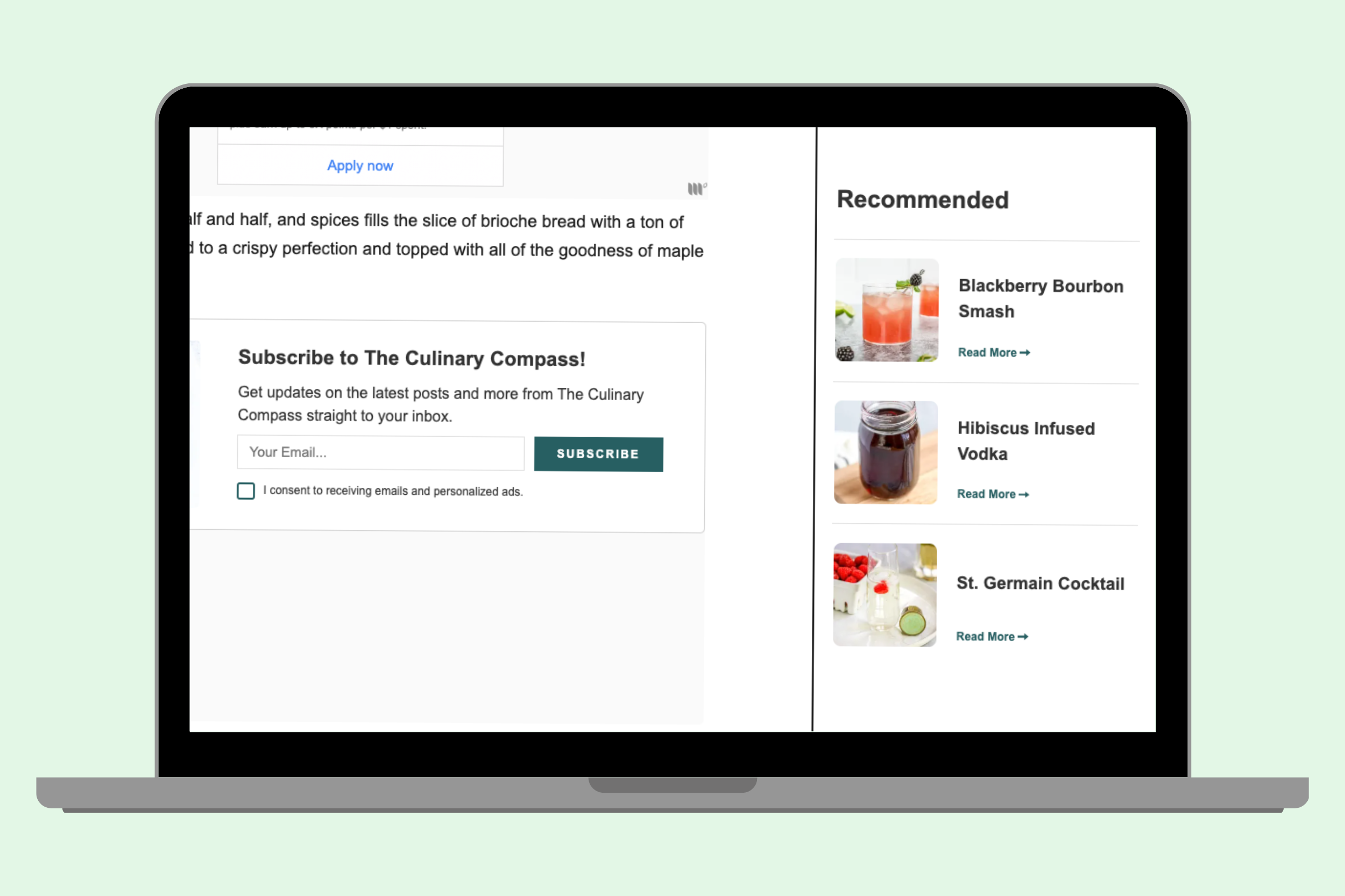 Note: this feature is desktop-only
How to Enable
Head over to Grow Publisher Platform > Grow Settings > Recommended Content, then toggle on the Sidebar Widget:
If you're a Mediavine Publisher, that's it, you're all set!
If you're not a Mediavine Publisher, you may need to enter a Sidebar Selector (in the gray module below the setting) to help Grow detect where to place the widget.
If you'd like more information about how to find your selector, check out our help article here!