MailerLite is an Email Service Provider and marketing platform that allows you to create and send emails to your subscribers.
The integration between Grow and MailerLite will allow you to connect Grow Subscribe forms, Exclusive Content, and Subscribe Action Pack to your MailerLite account.
How to Implement the Integration
When setting up your Grow Subscribe form(s), you'll see a notice about connecting with one of our integrations. If you connect to one of our integrations available, you'll be able to add actions to your form(s).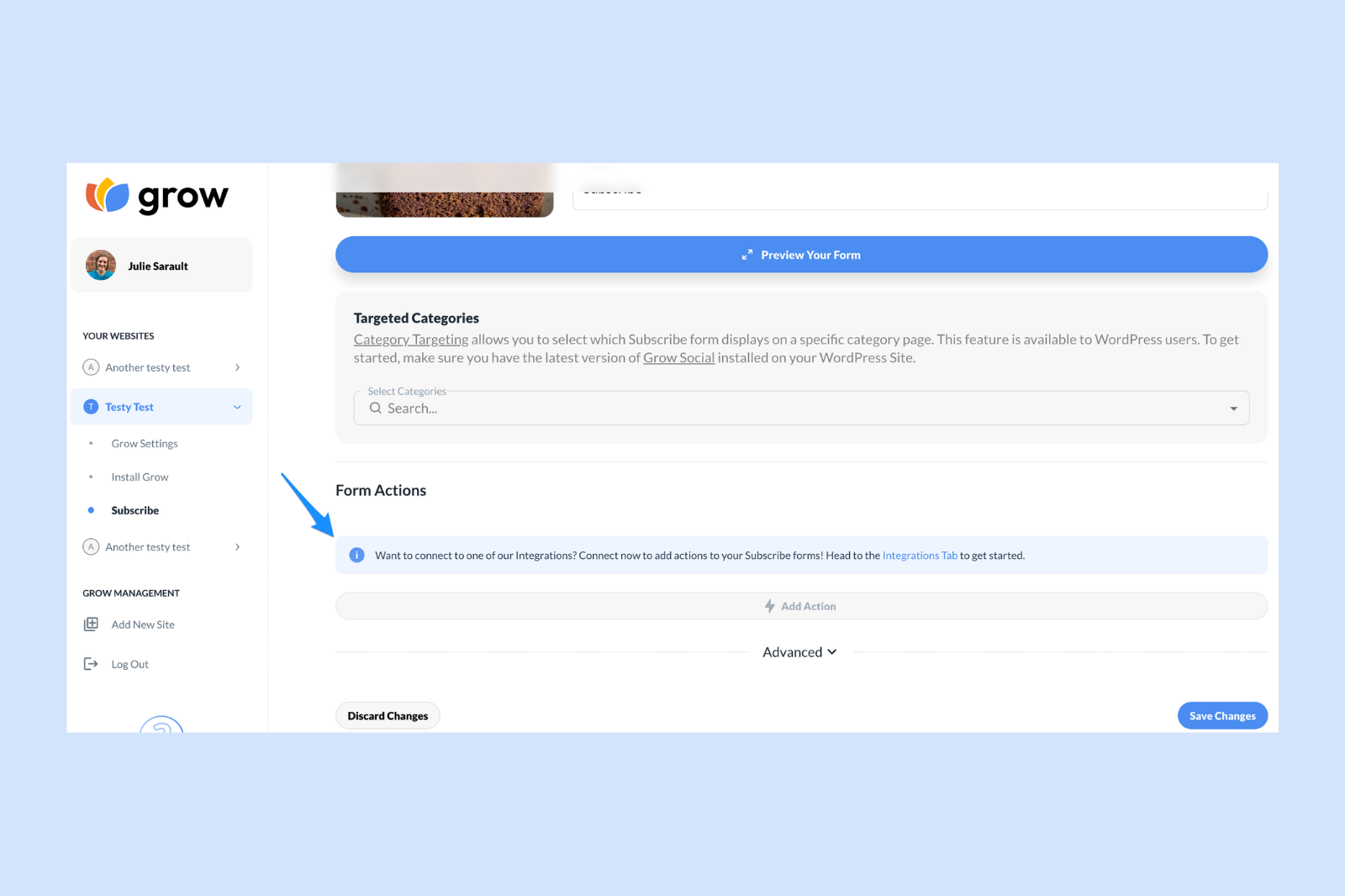 Step 1: Go to the Integrations Tab in the Grow Publisher Portal and add your MailerLite API Key. This is an important step as it will allow you to add subscribers to MailerLite actions. Need help finding your key check out this help article.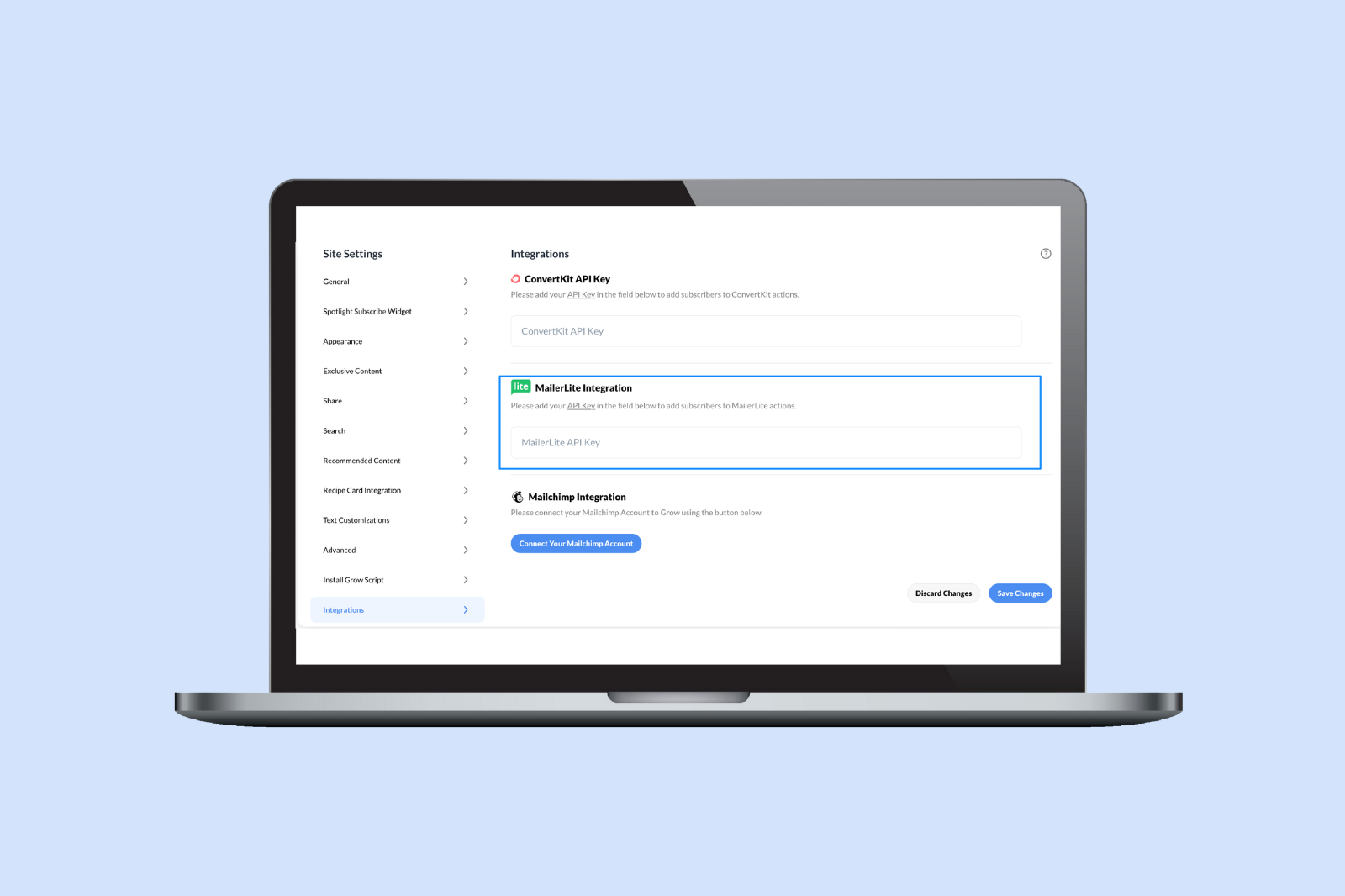 Once you have added your API Key, you'll see a green check-mark if your API key is good to go. You'll also see a message to let you know that while you've set up the integration, you still need to add actions to your form(s).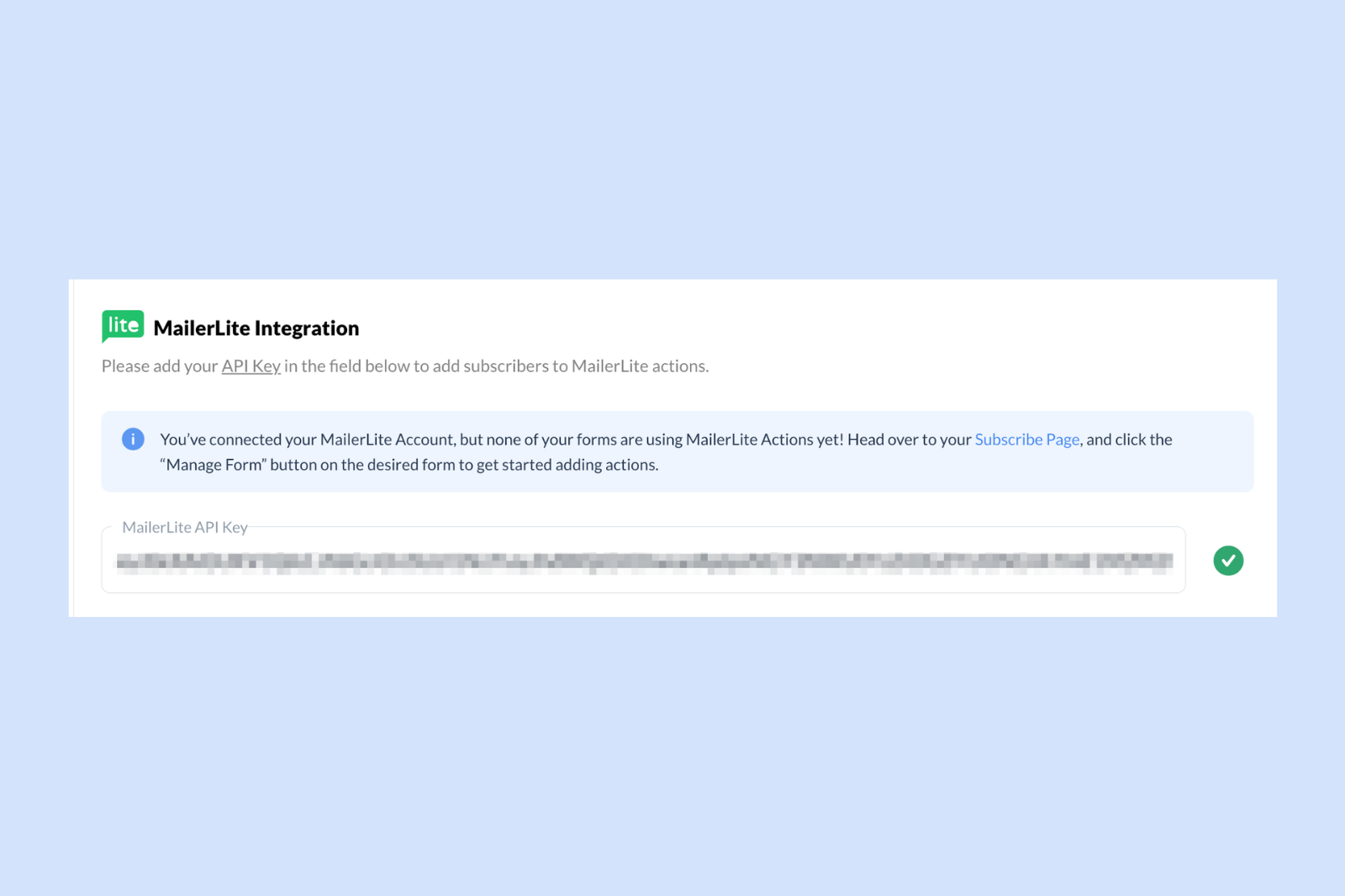 Step 2: Go back to the Grow Forms List. For each specific form, you'll be able to add an action. Click Add Action > Create New MailerLite Subscriber: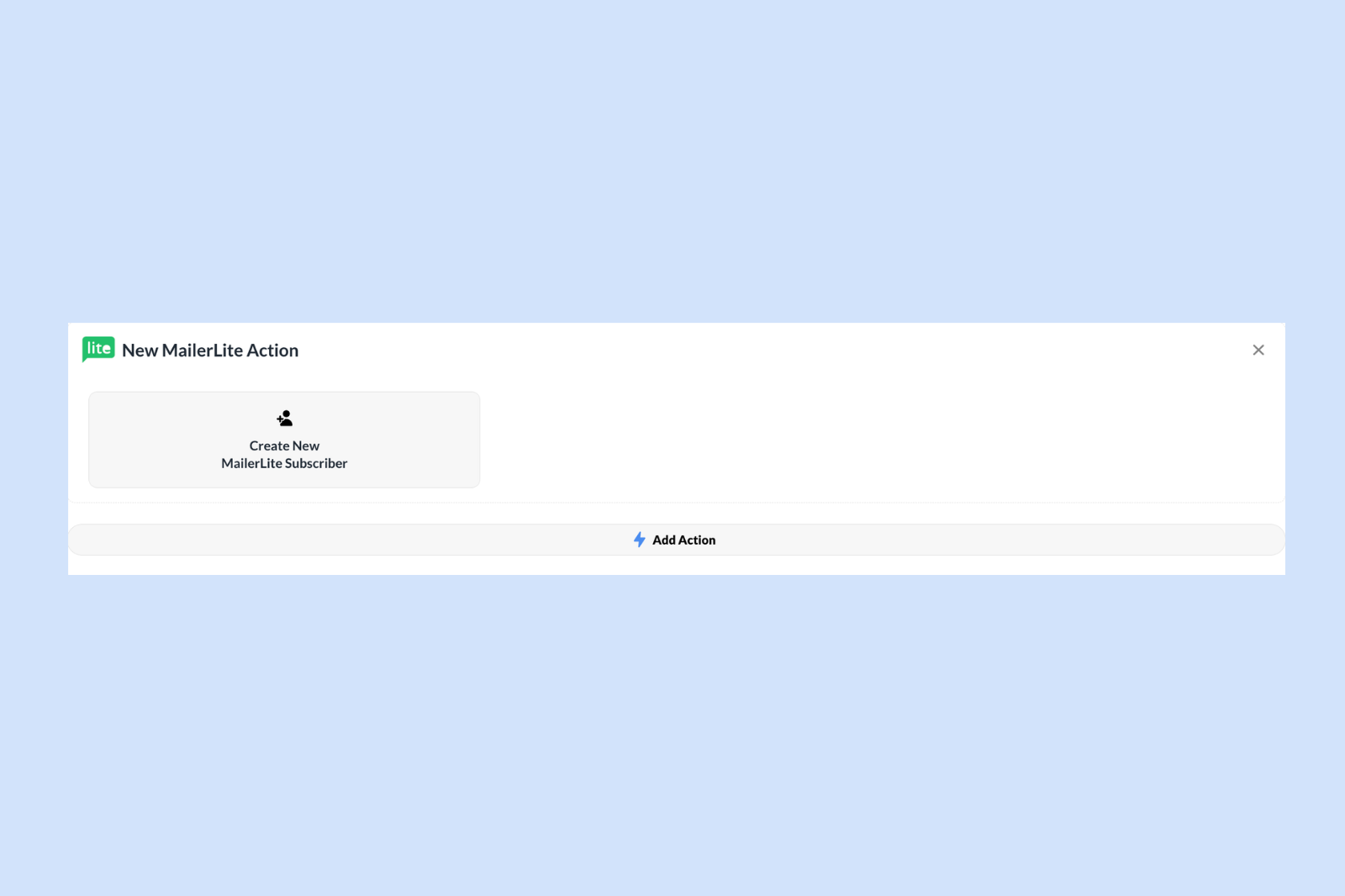 Then, you'll be able to choose to add additional optional fields, Select MailerLite Group and Resubscribe. When you're all done with this section, click the Complete Action button. Note: Double opt-in is set within your MailerLite Account. Grow will respect the Double opt-in for API and integrations setting.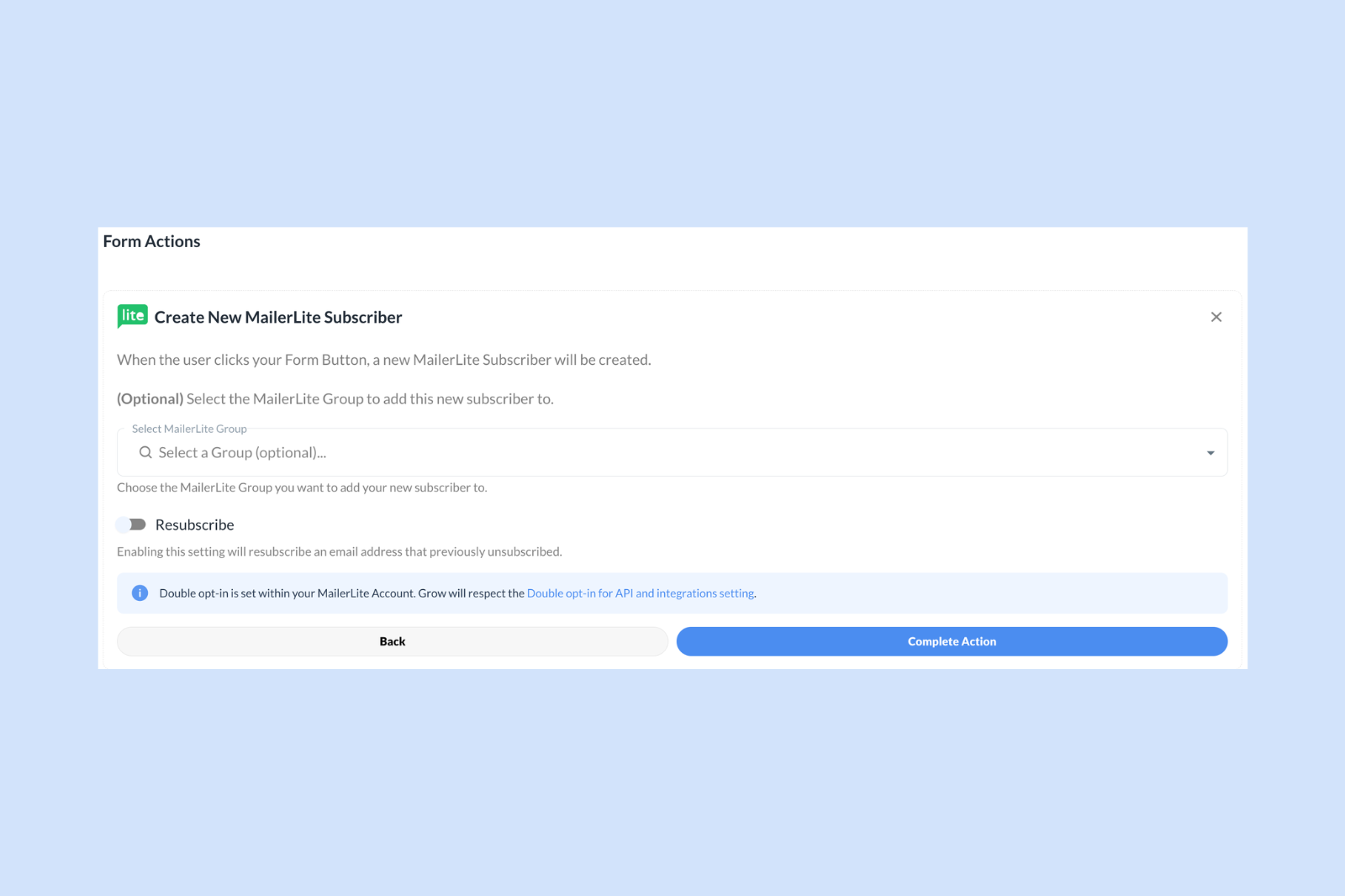 Step 3: You can select as few or as many Create New MailerLite Subscriber actions for that form as you like. NOTE: Keep in mind that the action(s) you set up are for individual forms. If you want action(s) on all your forms, you'll need to go into each specific form and set up those action(s).
Step 4: Don't forget to Save Changes once you've added the MailerLite actions.
Want more information about MailerLite? Check out their website to learn more, access their resources, and get started today!