Exclusive Content can be used to lock almost any content on your site, but what should you lock?
Exclusive Content should lock supplemental materials — freebies, lead magnets, cheat sheets, etc. — not necessarily the content in its entirety.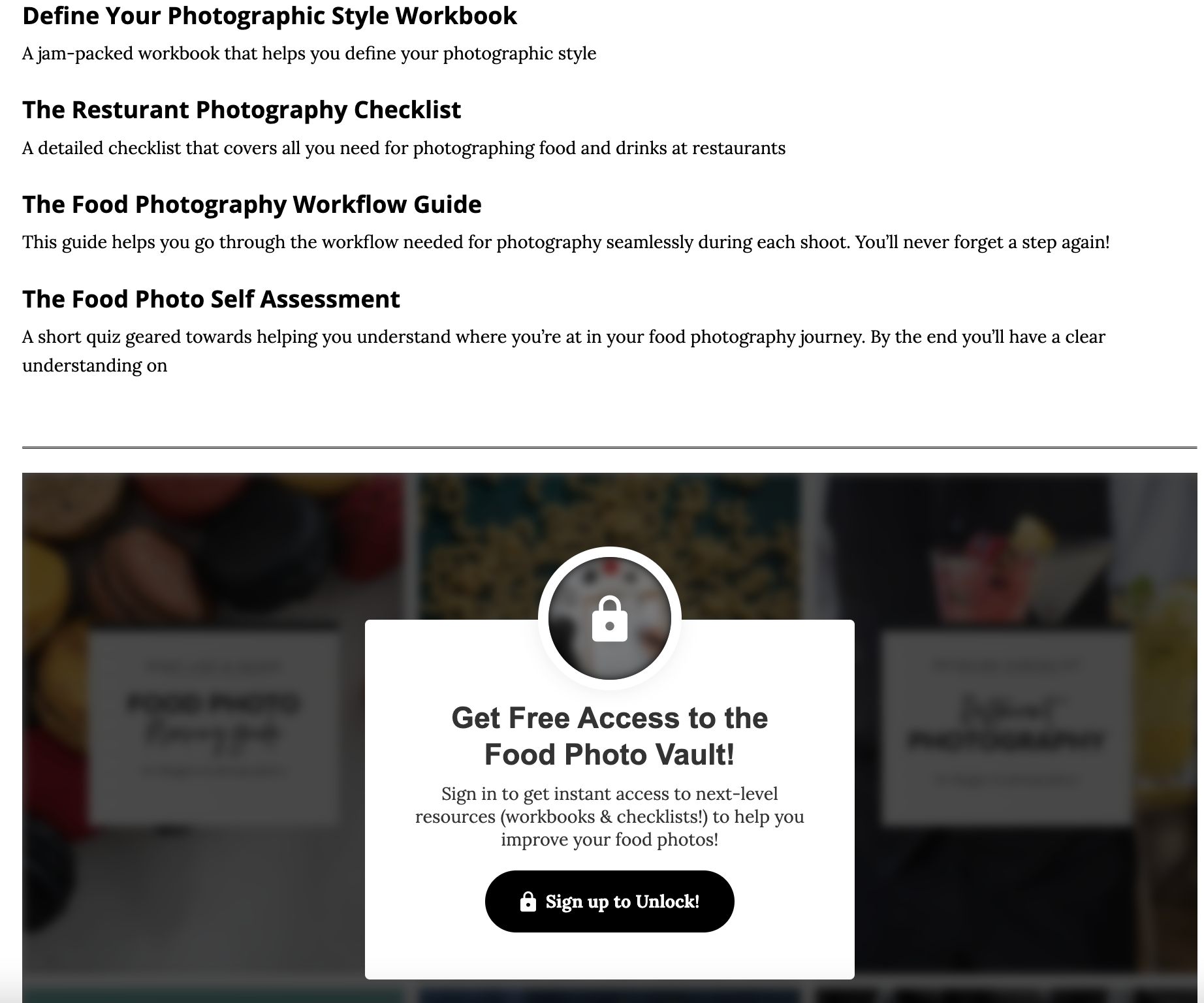 Our research shows that using Exclusive Content to lock supplemental materials leads to more subscribers while preserving user experience on your site.
Exclusive Content will perform best if it adds additional value to your content without preventing readers from connecting with the content itself.
What about recipe cards?
Most readers arriving on food blogs are heading directly to the recipe card and, if they find that card locked behind a subscriber-only wall, they're going to search for another recipe that's easier to access.
Supplemental content that pairs well with the recipe can help encourage your readers to subscribe, especially if you mention it's available in the notes section in your recipe card!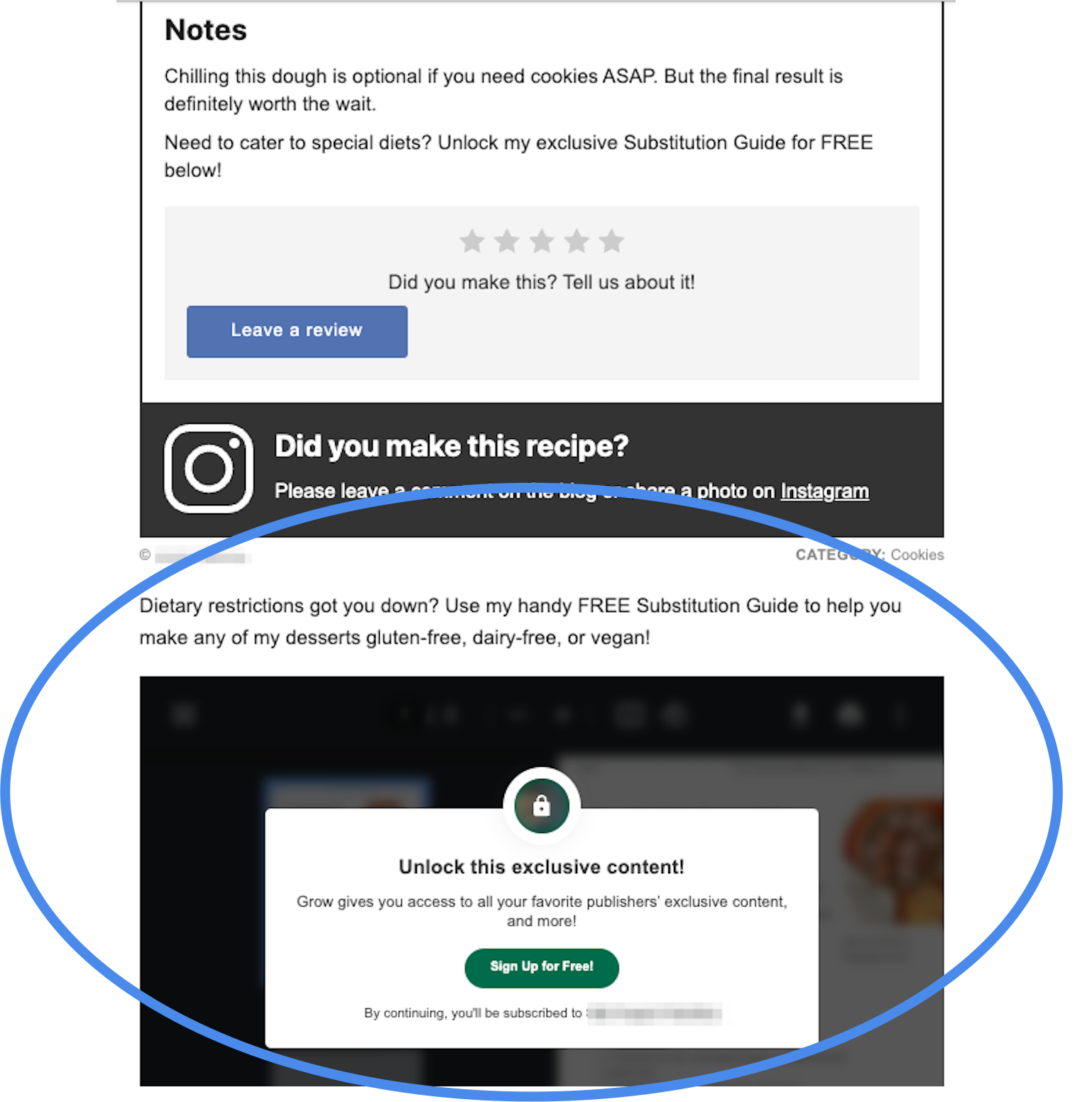 Think about your readers' behavior: do most tend to scroll through your entire post and follow along with instructions, or do they use your Jump to Recipe button to skip straight to the recipe card?
Placing your Exclusive Content widget where the majority of your readers will see it increases the likelihood they will subscribe!


What about paid products?
Exclusive Content can be a good solution to offer your readers a free version of a product you sell. Placing links to the purchase higher up in the content, allowing your readers to skip ads and the bulk of the post, can potentially convert well, but not every reader is ready to purchase that early in the post.
Offering a free, but locked version of that product at the bottom of the post can help convert readers to subscribers and will keep them coming back.
Let's recap!
Exclusive Content...
Works best when it locks supplemental materials that add bonus value to your post content.
Should be placed where the most readers are likely to see it to encourage subscription.
Now that you know what kind of content performs best as Exclusive Content, it's time to add it to your site. These articles can help you set up and implement Exclusive Content: