If you're coming across the banner within the Grow Reader Account, suggesting that your bookmarks are available, then you've previously signed up to receive emails from your favorite blogger or signed up with a program that allowed you to save or bookmark your favorites.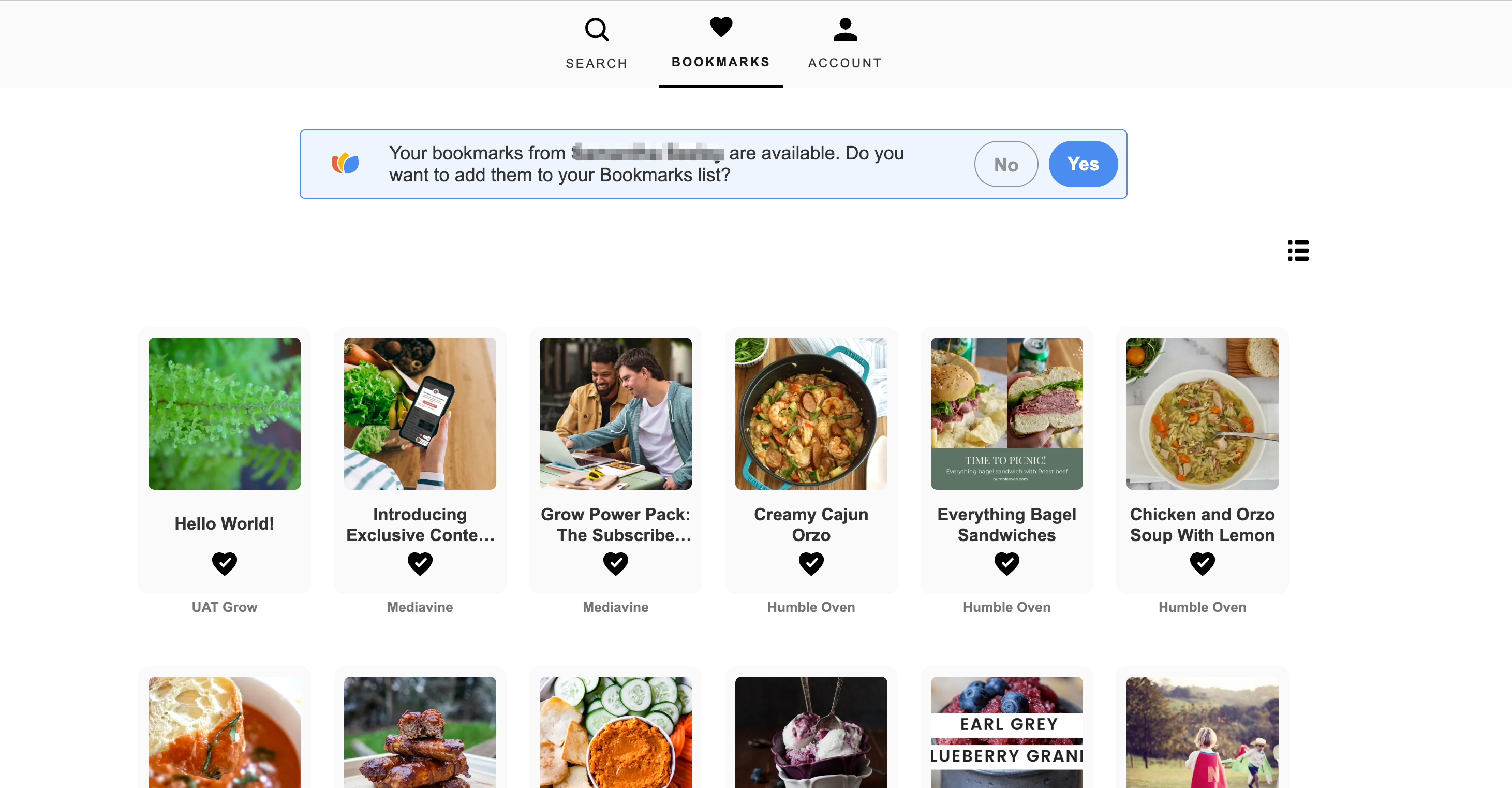 That blogger has now switched providers(to Grow!) and wants to encourage you to do the same to continue saving their content!
Simply hit "yes" if you'd like to access bookmarks that you previously saved.
The best part, if you come across another site running Grow and you save content there, you'll be able to see all of your favorites and bookmarks in one place!
Jump on over to sign up for a Grow Reader account here.