Looking for a Pop Up form to increase sign ups and conversions? Look no further! Grow offers a Google-Friendly Pop Up Form option in your Subscribe settings.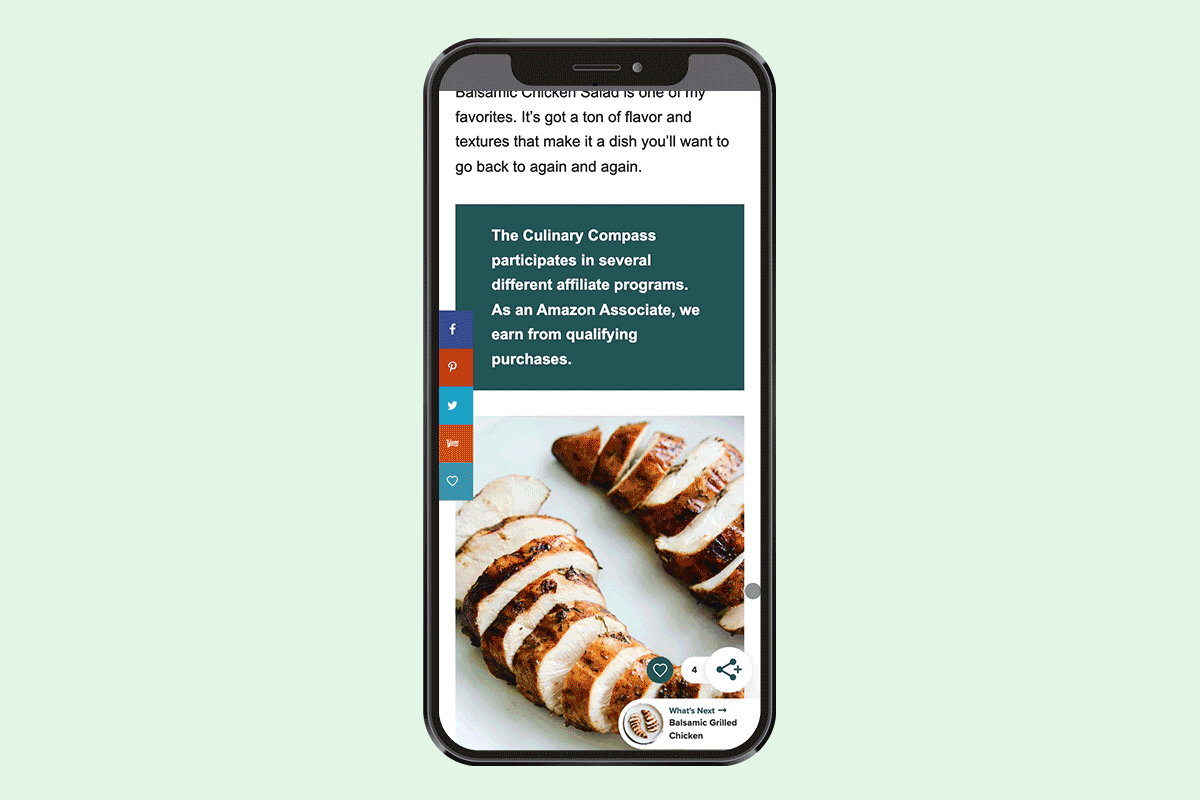 Pop Up Subscribe
Pop Up Subscribe lets you build your mailing list while also encouraging readers to sign up for Grow. It is a traditional call to action, that was created in a Google-friendly way, to encourage your readers to subscribe to your email list.
What Makes It "Google-Friendly"
Grow (and all of our products) are always built with Google compliance in mind. Organic traffic is one of the most important sources of growth for your business, and our goal is always for you to continue to grow in sustainable ways.
In order for Grow Pop Up forms to be Google-friendly, we added an important feature:
We reverse-target your Google traffic on mobile devices! This means that if a reader enters your site from a Google search while using a mobile device, they will not be served a Pop Up form. Instead they will be served the Spotlight Subscribe experience.
Functionality & Reader Experience
Pop Up Subscribe will display for readers that are NOT visiting from Google once that reader scrolls 25% down the page.
We are always testing to ensure the placement option is providing the best conversion rate!
If a reader has already subscribed, they will not see Pop Up Subscribe on the page.
To Test Functionality: You can Log Out of Grow and view a post in an incognito browser window.
If a Grow user visits your site and is logged in to their Grow account (HURRAH! Authenticated traffic!), they can provide you with their email address via Pop Up Subscribe with just one click.
If a reader is not logged in to Grow, or does not yet have a Grow account, they will be presented with a window that asks them to log in or create a Grow account.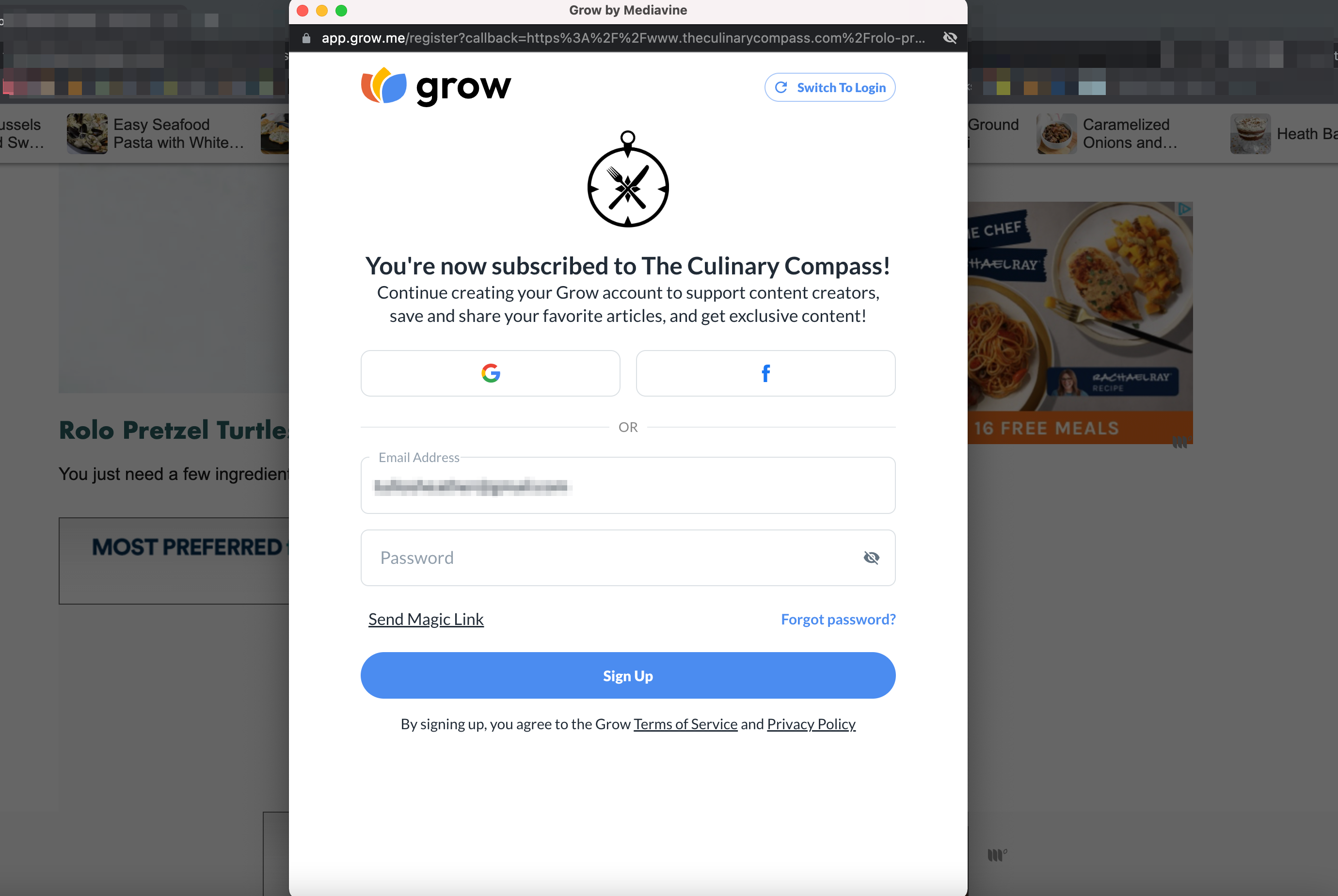 Learn how to create this co-branded experience HERE.
Customization
There are all sorts of ways to make Pop Up Subscribe work for you. You can update the image, copy, and even use different forms across specific categories using Category Targeting settings (WordPress only).
Set It Up and Add Subscribers to Your List
Email addresses are available for download in CSV format in your Grow Publisher Portal. Learn more about manually downloading your subscribers.
If you'd rather automatically add subscribers to your Email Service Provider, check out our available 3rd party integrations!