Adding a new Subscribe Form is quick and easy; simply follow these steps.
Step 1: Navigate to Subscribe > Your Grow Forms in Grow Publisher Portal and click the Add New Form button
Step 2: Fill out the How Do You Want Your New Form To Look? section. Once you've completed this section, click Next.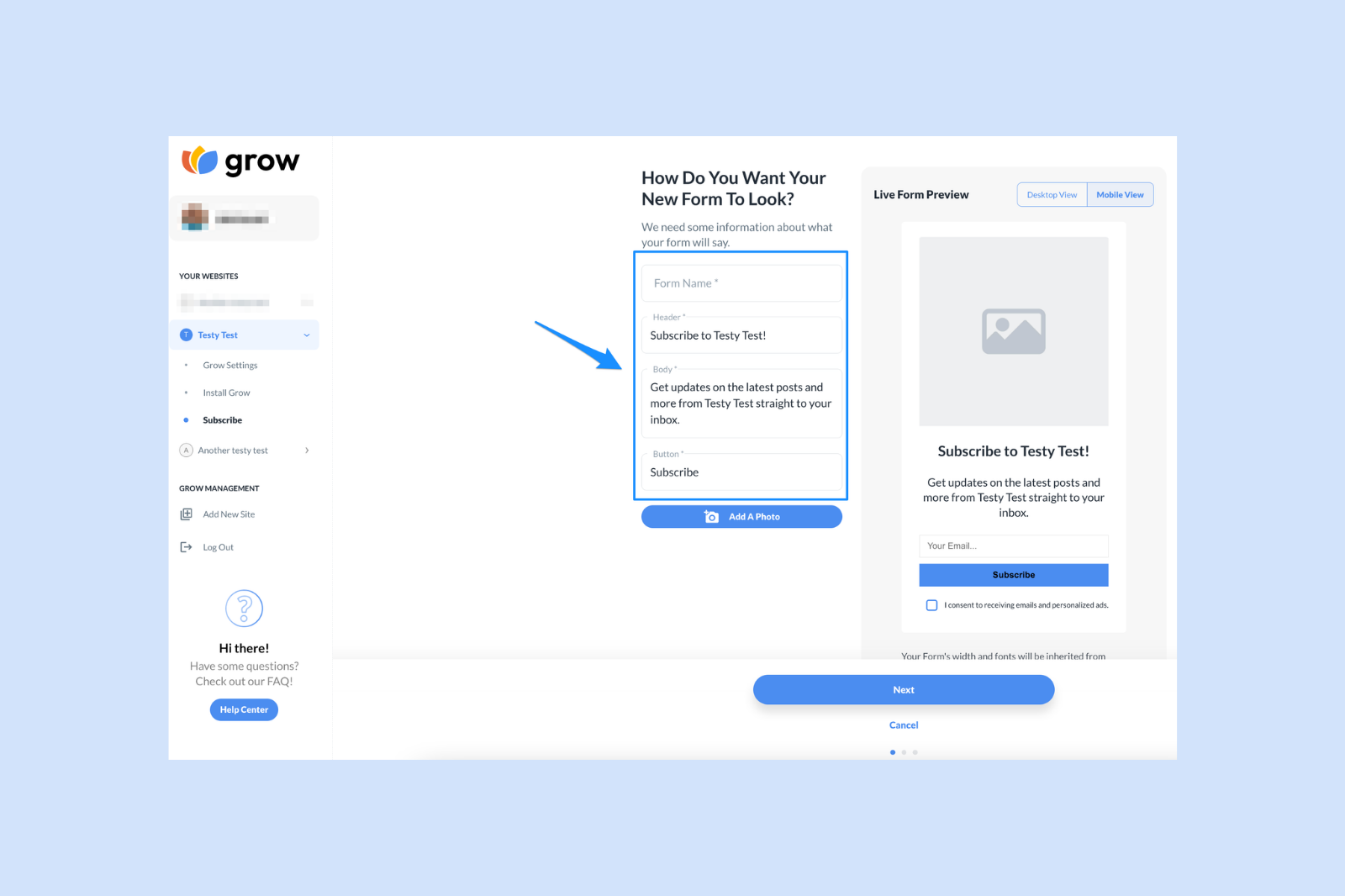 Step 3: In this next section, you'll identify which type of Subscribe Form you'd like your new form to be.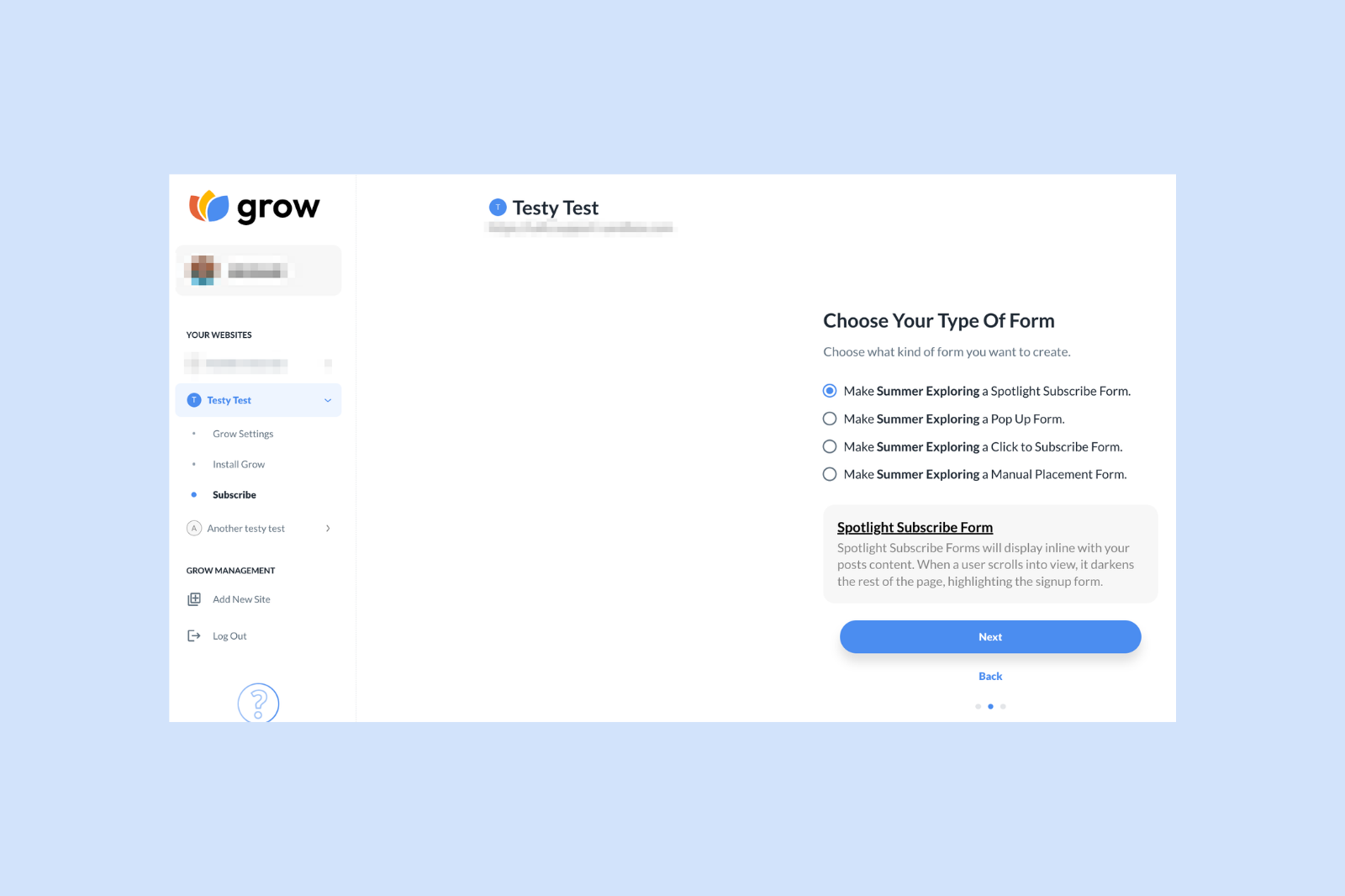 Step 4: That's it - your form is complete and ready for additional actions, like Category Targeting or ESP integrations, (if needed).