Grow offers several options to download your Exclusive Content Subscribers and get them into your ESP!
Manually Download
Head to Grow Publisher Portal > Subscribe > Global Settings Section > Download CSV.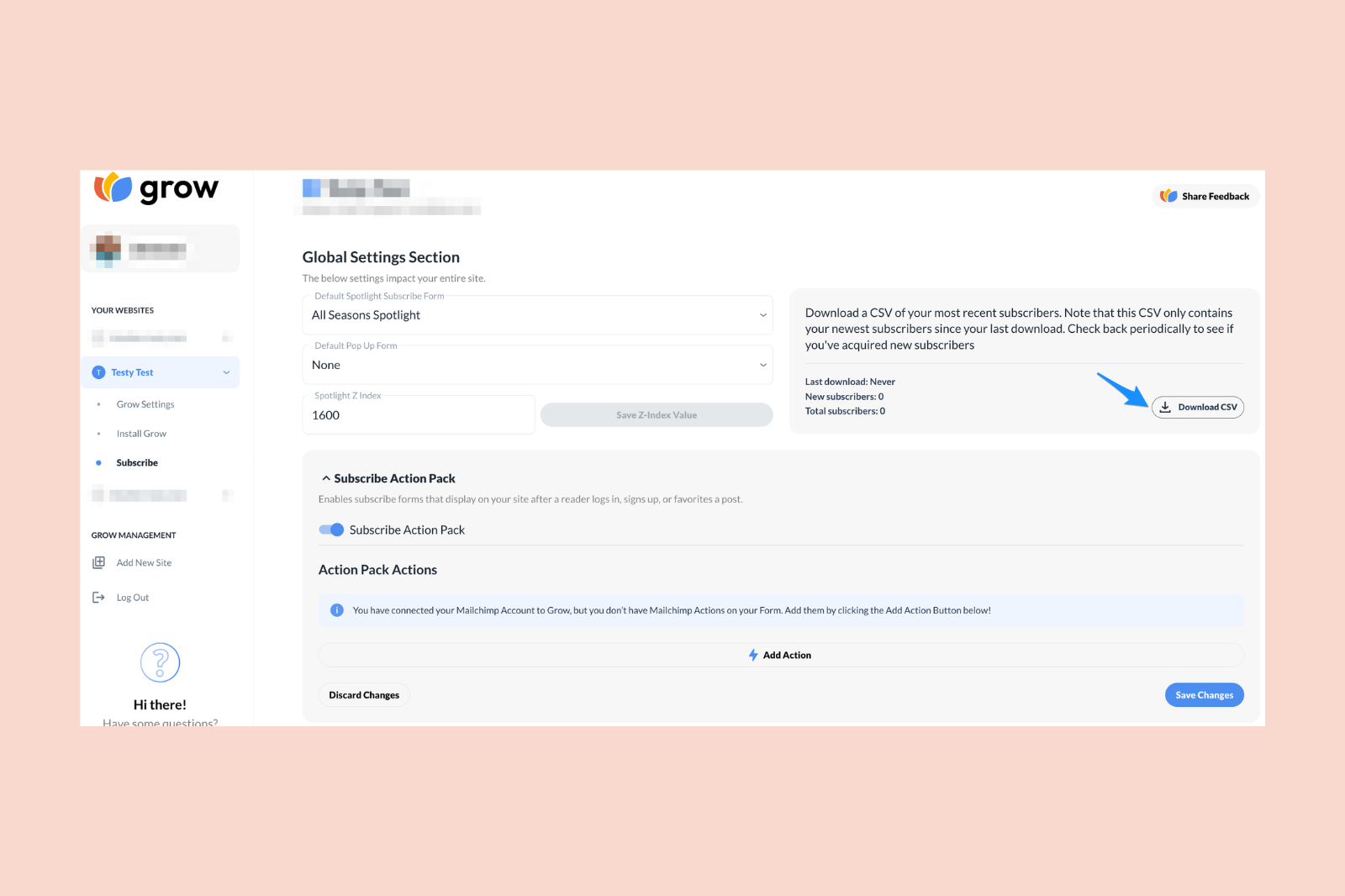 Once you have the CSV downloaded, you'll be able to see what source the subscriber is coming from: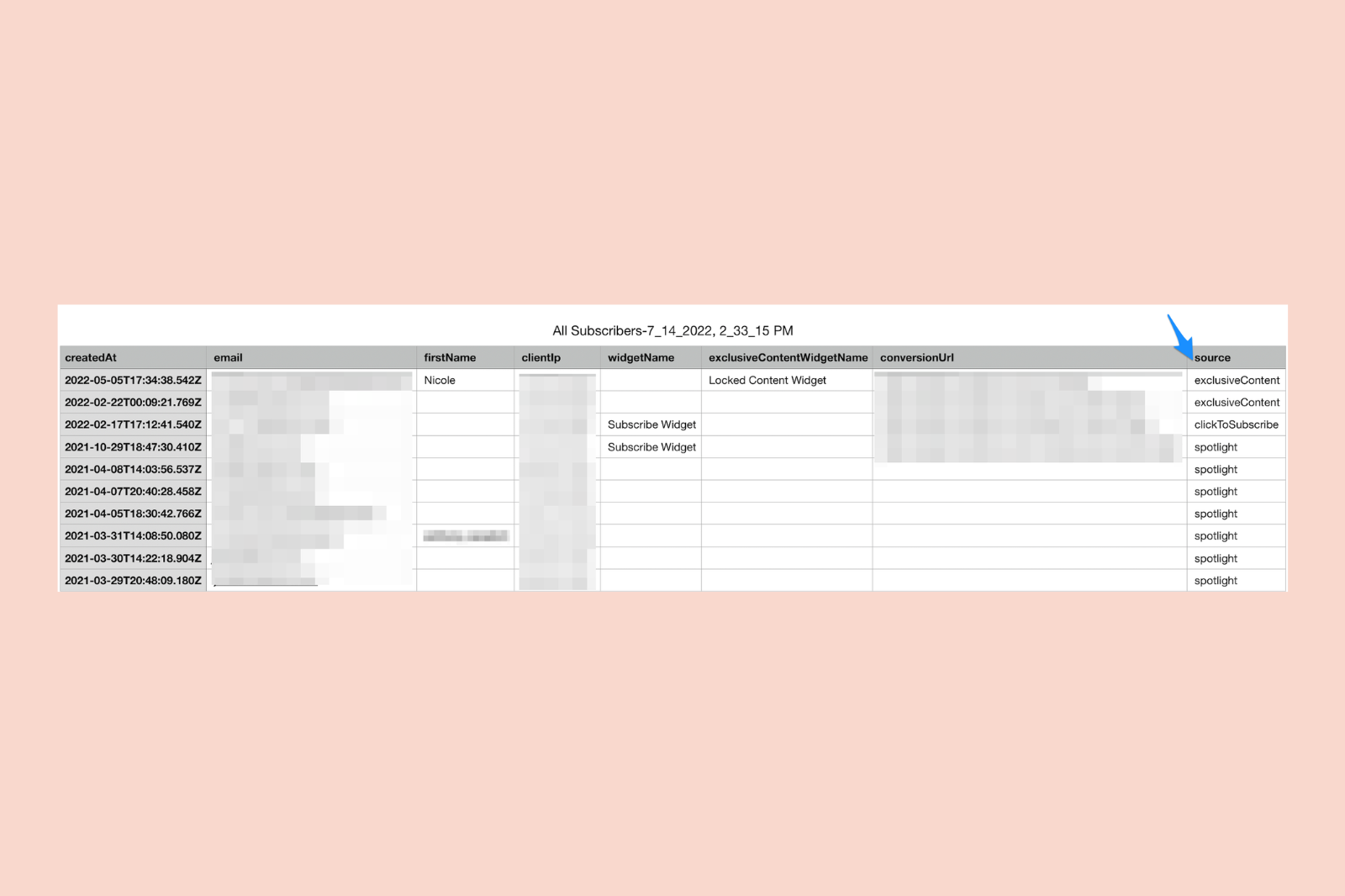 Zapier
Connect your Exclusive Content subscribers via Zapier to the ESP of your choice. Instructions on how to set this up can be found here.
Integrations with ESPs
Check out our article on Grow's available 3rd party ESP integrations!