Wonder what it looks like to your reader when they use a Subscribe form? Here's a breakdown of what a reader sees when subscribing to your newsletter via Grow!
Users Logged In with Grow
If a reader is logged into their Grow account, when they encounter a Grow Subscribe form, they'll always see a Subscribe button and optionally, a first name field, if enabled.
To subscribe, the reader will need to check the "I consent to…" disclaimer and click the Subscribe button: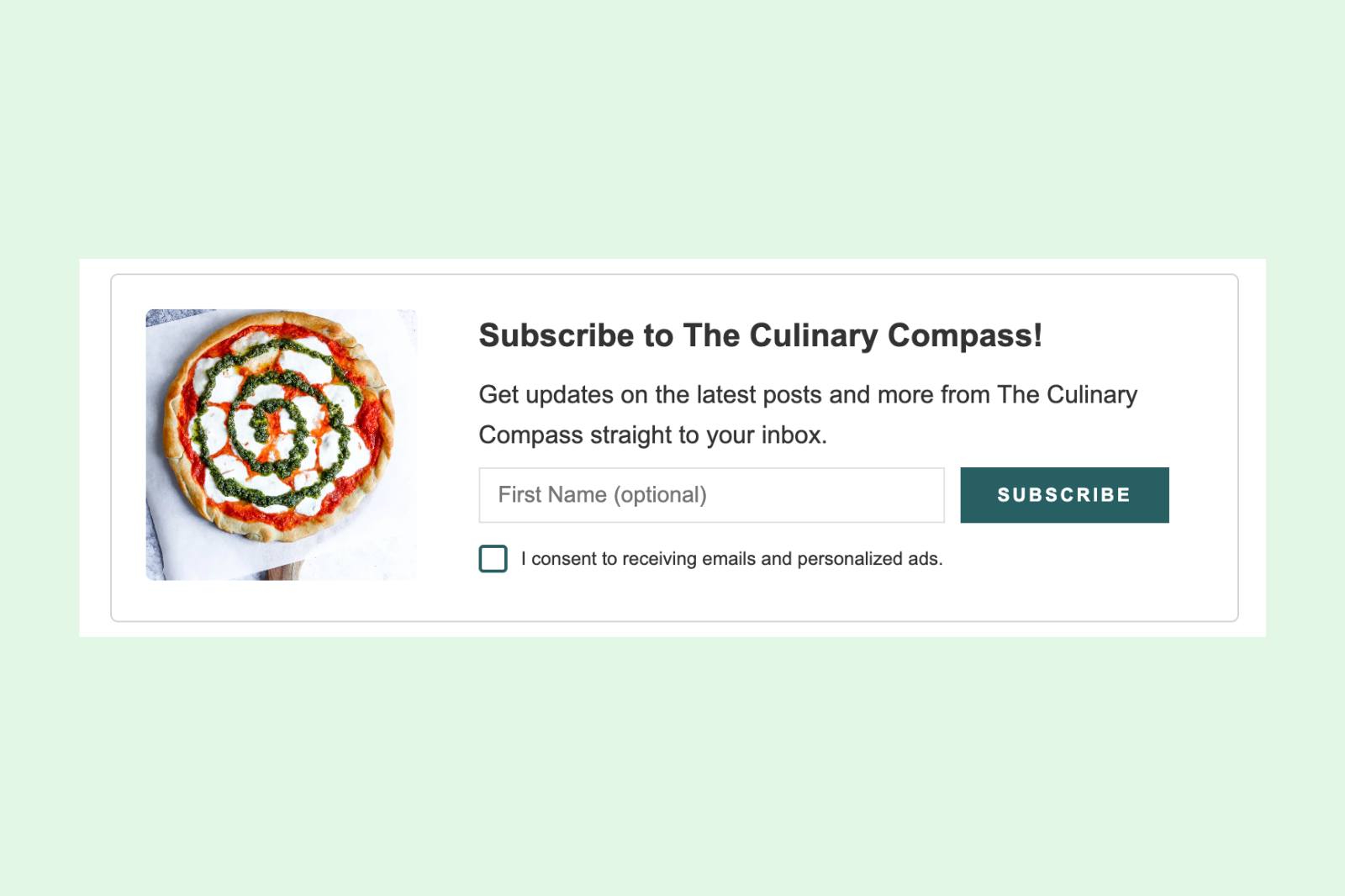 After the reader has clicked Subscribe and the consent box, they'll then get a confirmation message: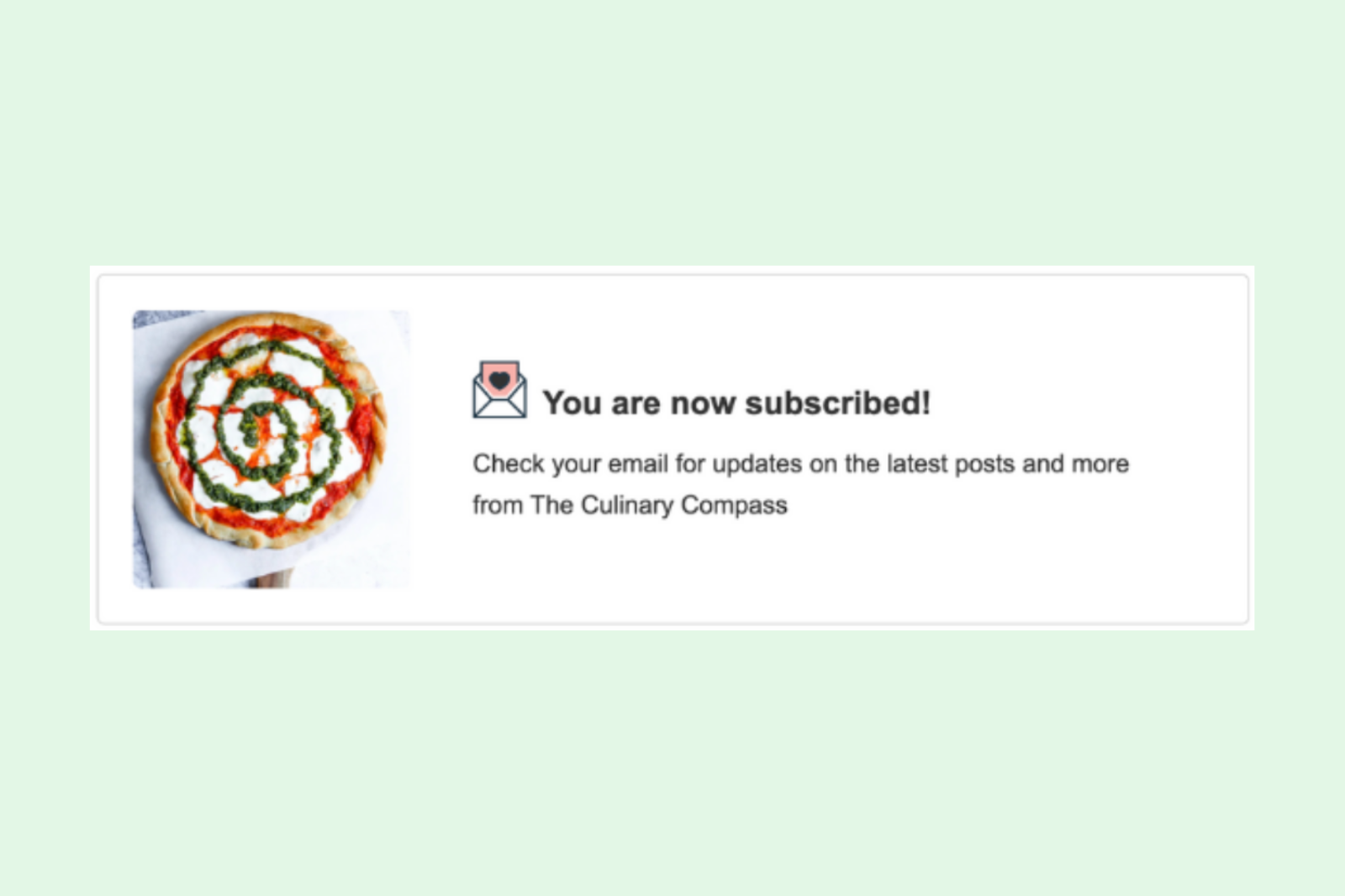 Users Not Logged In with Grow
If a reader is not logged into Grow, they'll need to provide an email address and check the "I consent to…" disclaimer in order to Subscribe. Check out what this disclaimer looks like for EU versus US readers: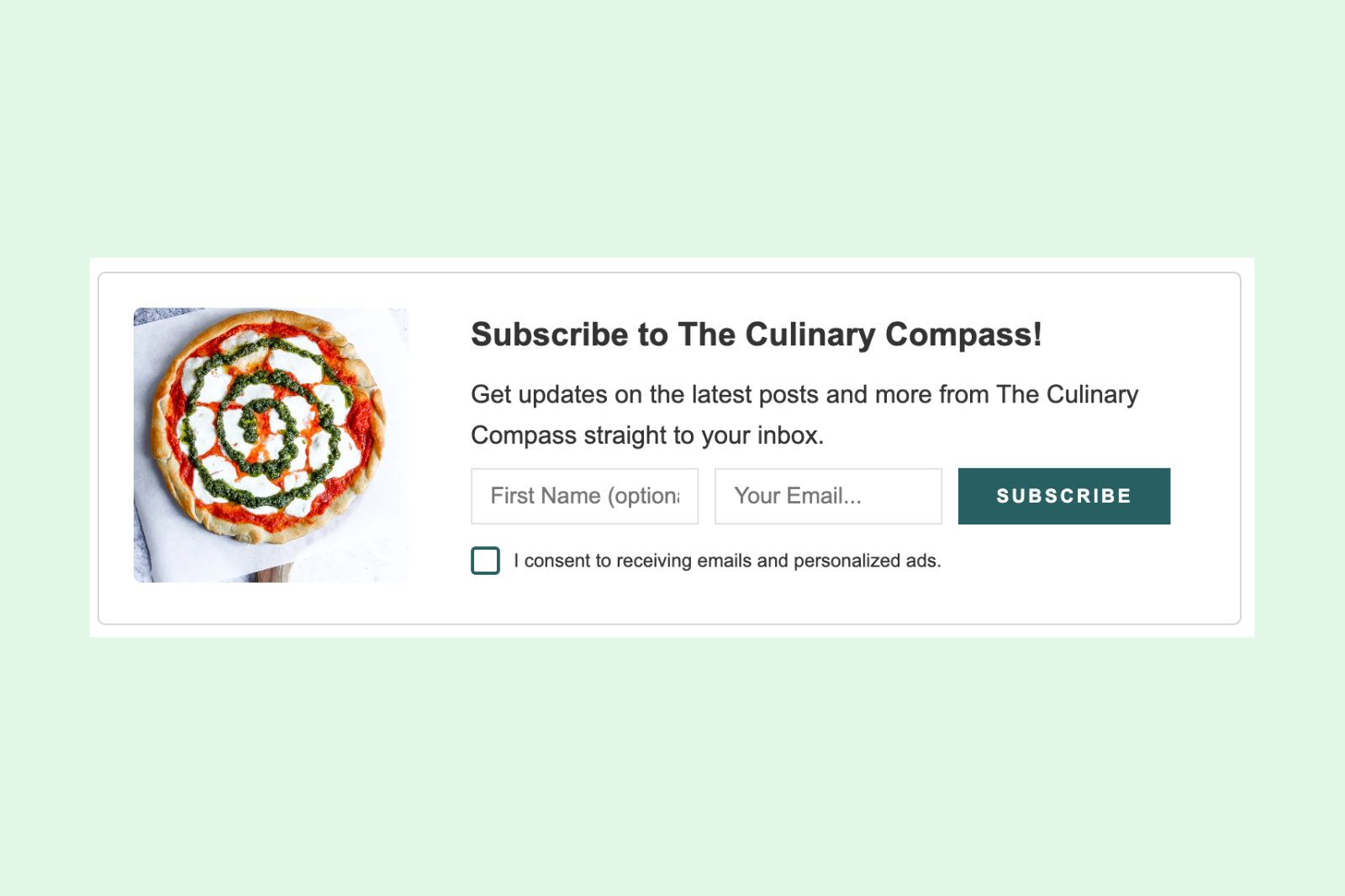 After the reader clicks the Subscribe button, they'll see a "Call to Action" (CTA) to sign up for a Grow Account. This CTA will display after the reader has subscribed until they are logged in with Grow: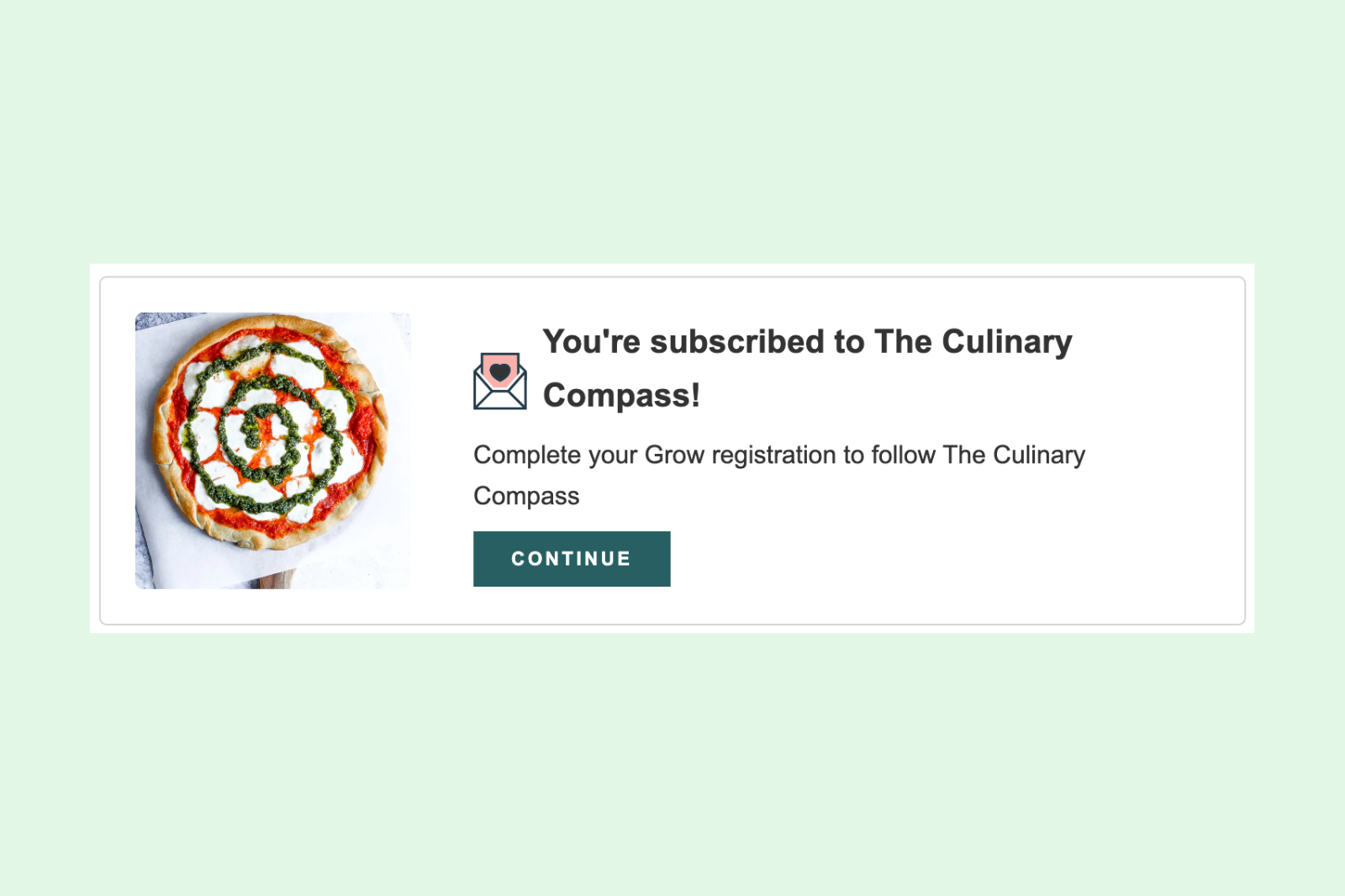 Once the Continue button is clicked, the reader will see a sign-up page, which allows them to complete the registration for a Grow account: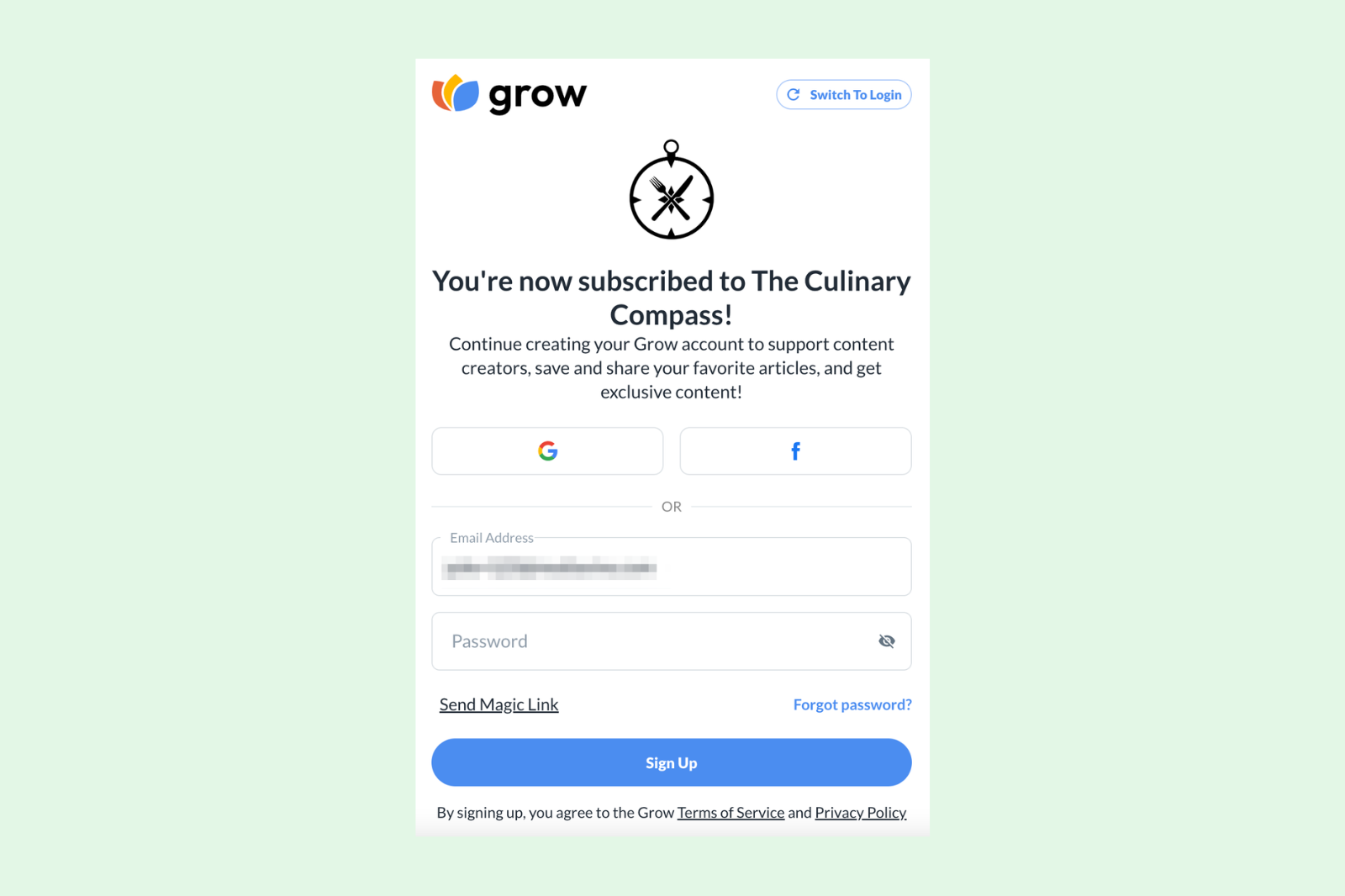 The final step is to verify the email address via an email sent by Grow. Once that is done, the reader has successfully created a Grow account - and subscribed to your newsletter!
The reader will see the following success message to confirm that they are subscribed: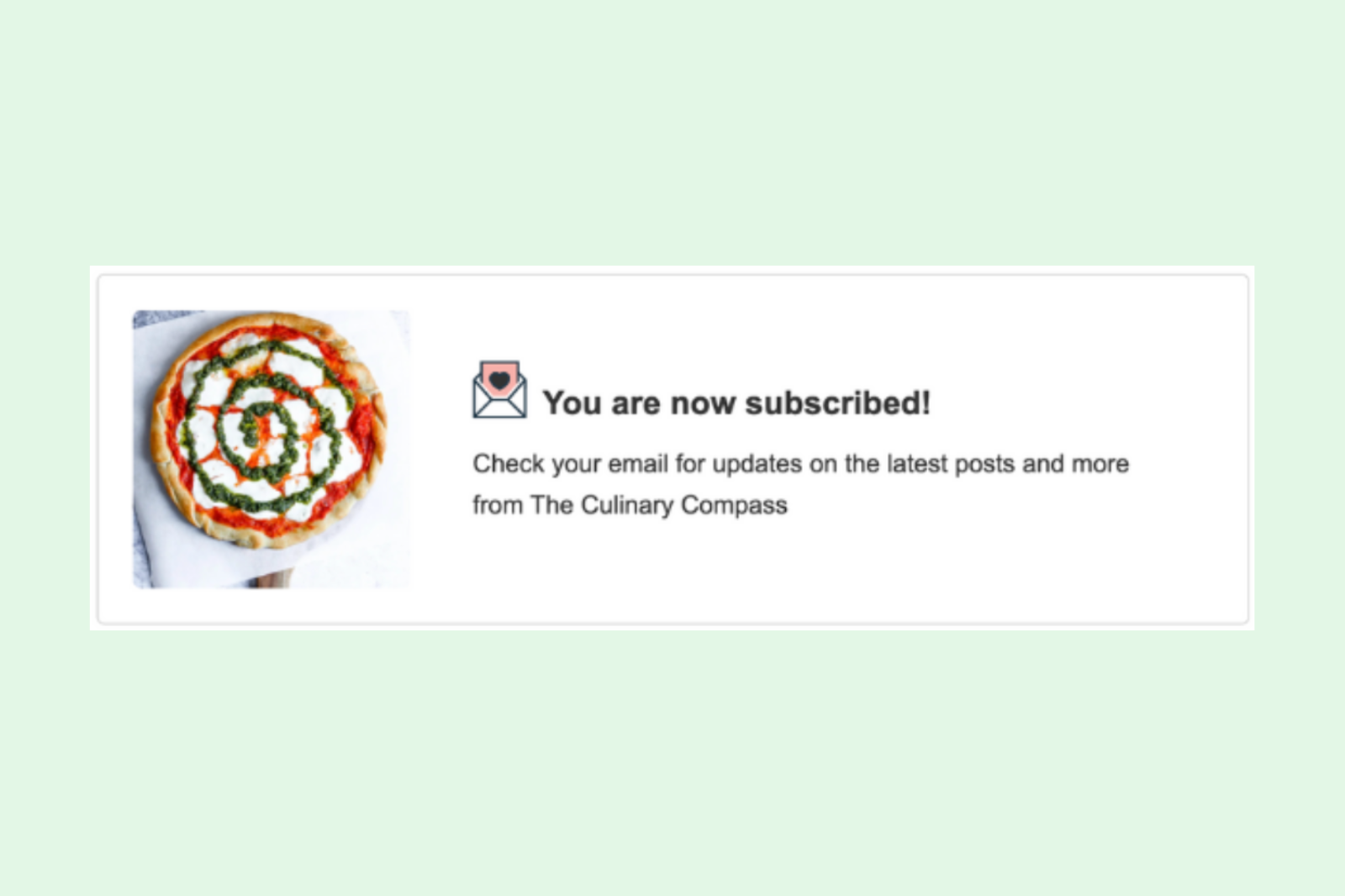 Non-Third-Party Cookie Browsers
If a logged-out reader is using a browser that no longer supports Third Party Cookies (think Safari, Firefox, etc), they'll see a slight difference in the flow of creating a Grow account than what is outlined above.
Instead of having to click the Continue button, the Grow sign-up/login modal will automatically open to allow new Grow users to create an account seamlessly!