Looking to add a Grow Save button to your Recipe Cards? You're in luck - it's easy to enable and you should be up and running in no time!
How to Enable the Save Button In Create Cards
Step 1: Navigate to Grow Publisher Portal > Site Settings > Recipe Card Integration tab.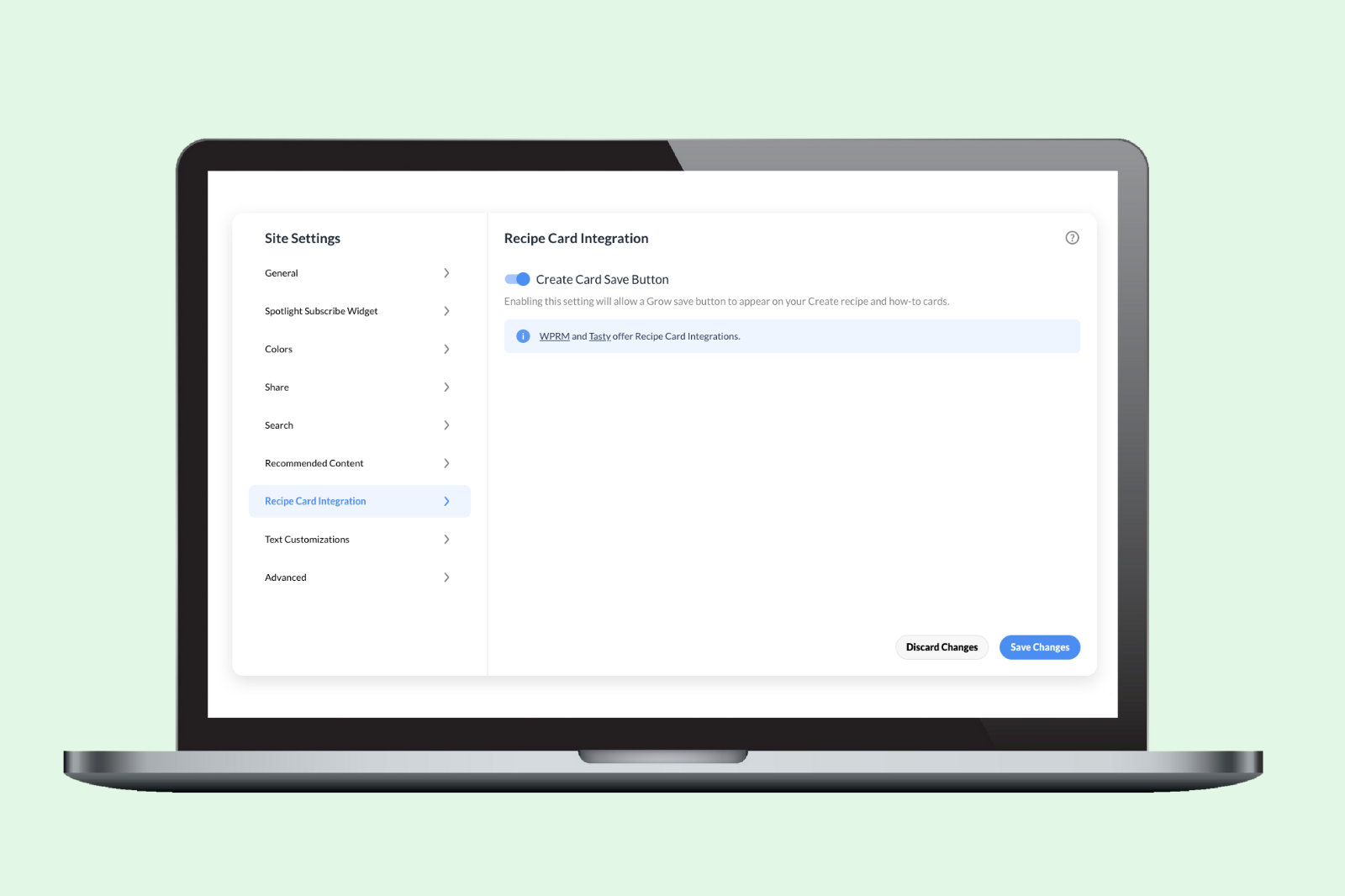 Step 2: If running Create, you can simply toggle the Create Card Save Button setting on. The save button currently will appear in Create recipe and Create how-to cards.
That's it - you're all set!
How to Enable the Save Button in Other Recipe Cards
If you're using a recipe card plugin other than Create, you can refer to these help articles for the integration instructions: