Looking to add a Grow Save button to your Recipe Cards? You're in luck - it's easy to enable and you should be up and running in no time!
How to Enable the Save Button In Create Cards
Step 1: Navigate to Grow Publisher Portal > Site Settings > Recipe Card Integration tab.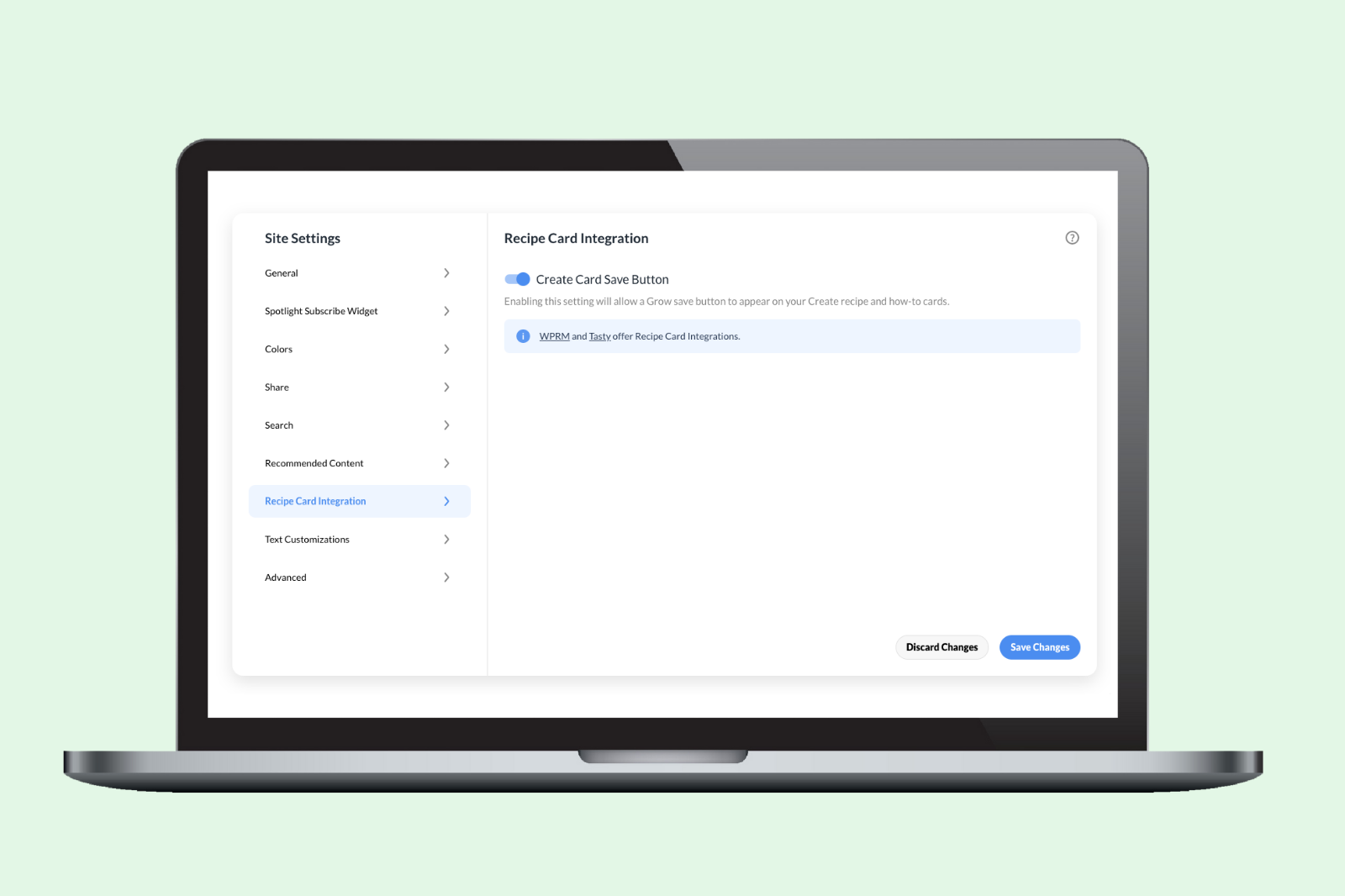 Step 2: If running Create, you can simply toggle the Create Card Save Button setting on. The save button currently will appear in Create recipe and Create how-to cards.
If you're running WP Recipe Maker (Premium or Free) or Tasty Recipes, you can add a Save button in your card as well. Click the links in Grow Publisher Portal to the applicable help article
That's it - you're all set!
How to View Analytics
You can find this in your Google Analytics under Behavior > Events > Overview and Grow will show up as favorite_from_create once people start using it.