Do you need to disable a Subscribe form? These directions can help with that!
Disable an Individual Subscribe Form:
In your Grow Publisher Portal Subscribe Settings, scroll down to Your Grow Forms List. Here you can toggle off the switch on the top right corner of any Subscribe form you would like to disable.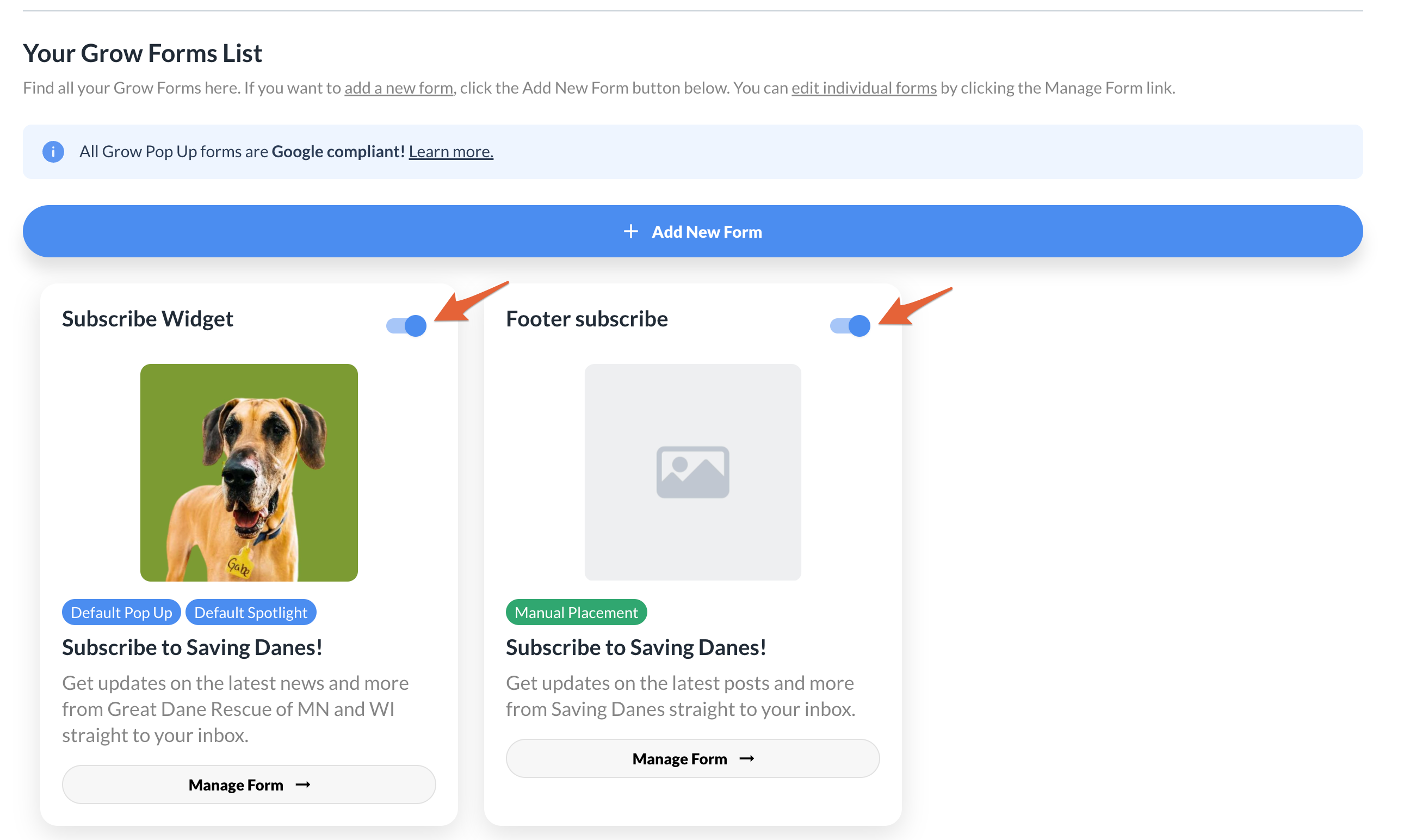 Disable your Default Pop Up Subscribe Form:
If you have a Pop Up Subscribe form appearing on all posts and only want it to appear on Targeted Categories, you can set your Default Pop Up Subscribe form to "none" in your Subscribe Settings.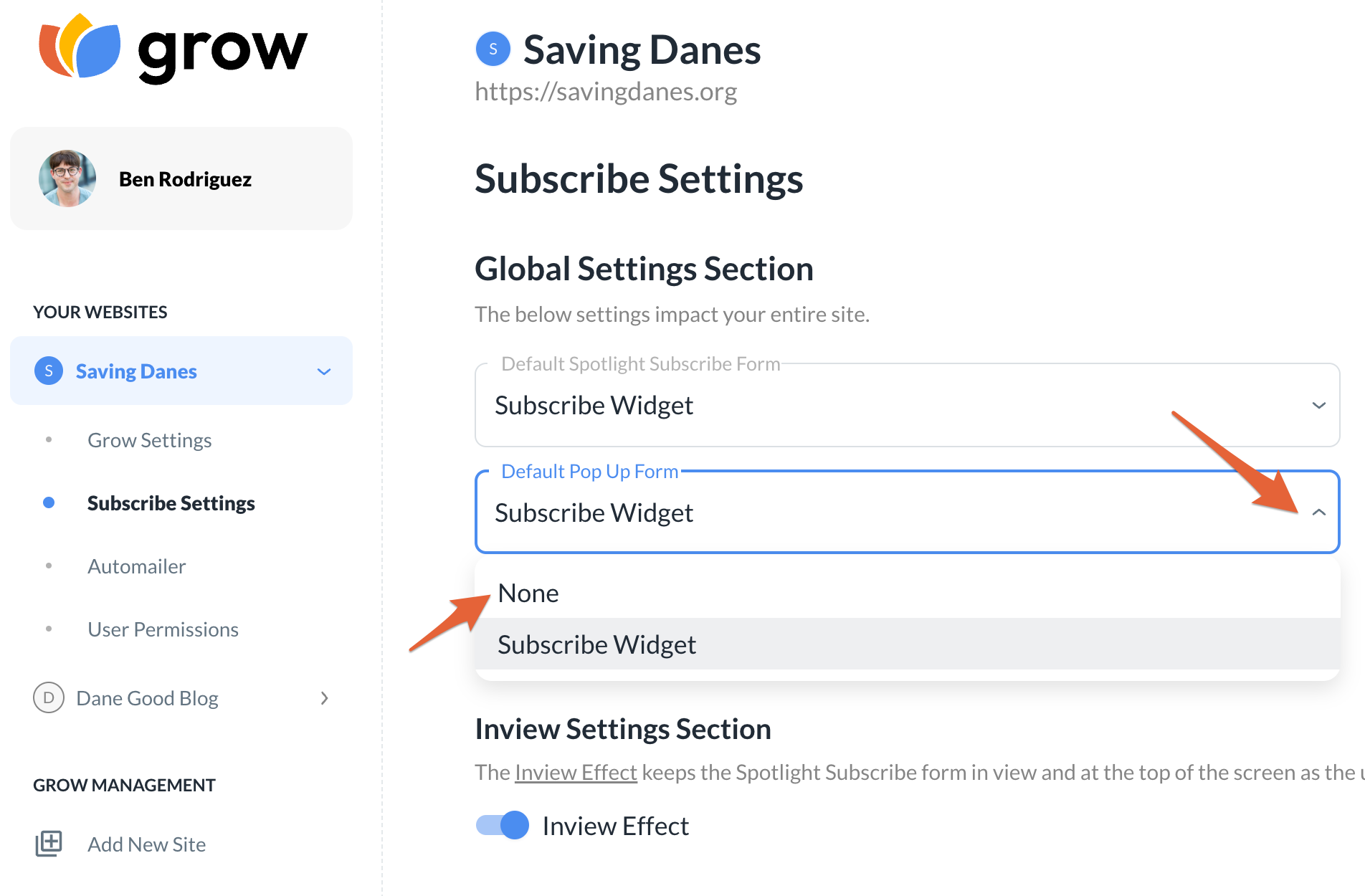 This will allow that Pop Up Subscribe Form to appear on the posts specified by your Category Targeting rules, but ensure it does not appear on every post and page on your site.
Note: At this time, you cannot set your Default Spotlight Subscribe Form to "none." If you would like to remove the Default Spotlight Subscribe Form from appearing on every post, you can set it to any disabled Spotlight Subscribe form.