*This is a new feature and is currently in beta, if you're interested in this feature or future betas, please enable Grow Labs. If you're a Mediavine Publisher, you'll need to Migrate to the Grow Publisher Portal to see new features.
We received a lot of feedback regarding our Search Experience, so we took that feedback and made some updates!
Here's what's new-
New Search Display Settings
You can get an in-depth view of these settings within another help article here: New Search Results Display Settings (Beta)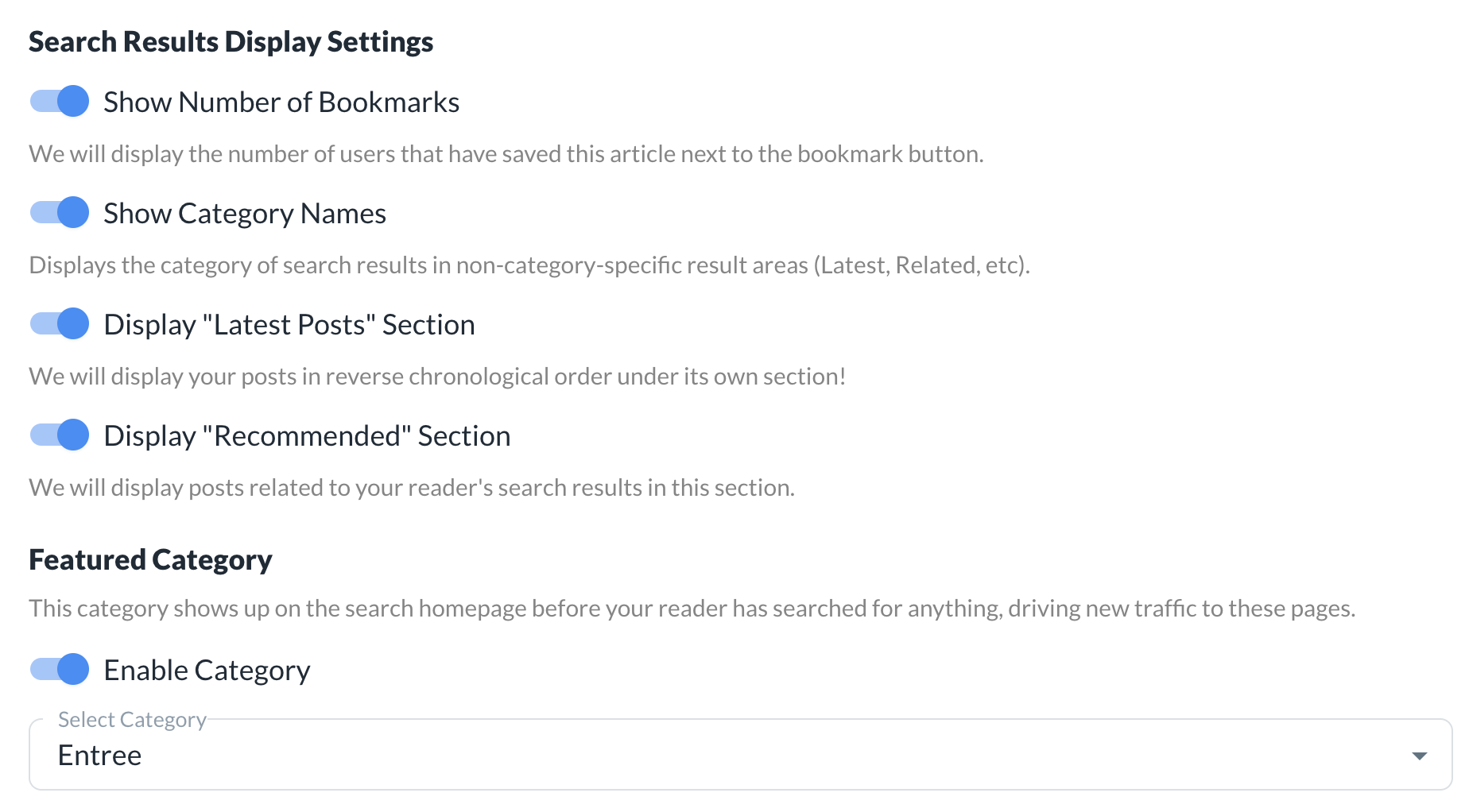 New Search Homepage
The Search Homepage is what a reader will see when they click your search icon.This homepage is made up of several sections:
Top tabs and search bar
Most Popular
Featured Category
Your Bookmarks
Viewed Recently
Recommended
Latest
New Search Results page
The Search Results Page is what a reader will see once they've put in a search term.The Search Results page made up of several sections:
Top Results
Your Bookmarks
Latest
Specific Category Sections
If this is something you're interested in, you can enable Grow Labs within your Grow Publisher Portal. Once you've opted into Grow Labs, you'll be given the opportunity to turn this feature on within your dashboard settings.
Navigate to the Grow Publisher Portal
Find your Grow Settings > Search, and you'll see this banner that allows you to enable (or disable) the new Search Experience.